Two Keys to Ulcer-Free Horses: Forage and Starch/Sugar Intake
Consider these nutritional factors when formulating your horse's diet to avoid GI issues such as equine squamous gastric disease.
The frustrating battle against gastric ulcers, the waxing and waning signs of mild colic, poor appetite, and weight loss can wear down even the most devoted horse owner. The cost of treating affected horses can be equally daunting. While a secret elixir for preventing equine gastric ulcer syndrome (EGUS) at the horse management level remains elusive, new data show that inadequate forage intake and large high-starch/sugar meals are the two most important factors associated with certain gastric ulcers.
Though researchers have previously reported an association between dietary sugar and starch levels and gastric ulcers, "this was the first study revealing this problem in a Belgian cohort," said Nicolas Galinelli, DVM, former resident of the ECVCN, Laboratory of Animal Nutrition, Ghent University. "We wanted to show horse owners that this is a common problem and to help educate them, as well as equine veterinarians, about the dietary management of horses."
To better characterize nutritional practices that contribute to the development of EGUS, specifically ulcers in the squamous or nonglandular region, which is the upper third of the stomach (ESGD, equine squamous gastric disease), Belgian researchers reviewed data from 27 horses diagnosed with ESGD and examined at the Ghent University Nutritional Service. The team of scientists, led by Galinelli, scoured those medical records, which included a comprehensive questionnaire on the horses' dietary background. They obtained similar data from 21 horses also seen at the university's nutritional services without evidence of ESGD.
Two of the most important findings included the following:
ESGD horses had significantly lower forage intake (on a dry matter /kg body weight basis); and
Horses in the control group consumed an average of 1.06 g/kg BW/meal of starch and sugar per meal, which was significantly less than the 1.85 g/kg BW/meal in the EGUS group.
The average forage intake in ESGD and control horses was 1.27% and 1.39% DM/BW, respectively, and the lower intake in ESGD horses was statistically significant.
"A lack of/low level of forage intake is linked with the 'splash effect,' which is commonly observed during training," he said. "This means that the acid fluid is freely available in the stomach and comes into contact with the nonglandular mucosa, which can lead to ulcers. Forage content in the stomach reduces the free gastric juice, preventing this splash effect."
"The proper amount of forage and its distribution throughout the day, as well as free grazing, stimulate constant saliva production and reduce the time of an empty stomach," Galinelli said. "Forage is a very important factor in order to prevent gastric ulcers."
Second, ESGD horses consumed more starches and sugars per meal than control horses without evidence of EGUS.
"Eighty-two percent of ESGD cases consumed more than 2 grams of sugar and starch/kg body weight per day, and 41.5% of those horses ingested more than 2 grams sugar and starch/kg/BW at each meal," he said.
In contrast, only 14% of the control horses had a starch intake exceeding 2 g/kg BW/meal.
Another factor to consider, said Galinelli, is that in general, high-sugar and -starch diets are also associated with low fiber content in the diet.
"An adequate diet formulation taking into account these nutritional factors is therefore essential to avoid gastric problems in horses," he said.
Increasing forage alone might not be sufficient ulcer prevention, as Galinelli et al. also reported that in some cases, even upward of 2% DM/BW of forage did not prevent ESGD when horses also received high-sugar and -starch meals.
The study, "High intake of sugars and starch, low number of meals and low roughage intake are associated with Equine Gastric Ulcer Syndrome in a Belgian cohort," was published in the Journal of Animal Physiology and Animal Nutrition (Berl) in November 2021.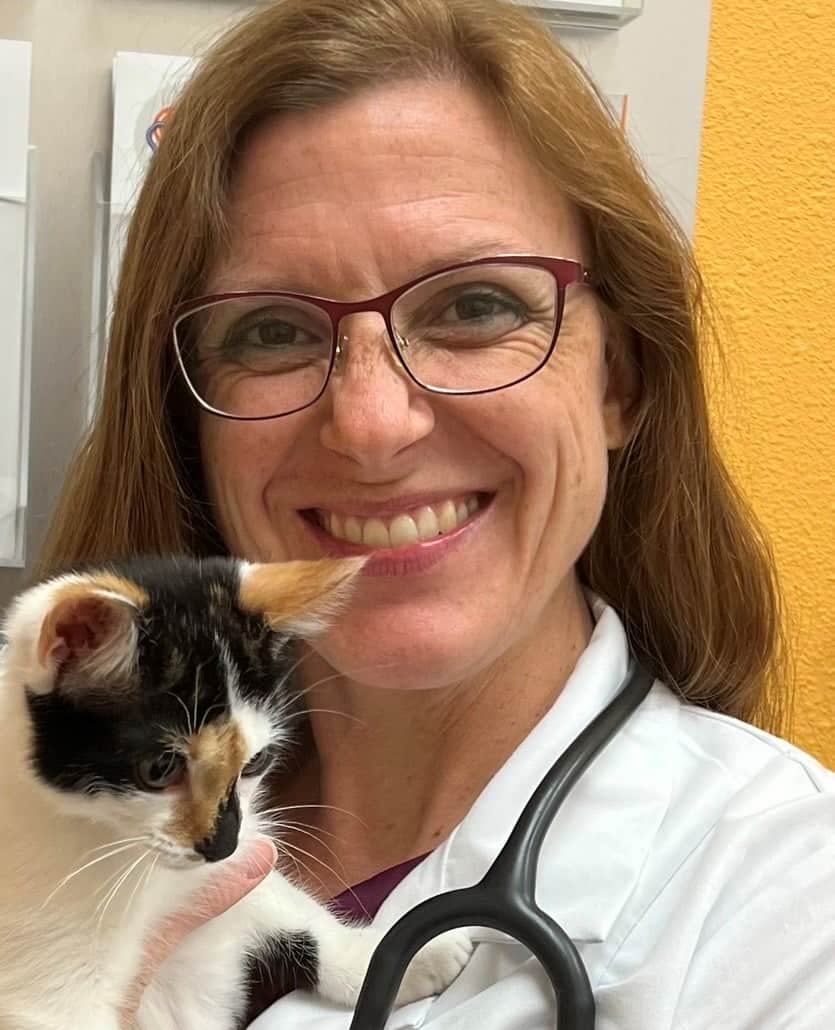 Stacey Oke, MSc, DVM, is a practicing veterinarian and freelance medical writer and editor. She is interested in both large and small animals, as well as complementary and alternative medicine. Since 2005, she's worked as a research consultant for nutritional supplement companies, assisted physicians and veterinarians in publishing research articles and textbooks, and written for a number of educational magazines and websites.
Stay on top of the most recent Horse Health news with
FREE weekly newsletters from TheHorse.com