FEI to Tighten Equine Biosecurity Following EHV-1 Outbreak
The FEI veterinary committee proposed 13 ways to improve biosecurity at equestrian events.
Biosecurity measures—especially to protect horses from the neurologic form of equine herpesvirus type 1 (EHV-1)—were the top veterinary concern at the 2022 Sports Forum of the Fédération Equestre Internationale (FEI).
International delegates discussed whether EHV-1 vaccination should become mandatory for horses competing in FEI events, along with better fever monitoring, testing, stable designs, and other measures to curb infectious disease outbreaks.
"It's the combined elements of strong preventive biosecurity measures and the early detection and isolation of horses that are at risk of shedding (that matter in risk reduction), and vaccination may add limited protection by reducing viral shedding," said FEI Veterinary Director Goran Akerstrom, DVM, during his presentation at the federation's annual forum, held April 25-26 in Lausanne, Switzerland.
Building on its experience following the 2021 EHV-1 outbreak at the FEI Spanish Sunshine Tour in Valencia, Spain, the FEI updated its 2022 FEI Veterinary Regulations to improve biosecurity. The goals of those updates were to prevent sick horses from entering FEI venues, detect and isolate suspected cases rapidly, prevent spread of the virus from infected horses, and ensure veterinary care of sick horses.
Even so, those efforts aren't sufficient, said Akerstrom. "There is a need for additions and amendments to rules to further improve biosecurity and safety," he said.
Akerstrom asked delegates to consider certain proposals his committee believes would improve biosecurity at FEI events, along 13 major axes:
Vaccination: Unlike for equine influenza, EHV-1 vaccination is not mandatory for horses competing at FEI events. However, it might become mandatory starting in 2025 for horses from all 45 countries where a licensed vaccine is readily available. Alternatively, the veterinary committee might continue to monitor the situation and hold off on mandatory vaccination for another year as they await further scientific data about vaccination efficacy and booster timing. "Experts have different views, and we need to recognize that," Akerstrom said. "The lack of published scientific evidence is a bit problematic. And we hope that in the upcoming year … this will improve."
Jurisdiction: Countries must be able to take authoritative action to stop outbreaks at equine events in their territories. In Valencia, for example, Spanish authorities eventually stepped in to lock down the premises. "Jurisdiction is key," he said. "Without jurisdiction, you will not be successful in managing an outbreak."
Equestrian Community: Owners, riders, and other horse industry members need to be better informed about EHV-1 through educational programs and awareness campaigns. A resource is already available at the FEI Campus.
FEI Horse App: The existing app—which owners can update with identification, performance, and health data—will soon be available in offline mode and will include a vaccination module.
Compliance: Sanctions for those who do not comply with current FEI biosecurity requirements are necessary to protect horses at FEI events and beyond. "Sanctions will remain, but we need to make them more precise," Akerstrom said. "Some of them need to better reflect the level of security risks."
Examination on Arrival: Horses must be closely inspected for signs of illness—most of all, fever—before entering an FEI venue. For horse welfare and handler safety, all horses should be trained to have their temperature taken rectally. The committee is also investigating future use of more technologically advanced methods for temperature monitoring, such as implanted thermometers.
Risk Classification of FEI Events: More resources could be allocated to events with higher levels of biosecurity risk—shows that last several weeks and involve hundreds of horses coming and going over the course of the event, staying in indoor stables with poor airflow.
FEI Event Inspection: The FEI Veterinary Department should hold unannounced inspections to ensure organizers are complying with biosecurity recommendations. The idea is for the FEI to do this in an "advisory capacity," Akerstrom said, without "pushing the rules too much on the organizers."
Pre-Event Testing: Protocols for testing horses for infectious diseases before arrival should be improved, with tests occurring within a day of arrival and—ideally—through rapid polymerase chain reaction (PCR) tests at arrival. This COVID-19-inspired concept is not yet available for horses, but the FEI is working with researchers and the EHV-1 reference laboratory of the World Organisation for Animal Health (OIE) in Ireland to find solutions. "In the case of an outbreak, having these validated, quick tests that can be used on site to a low cost will be really important," he said.
On-Venue Temperature Taking: Spot-checks could verify the temperature readings recorded on horses' monitoring sheets at events are accurate. "In many cases it's well carried out," he explained. "But there is also information that people … fill out whatever temp they wish to have for that day on the horse, without (taking) the temperature," he said.
Management of Suspected Cases: Horses with early signs of disease should be rapidly identified, isolated, and treated.
Emergency Response Unit: In the event of an outbreak, organizers must have qualified veterinary and support teams ready to manage the crisis and the sick horses, said Akerstrom. They also need appropriate equipment on hand, such as the inflatable support mats they bought for horses during the Valencia outbreak.
More Biosecure Facilities: Stables and other buildings at venues could be designed better to keep horse-to-horse transmission risks low. Facility designs could provide structural barriers to help prevent biosecurity errors caused by what he called "the human factor," such as well-meaning handlers opening stall windows that allow horses from different barns to touch noses.
FEI delegates will vote on these and other veterinary concerns during the FEI General Assembly, which will be held Nov. 9-13 in Johannesburg, South Africa.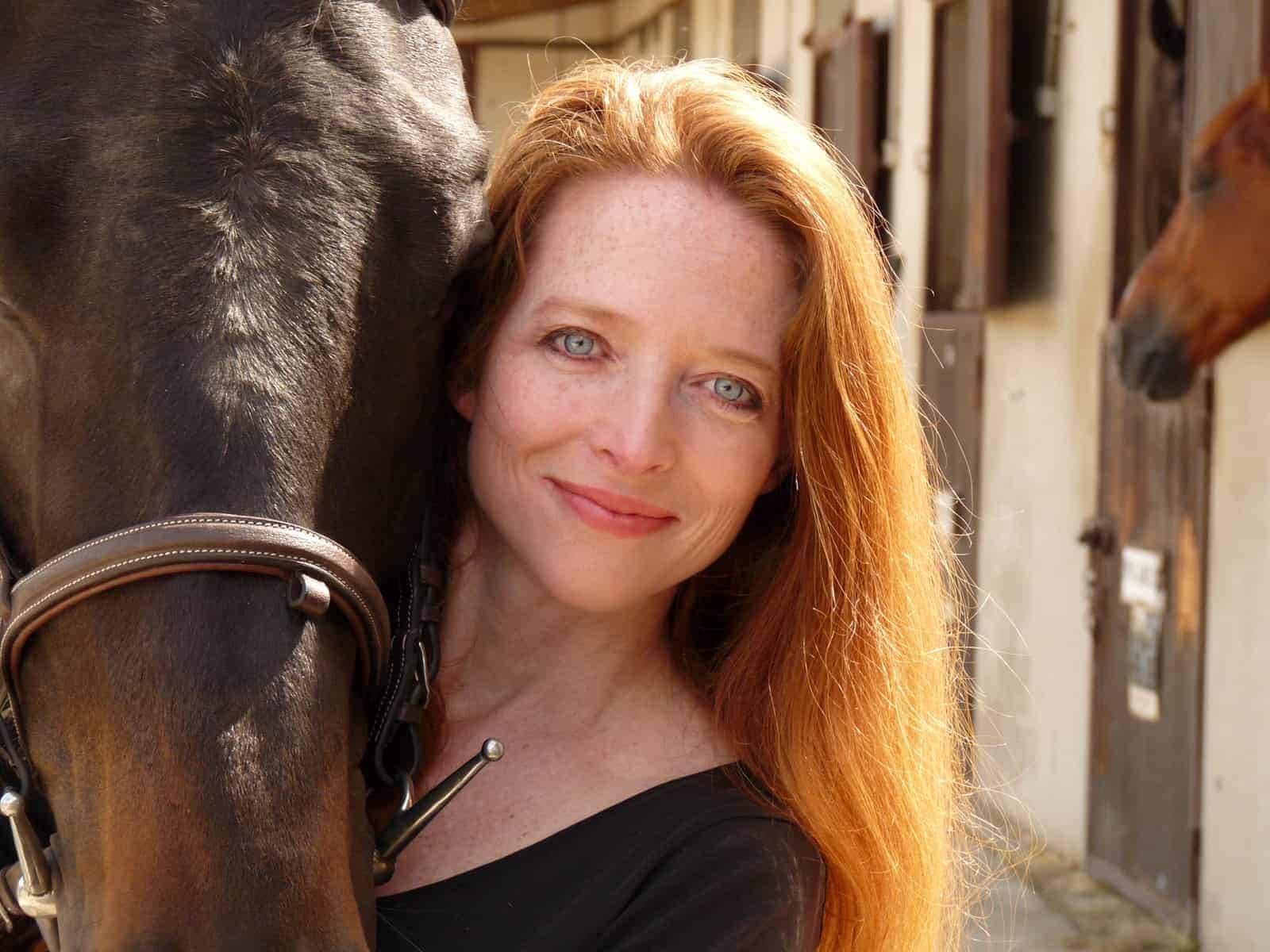 Passionate about horses and science from the time she was riding her first Shetland Pony in Texas, Christa Lesté-Lasserre writes about scientific research that contributes to a better understanding of all equids. After undergrad studies in science, journalism, and literature, she received a master's degree in creative writing. Now based in France, she aims to present the most fascinating aspect of equine science: the story it creates. Follow Lesté-Lasserre on Twitter
@christalestelas
.
Stay on top of the most recent Horse Health news with
FREE weekly newsletters from TheHorse.com