Vetscan Imagyst™ Allows Vets 24/7 Access to Clinical Pathologist for Cytology Results Within 2 Hours
With Vetscan Imagyst, veterinarians have convenient access to a clinical pathologist around the clock who can quickly interpret cytology samples.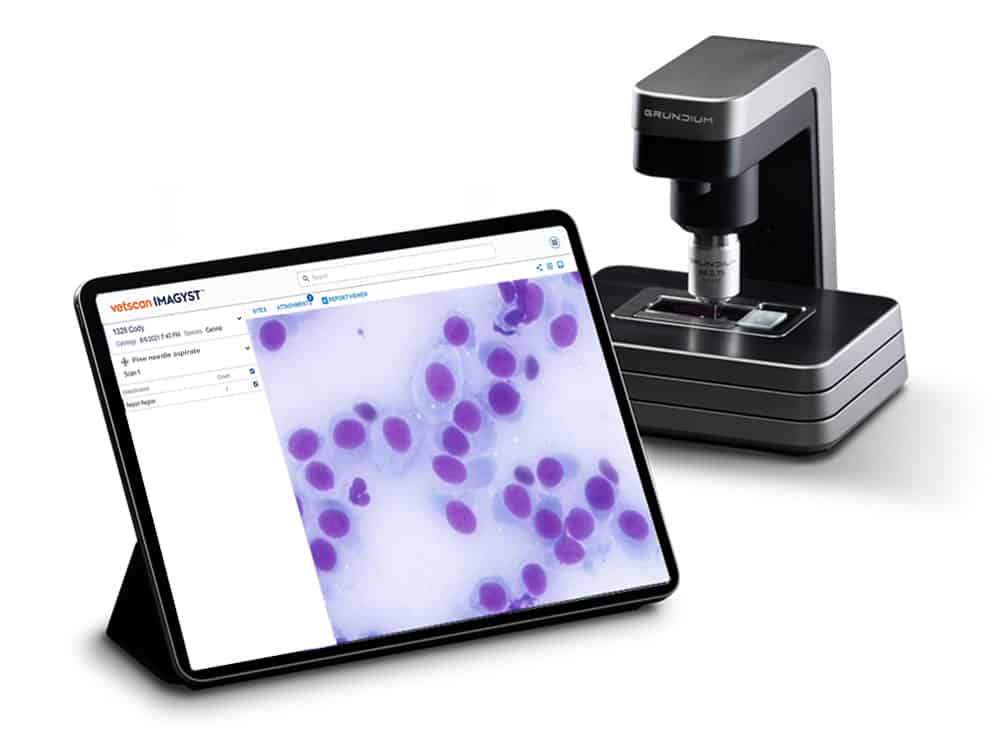 Vetscan Imagyst, a multispecies diagnostic platform from Zoetis, allows veterinarians to submit digital cytology for evaluation by board-certified clinical pathologists 24/7, with turnaround of two hours or less.
Practitioners and veterinary technicians at Rhinebeck Equine, an independently owned practice in New York's Hudson River Valley, have been using the digital cytology tool and are early experience testers of the equine fecal egg count system. We spoke with this team to find out how they are using Vetscan Imagyst.
What Is Vetscan Imagyst?
Vetscan Imagyst is a multiuse platform that permits board-certified clinical pathologists to remotely examine cytology slides and uses artificial intelligence (AI) to evaluate fecal samples digitally. As new applications become available, they will be easily integrated with existing Vetscan testing capabilities.
For cytology, a veterinary practice can readily create slides from any specimen type and send images of those slides to board-certified clinical pathologists, who return reports within two hours. A traditional cytological evaluation can take 24 hours or more from time of submission.
Artificial intelligence fecal analysis for dogs and cats as well as fecal egg counts for equine is currently available.
Zoetis offers multiple online learning and refresher videos about Vetscan Imagyst.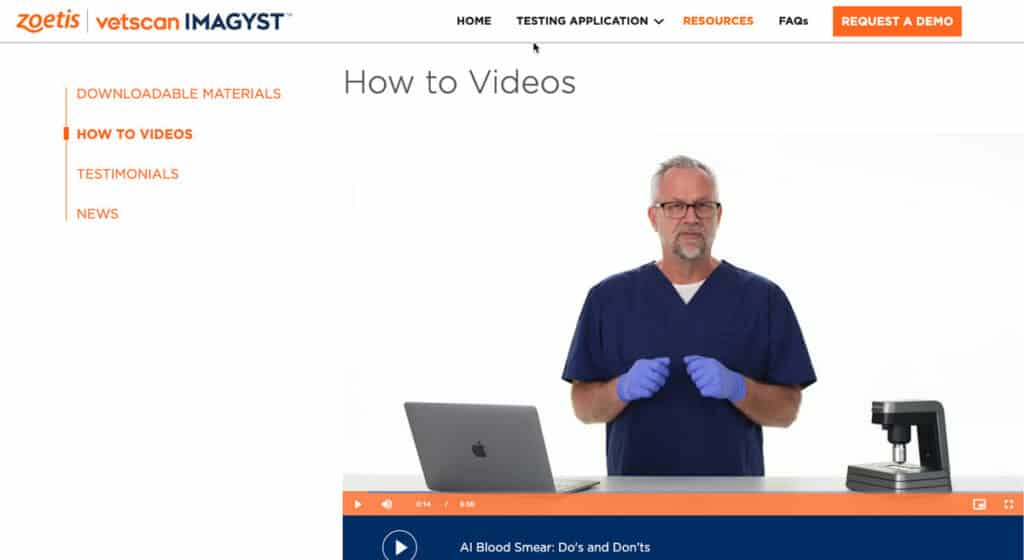 Why Use Vetscan Imagyst?
Laura H. Javsicas, VMD, Dipl. ACVIM, a boarded veterinary internal medicine specialist at Rhinebeck, said she had been looking for a "tele-cytology" solution for her clients. "I liked the idea of the rapid turnaround with Imagyst," she said.
Rhinebeck purchased Vetscan Imagyst in January 2022.
"Our Zoetis rep came out and set up the equipment and walked us through using it," said Janine Baker, LVT, a licensed veterinarian technician and lab manager at the clinic.
Baker added there was a learning curve to using the new equipment but, once she understood the steps of operation (also outlined in a flow chart provided by Vetscan Imagyst), she taught the practice's other techs. Baker said training all the techs in the practice allows them to use the equipment 24/7/365, no matter who is on duty.
"It's user-friendly once we used it a bit," said Baker. "But the pathologist can only give a good report if the slides are properly prepared. That takes some skill."
How Vetscan Imagyst Works for Rhinebeck
The Vetscan Imagyst digital whole slide scanner does not take up much room, though you need a small space to prepare samples. The equipment is integrated with your practice management software, and you need a direct connection to high-speed internet for best results.
Veterinarians or technicians prepare cytology samples based on instructions to create, stain, and dry a slide. Then they apply a 24 × 60 millimeter coverslip to the slide with immersion oil and insert it into the Vetscan Imagyst scanner. A tech reviews the images from those slides, with areas selected for pathologist review, then submits the images via a computer form (that includes case identification) to the pathologists on duty.
"You can follow in real time on the web where your sample is in the process," said Baker. "And there is always a pathologist available to review. They send the report, and you have access right away."
Types of Cases for Vetscan Imagyst Use
Javsicas said there are multiple ways veterinarians can use Vetscan Imagyst equipment and services for cytology, including peritoneal fluid, joint fluid, or fine-needle aspirate assessments.
"We just had a great ophthalmology case," she said, where the Vetscan Imagyst equipment helped a veterinarian who suspected hemangiosarcoma recurrence in a horse's third eyelid after previous mass removal, even though clean margins were obtained with the first surgery.
"Our ophthalmologist … comes to the clinic once a month," said Javsicas. "She was there that day, so we took the cytology sample, and the pathology report was consistent with recurrence of hemangiosarcoma cancer. I performed abdominal radiographs and a rectal exam check for metastasis. Because of the quick answer, the ophthalmologist was able to remove the eye that day, decreasing the chance that the tumor would spread."
Baker said, "I have sent out in the day, evening, and weekends … It's always a fast report, within two hours, and usually faster!"
Javsicas added, "It is a new test, so we need to remember what it can do. With select cases, it is really helpful to get results quickly (within two hours). it's at least 24 hours. This can help answer the questions such as 'does the horse need surgery?' or 'should we lavage the joint with arthroscopy with the horse under anesthesia or can we just flush?'
"It certainly can impact the quality of care," she stressed.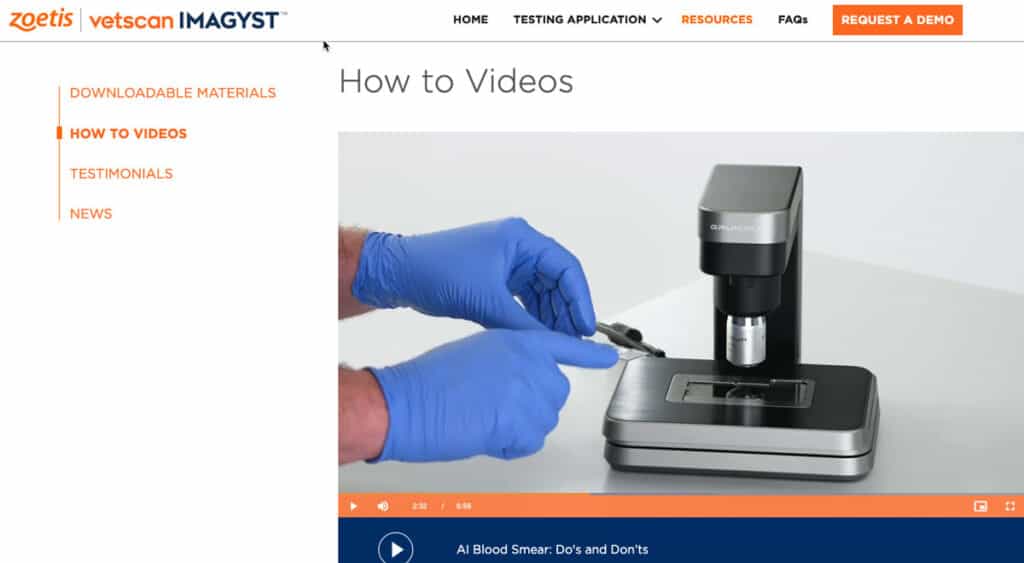 Clients, Practices, Techs Value Vetscan Imagyst
Javsicas said her practice runs labs for referring veterinarians. "There is not a lot of demand now, but they are learning (about Vetscan Imagyst)," she said.
For owners, she cited the eye case: "The owner appreciated we could get quick results and do the surgery rather than the horse go home and have to come back at a later date."
Baker added that "this is another tool in our diagnostic toolbelt. And we're becoming more willing to reach for it because of the speed . If you know you have to wait 24 hours or more for a cytology , you might not do it."
She added that "owners happily pay for the time and expertise."
Sometimes test results are negative. Baker said clients are happy to have the results at the time of examination for quicker peace of mind. "I looked back at some of our cases, and a lot of the results are 'not bad.' But that's a benefit!" Baker added.
Equine veterinary practices are looking to better use the skills of their technicians and assistants. "This technology empowers equine techs and allows them to utilize new skills," she added. "This technology really empowers techs!"
Baker said part of the learning curve with Vetscan Imagyst was making the slides and staining them, then confirming and adjusting the recommended scan areas for the clinical pathologist to review.
"The pathologists are good at giving tips," said Baker. "And they are always available for consultation. They even compliment us on good slides and like to follow up on cases."
Fecal Egg Count Ability
Again, when Javsicas first spoke to Zoetis about Vetscan Imagyst, she was primarily interested in tele-cytology options for horses.
Traditionally, fecal sample results are read in-house by technicians—which can be time-consuming, and results depend on the knowledge and experience of the person reading the slide.
The Vetscan Imagyst developers have focused on improving the AI equine fecal egg count options for horses, which can take the human error factor out of the equation.
While there are other automated fecal analyzer options for horses, most cannot differentiate equine parasite eggs and involve many required supplies. "We see a lot of foals, so we need to differentiate between ascarids versus strongyles," said Javsicas.
She said Rhinebeck has worked with Zoetis to fine-tune the equine fecal testing resources available today. Those resources include a report she and Baker describe as clean and client-friendly, incorporating images of the parasite eggs counted.
Baker said Rhinebeck performs fecal egg counts in-house. "We do them manually in-house, and it takes a lot of time," she said.
Rhinebeck was an early experience tester of the equine fecal egg count system on Vetscan Imagyst. "We are doing all the manual counting and compare the results to the Vetscan Imagyst," Baker said. "The results have matched well."
And, in those rare instances in which there's been a discrepancy, Baker said they have been able to figure out why.
Zoetis stresses that use of the Vetscan Imagyst AI fecal egg count can help improve accuracy and speed of results and improve overall efficiency for technicians.
"Every veterinarian knows the importance of easy and rapid access to specialists when diagnosing and treating our patients," said Richard E. Goldstein, DVM, Dipl. ACVIM (SAIM), ECVIM-CA, vice president and chief medical officer of Global Diagnostics at Zoetis. "With the new digital cytology solution available from Vetscan Imagyst, we are virtually placing a board-certified, clinical pathologist right 'down the hall' from every veterinarian."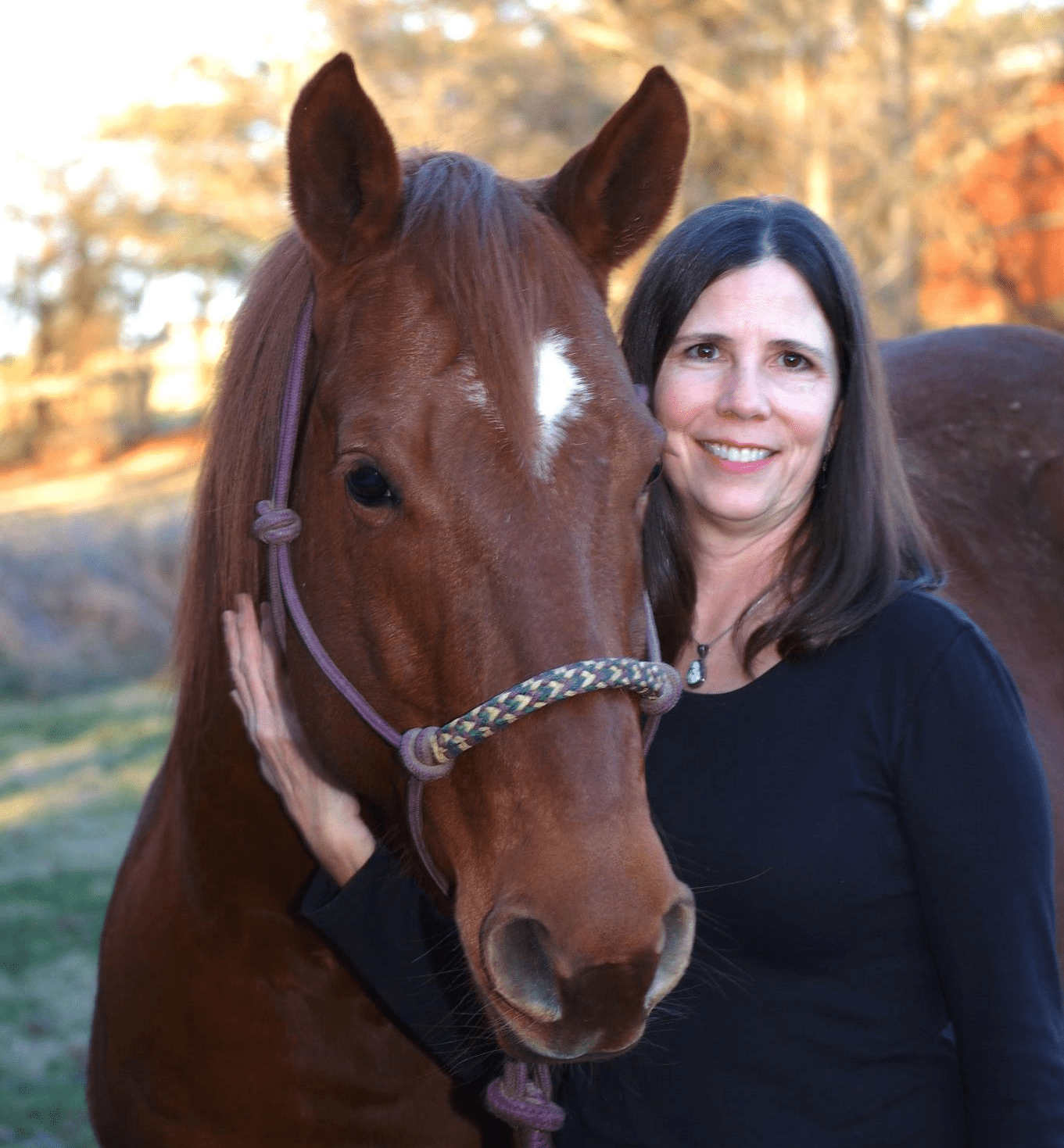 Kimberly S. Brown is the editor of EquiManagement/EquiManagement.com and the group publisher of the Equine Health Network at Equine Network LLC.
Stay on top of the most recent Horse Health news with
FREE weekly newsletters from TheHorse.com