Back From the Brink: Refeeding Malnourished Horses
Meet three horses successfully rehabilitated after being malnourished, and learn about the efforts made to save them from neglect.
Rehabbing malnourished horses can be wrought with challenges (but also rewards)
Neglected horses can suffer serious health issues from prolonged lack of care and proper nutrition. Their rescuers carefully treat these issues and get these animals—often literally—back on their feet. It's rarely an easy process, and our sources say it's often fraught with uncertainty.
We've gone to three equine rescues to learn about their memorable rehabilitation cases. Some don't survive despite the veterinarians' best efforts. Others look like they won't make it but pull off miraculous recoveries. And while many rehabilitated horses deal with lifelong consequences, occasionally you'll get one who recovers without a trace of her past. Let's meet these horses and learn about the efforts made to save them from neglect.
Sansa the Miracle Filly
A scrawny palomino Quarter Horse yearling and her herdmates were suffering from severe malnutrition when authorities seized them from deep in the Appalachian foothills and placed them in the care of Heart of Phoenix Equine Rescue, in Shoals, West Virginia. Their body condition scores fell between 1 and 2 out of 9, and they all had heavy parasite loads and long winter coats in summer due to metabolic issues from the neglect, says Tinia Creamer, the rescue's founder and executive director.
The filly's case was particularly extreme. "Her tendons were so contracted from malnutrition that they arched forward," she says. "It was ­shocking."
Fragile and unable to walk properly, Sansa couldn't travel with her herdmates to the rescue's refuge three hours away. She had to be boarded locally with a foster caregiver, Creamer says.
"I didn't think she could ever be comfortable or that it was possible to reverse the damage she'd endured," says Sansa's treating veterinarian, Clara Mason, DVM. "Euthanasia seemed to be the only humane choice because it was unlikely she was going to survive, and she was suffering."
Worse, Sansa had an aggressive case of pneumonia and went into liver failure. "For me it seemed clear: This horse needed to be put down," says Creamer.
But Sansa didn't seem ready to give up the fight. Her foster caretaker told Heart of Phoenix, "She's up; she's fighting," Creamer recalls. "In my 12-year experience with rescued horses, that alone honestly doesn't tell me a lot. But we went ahead and body-clipped her and decided to give her a few days to see what would happen."
In those few days Sansa's legs began showing signs of straightening. Within three weeks they looked perfectly normal, she was walking soundly, and the rescue's farrier could begin corrective trimming. Around the same time her pneumonia resolved, and her liver function went back to normal. Her treatment? Basic care, antibiotics, free-choice fresh grass hay, and mineral supplements.
"Severely malnourished horses are in desperate need of high-quality loose minerals—in particular, calcium, magnesium, and potassium," says Creamer, who adds that she's had a good success rate rehabilitating horses with body conditions of 1. Whereas you might feed alfalfa in many cases to help horses shore up on calcium, she says you're better off providing loose minerals to malnourished horses; those are what these horses typically seek first when given a choice of feed, hay, water, and loose minerals.
Two years later Sansa, who'd transformed into a shiny, golden, well-muscled young mare with a flowing flaxen mane and tail, wowed the crowds at the 2018 Appalachian Trainer Face Off with trainer Brenda Hanson. She was adopted for a record fee of $8,000, Creamer says. Her new owner has since adopted Sansa's sire—a survivor from the same cruelty case—and they live peacefully together on hilly green pastures in West Virginia. 
Polly, a Persistent Spirit
This is the story of the rescue pony that "got under the treating veterinarian's skin." Polly arrived at the Redwings Horse Sanctuary veterinary clinic, in Hapton, Norfolk, England, after charity workers convinced her owner she needed veterinary care. Polly had severe diarrhea, and her tail was soiled so heavily her dock was covered in ulcerated burn lesions, says Nicolas de Brauwere, MRCVS, Redwings' senior welfare veterinarian.
The acidic diarrhea also ravaged the skin on both back legs, leaving them raw and painful, he says. The tail had been burned so severely and for so long that the flesh had died. De Brauwere saw only one solution: amputation. "We had to leave her with a stumped tail," he says.
During Polly's clinic stay, veterinarians gave her antibiotics and cortisone to stabilize her gut cell membranes to control her diarrhea. She also underwent carefully controlled anthelmintic treatment to relieve her severe intestinal parasite burden without causing colic. And Polly began to improve. She ate several small rations of water-soaked fiber pellets per day, with gradually added ration balancers as well as intravenous vitamins and minerals, and she started to gain weight.
Eventually, she was able to consume the vitamins and minerals in her meals and, as she improved, she started to show more of her true personality. She was "sweet and cute," de Brauwere says, pulling at her primary treating veterinarian's heartstrings. When Polly left Redwings to return to her owner's care, the team believed she'd been saved from the worst.
Unfortunately, a few years later, an individual reported a thin horse tethered to a hedge. A Redwings field officer immediately recognized the pony with the stumpy tail as Polly. She arrived back at the clinic emaciated, weak, dirty, and once again suffering from severe diarrhea.
"It was heartbreaking to see this sweet girl come back in just as bad a state as the last time, or worse," de Brauwere says. "She was very sick, with open sores from hips to hocks from constant diarrhea."
The veterinary team gave it all they had when treating Polly, de Brauwere says. Each time they administered antibiotics and corticosteroids, she would respond for a day or two, then get worse. "It was this cycle of lurching backward and forward in her recovery—but with each cycle she lurched backward more." 
Polly's vets even tried stabilizing her gut with slow-drip purified plasma transfusions—a risky process that can cause anaphylactic shock if not done with utmost care and regular checking of vital signs—to put proteins back in the blood. But that didn't work. Then they attempted a fecal transfaunation, a technique that involves transplanting fecal material from a healthy horse into the unhealthy horse's gut via a tube. That didn't work, either.
Despite Polly's progressively declining condition, she continued to have an appetite and a positive attitude, greeting her caretakers every day with perked ears and an eager nicker.
"Poor girl," de Brauwere says. "She wanted food, and she had that 'va va voom' spirit about her. But she was a stinky, sorry pony."
Malnourished horses often reek of the telltale smell of digestive disease, says de Brauwere. Likely related to major alterations in the gut microbiome, shifts in pH balance, and even bowel tissue death, the odor seems to emanate from their feces and intestinal gases, as well as their breath and skin, he explains. "Diseased digestive tissue is sloughing off inside them, and then they're digesting that, so it just gets into their entire circulatory system and their whole body.
"These horses suffer what I call the 'Unholy Trinity'—worms, no food, and lice—creating a vicious cycle," he adds.
The parasites thieve blood and nutrients from an animal that's already not consuming enough to feed itself, which can cause irreversible damage, in some cases, to the horse's intestines.
That's probably what happened to Polly, says de Brauwere. Her health continued to decline dramatically. After several months of continuous efforts, her dedicated veterinary team made the difficult decision to euthanize her. Their post-mortem examination reassured them that they had made the right decision.
"Her bowels were permanently damaged," de Brauwere says. "They'd lost all their normal soft elasticity and were five times thicker than they should have been, with the lining long gone. They looked like a washed-up jellyfish."
Most likely, her first episode of severe diarrhea had "wreaked havoc," he says. "Then with a further bout of neglect, that just seemed to push whatever gut she had left over the edge."
Polly's case highlights an important issue in the rehabilitation of malnourished horses, he adds. "When horses respond to treatment on the outside, how do we know what percent of healthy gut they have on the inside?" he asks. While ultrasound and exploratory surgeries might provide some insight, these techniques haven't been tested in rescue rehab cases and aren't always practical. If scientists could develop a test for blood markers, de Brauwere says it could help vets identify victims of neglect that are less likely to respond to treatment, earlier in the process.
"Polly is a sad example that their 'willingness to live' and their positive attitude aren't necessarily reliable indicators that a horse is going to pull through," he says.
Shamrock: Touch and Go Go Go
A few days before Christmas one year, Jennifer Williams, PhD, executive director of Bluebonnet Equine Humane Society, in College Station, Texas, got a call about four severely malnourished horses that concerned citizens had reported to the authorities. Their owner "was just in over his head and way too stretched financially," says Williams, "a victim of circumstances who was actually glad to see us arrive to take the horses into our care."
He gave the horses hay and feed, she says, but not nearly enough. Williams' association didn't have room for more horses. "But it was Christmas," she recalls. "What were we supposed to do?"
With heavy worm burdens and body scores of 1 to 2 out of 9, the four horses loaded into the Bluebonnet trailer. One went down and died during the short trailer ride to the refuge; another died in a vet clinic within days of arrival.
Of the two survivors, one was a 6-year-old half-Arabian bay pinto mare. Unlike many rescue horses, this little mare showed no fear of humans, and she clearly had had some basic training.
"It was obvious that someone in her life had really loved her and cared for her," she says. But Shamrock—as her foster family named her—was emaciated and weak at the time of her rescue. She was losing fluids and nutrients rapidly through persistent diarrhea. Within days of her arrival at Bluebonnet, she needed hospitalization and intravenous fluids, says Williams. Eventually, her condition deteriorated to the point that she had to be supported in a sling to stay on her feet.
"She kept going down, then getting back up again," she says. "It was really touch-and-go." At one point, they feared she might have salmonellosis, a gastrointestinal disease caused by Salmonella infection, but veterinary exams ruled that out. "It was just the effects of malnutrition," says Williams.
Shamrock eventually started to improve. She could eat handfuls of grass hay and soon was consuming small rations of senior pellet feed (which is easier to eat, says Williams) multiple times a day.
While the progress was encouraging, progress doesn't mean a malnourished horse is out of the woods, she says. "There are so many rehabilitating horses who look like they're improving, and then they crash," she says. "We're not sure why, but they do. For Shamrock, we just never knew if she was about to crash or not."
Little by little, Shamrock continued to recover. Over about four months she was able to process larger meals, more spaced out over the day, until she finally reached an appropriate weight.
Williams sent Shamrock to a trainer who thought she'd make a great hunter prospect. "But ultimately, Shamrock found her niche in barrel racing," she says. "You always have to let the horse tell you what it wants to do."
Shamrock's trainer enjoyed their barrel racing events together so much that she kept her, says Williams. "Shamrock is much beloved by her adopter and is really living the best life now," she says.
"There's so much sadness in rescue, mixed with anger, and you can feel the judgment creeping in," Williams says, recalling the day she arrived at that barren, rocky rural Texas field where Shamrock and her herdmates were sick and starving. "But our job isn't to judge. Our job is to get the horses out."
To Williams' surprise, Shamrock has never had digestive issues again. "Horses are so fragile, both emotionally and physically, and they often have lasting consequences of their abuse and neglect," she says. "For Shamrock, though, you'd just never guess that this mare was once at death's door. Her recovery has been amazing, with no lingering issues at all."
Take-Home Message
Rehabilitating malnourished horses isn't just a matter of feeding them. It's a delicate back-and-forth process that includes many experience-based decisions, as well as a lot of luck, our sources say. They don't always make it but, when they do, with the skill and patience of dedicated rescue staff and trainers, they can become phenomenal horses that rise well above any shadows of past misery.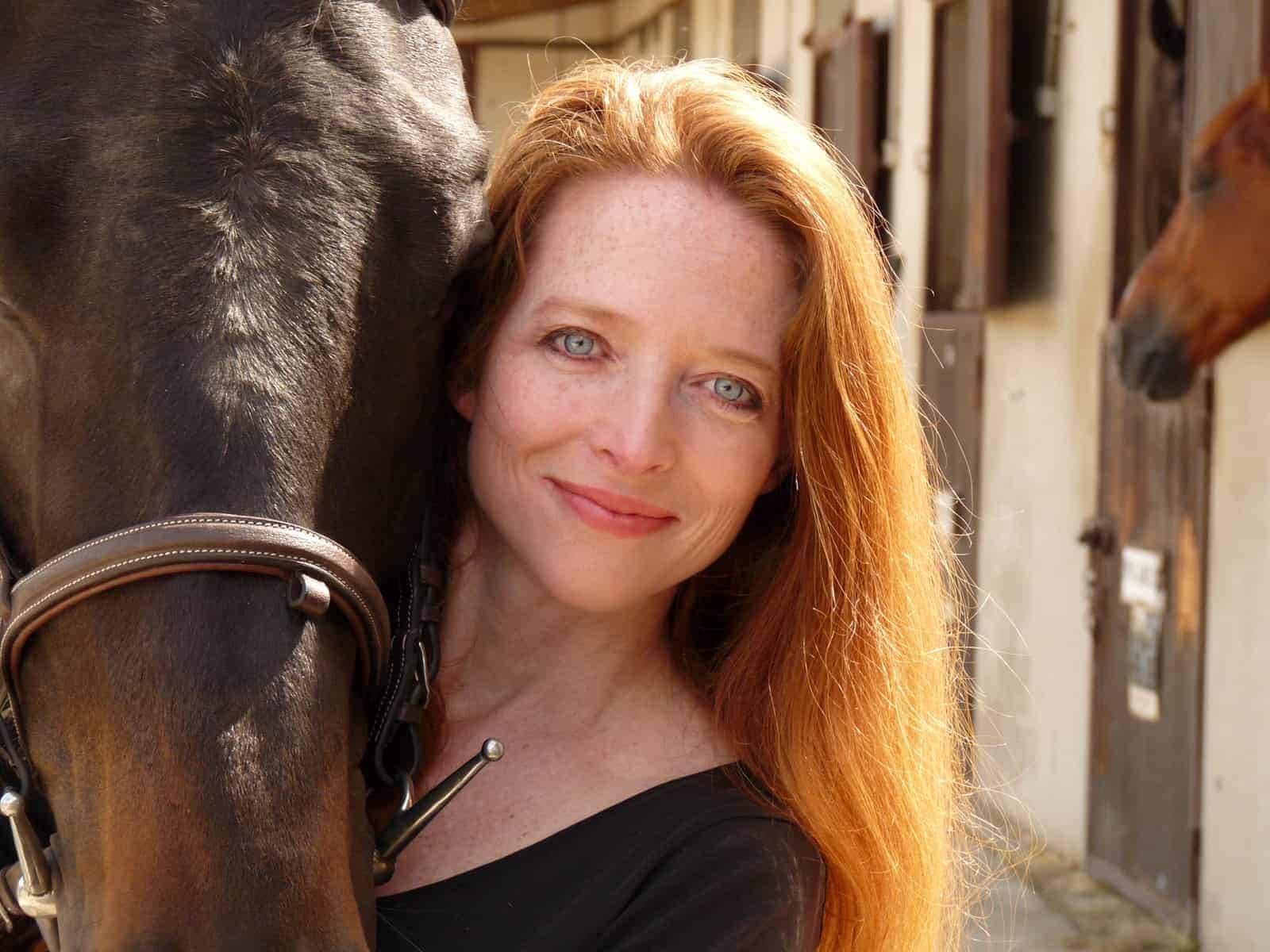 Passionate about horses and science from the time she was riding her first Shetland Pony in Texas, Christa Lesté-Lasserre writes about scientific research that contributes to a better understanding of all equids. After undergrad studies in science, journalism, and literature, she received a master's degree in creative writing. Now based in France, she aims to present the most fascinating aspect of equine science: the story it creates. Follow Lesté-Lasserre on Twitter
@christalestelas
.
Stay on top of the most recent Horse Health news with
FREE weekly newsletters from TheHorse.com