Managing Proximal Suspensory Disease in Horses
A veterinarian describes the many ways to treat this complex yet common cause of lameness and poor performance.
Proximal suspensory desmopathy (PSD) is a very common cause of lameness and poor performance in sport horses. When evaluating a horse for PSD, equine practitioners must consider the suspensory ligament's unique anatomy in Specifically, the ligament attaches to bone on three sides, and the plantar/palmar (facing towards the back of the horse in the fore- or hind limb, respectively) surface has a dense band of fascia (fibrous connective tissue) in which the deep branch of the lateral plantar nerve resides.
This means PSD does not just refer to damage to the ligament itself but also the surrounding bone, nerve, and fascia.
"When combined, damage to these structures creates a compartment-like syndrome. Thus, targeted treatment needs to be aimed at all the tissue types involved," explained Erin Contino, MS, DVM, Dipl. ACVSMR, an associate professor in equine sports medicine at the Colorado State University (CSU) College of Veterinary Medicine and Biomedical Science's Equine Orthopaedic Research Center, in Fort Collins. She presented on the subject during the American Association of Equine Practitioners Convention, held Nov. 18-22 in San Antonio, Texas.
First, Contino emphasized that pain management is key to managing these cases.
"When these horses are lame, I usually recommend Equioxx (firocoxib) because they can be on this medication for a longer period of time than Bute (phenylbutazone) or Banamine (flunixin meglumine because it is a COX-2 selective NSAID (non-steroidal anti-inflammatory drug)," she said. "Surpass (topical diclofenac sodium) may also be effective, but we don't know if it can penetrate deep enough to be effective, plus it may cause a dermatitis in some cases."
Another mainstay for managing PSD is cryotherapy- not to be confused with cold hosing.
"Cold hosing has no appreciable effect on deeper tissues," Contino said. "These structures need icing with the limb submerged or cryotherapy with a commercial system."
If the ligament is the primary pathology, then biologics might be in order.
"The downside to biologics in these cases is the lack of blinded controlled studies directed at the proximal suspensory ligament," she said.
Contino did, however, relay the following data:
Veterinarians noted no adverse effects to platelet-rich plasma (PRP) in one uncontrolled study that relayed good results. However, conservative management of these specific lesions is also good for acute forelimb PSD, so she said we cannot conclude if PRP was superior.
Horses with more severe changes evident on ultrasound responded better to platelet-rich plasma (PRP) than extracorporeal shock wave therapy (ESWT) when researchers compared the two modalities in one study.
Direct infiltration of interleukin-1 receptor antagonist protein (IRAP) into the proximal suspensory ligament also resulted in good outcomes and no adverse effects. But, again, this was an uncontrolled study.
"No studies with bone-marrow-derived stem cells have yet been published for PSD," Contino said. "But what we can say is that they can be administered in a variety of ways, including intravenously. Stem cells have the ability to home to areas of injury even if they are not directly injected into the lesions."
Some practitioners might want to combine PRP with stem cells in these cases. Contino shared data from one study in which researchers found reduced reinjury rates in horses treated with a combination of mesenchymal stem cells (a subclass of multipotent stem cells- meaning they can create different cell types- that veterinarians can easily obtain from multiple sources throughout the bodies of the fetal/neonatal, young, or adult horses) and PRP.
Finally, Contino said high-power laser therapy can be performed on the branches of the proximal suspensory ligament.
In general, regardless of treatment, horses with PSD tend to do well short term but their lameness might recur long term.
"This is where we may rely on ESWT, although there still aren't a lot of studies," she said. "Available data show that ESWT has good short-term results, and that the hind limbs do worse than the forelimbs. About 60% of hind limbs do well short-term, but this decreases to only 18% long-term."
When using ESWT, Contino recommended the following:
Practitioners treating acute cases should space three ESWT treatments one to two weeks apart. If the injury is chronic, treat the horse about every two
Veterinarians cannot access the suspensory ligament from the lateral direction in the hind limb due to the presence of the splint bones. They will need to access the PSL from either the plantar or plantar-medial aspect.
If combining ESWT with PRP, administer the PRP first, then shock immediately after.
But if you're combining with stem cells, complete a series of three ESWT treatments before administering the stem cells.
Contino said bisphosphonates might be an option if the PSD is primarily osseous in nature. Bisphosphonates have anti-inflammatory effects but should only be used on skeletally mature patients once (and usually not more than once or once yearly). But be aware of the important side effects, including colic and renal (kidney) disease.
To address pain originating from the nerves and fascia, veterinarian can consider neurectomy, desmopathy, and fasciotomy (surgically cutting the nerve, ligament, or fascia, respectively).
With any of these management strategies, Contino recommended considering the biomechanics underlying PSD.
"Increased fetlock extension causes increased strain on the suspensory apparatus, and it worsens with hard ground and at faster gaits," she explained. "How can we decrease fetlock extension? We need to consider the lever arm. An increased lever arm, such as a long toe, can contribute to hyperextension. So shoeing, such as shortening the toe and/or using an extended heel shoe in a hind limb also needs to be considered in cases of PSD."
In summary, Contino noted that PSD is a complex disease but manageable with a wide variety of options.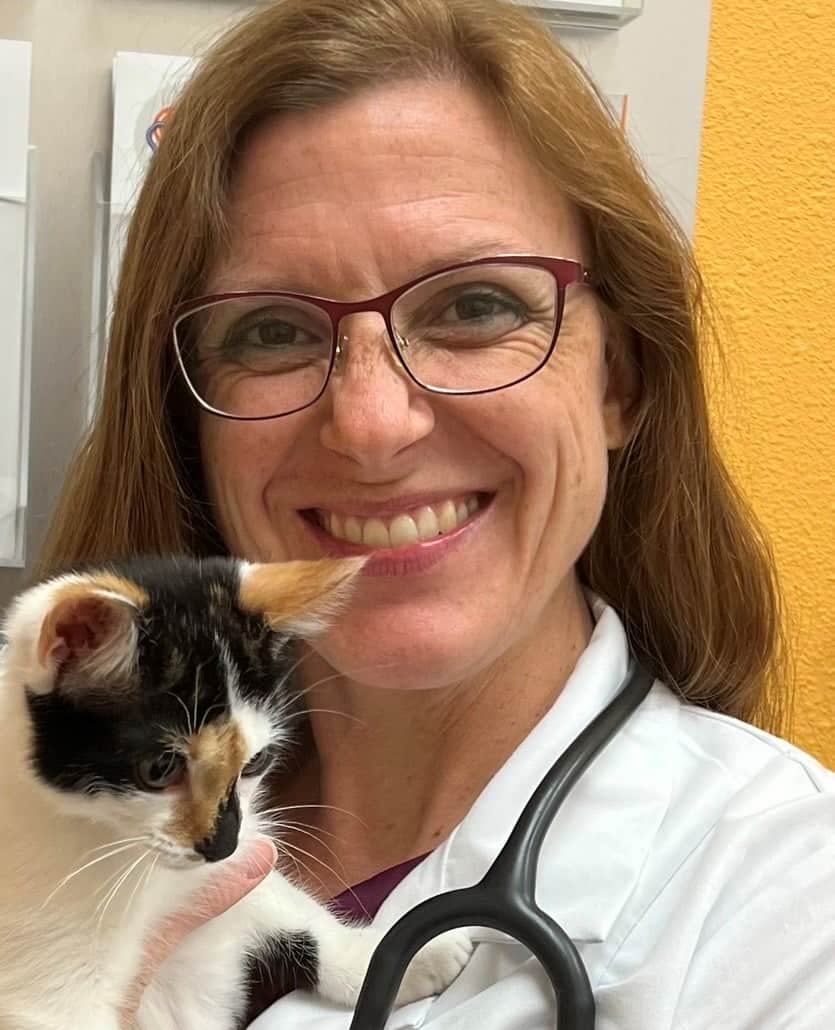 Stacey Oke, MSc, DVM, is a practicing veterinarian and freelance medical writer and editor. She is interested in both large and small animals, as well as complementary and alternative medicine. Since 2005, she's worked as a research consultant for nutritional supplement companies, assisted physicians and veterinarians in publishing research articles and textbooks, and written for a number of educational magazines and websites.
Stay on top of the most recent Horse Health news with
FREE weekly newsletters from TheHorse.com