Take Caution Using Contralateral Limbs for Patellar Ligament Exams
Comparing ligament striations in opposite limbs via ultrasound to determine if changes are normal versus tears could lead to misdiagnosis.
Relying on the ultrasonographic appearance of a "normal" limb when evaluating patellar ligament injuries in the stifle might lead to misdiagnosis in up to one-third of cases. This was the research finding Joanna Cannon, DVM, of the University of Georgia, described during her presentation at the 2022 American Association of Equine Practitioners Convention held Nov. 18-22 in San Antonio, Texas.
"Instead of simply comparing the nonlame (contralateral, on the opposite side of the body) limb to the affected limb when evaluating intermediate patellar ligaments (IPL), veterinarians should rely on evidence of pathologic change in the affected limb," said Cannon.
Injury to the intermediate (middle) patellar ligament occurs frequently in sport horses, resulting in lameness. This ligament is a component of the stay apparatus of the hind limb, extending from the distocranial aspect (the lower part, facing the head) of the patella to the cranioproximal (upper, facing the head) portion of the tibia (the long bone between the hock and stifle in the rear limb).
"Ultrasound is an easy and convenient tool for achieving a definitive diagnosis of intermediate patellar ligament injury," Cannon said.
However, veterinarians must appreciate the hypoechogenic (dark) linear regions, or striations, that are normal—not pathologic, or affected by disease or damage—when viewed in the transverse plane (which passes through the limb perpendicular to its long axis).
"These can easily be confused with tears," Cannon said.
In her presentation she described the striation patterns of IPLs in six Warmbloods and six Quarter Horses. The client-owned horses were included in the study if they were < Grade-2 lame and had no femoropatellar joint effusion (fluid swelling where the femur and kneecap come together), no history of trauma, and no other abnormalities in the femoropatellar joint on ultrasound.  
Cannon's team evaluated all IPLs in the proximal (upper), mid-, and distal (lower) aspects via standard ultrasonography technique. They compared these nonpathologic striations' pattern (parallel, grid, arborizing, no pattern), symmetry (between right and left hind limbs), number, and width.
"The most important finding was that striation patterns were only symmetric in 66.6% of the study population," said Cannon. "This means that if veterinarians confuse asymmetric lesions with pathologic changes, then IPL striations can be misdiagnosed as tears in up to one-third of cases."
Cannon also reported that the team identified parallel striations in both breeds, and they found no difference in striation pattern, number, or width between Warmbloods and Quarter Horses
In conclusion, Cannon said, "Most striations are bilaterally symmetric, but because one-third were asymmetric in this study, veterinarians should rely on other evidence of pathologic changes, including inflammation within the fat pad, effusion of the femoropatellar joint, or widening of the hypoechogenic regions on non-weight-bearing examination when determining injury to the IPL rather than simply relying on comparison to contralateral limb."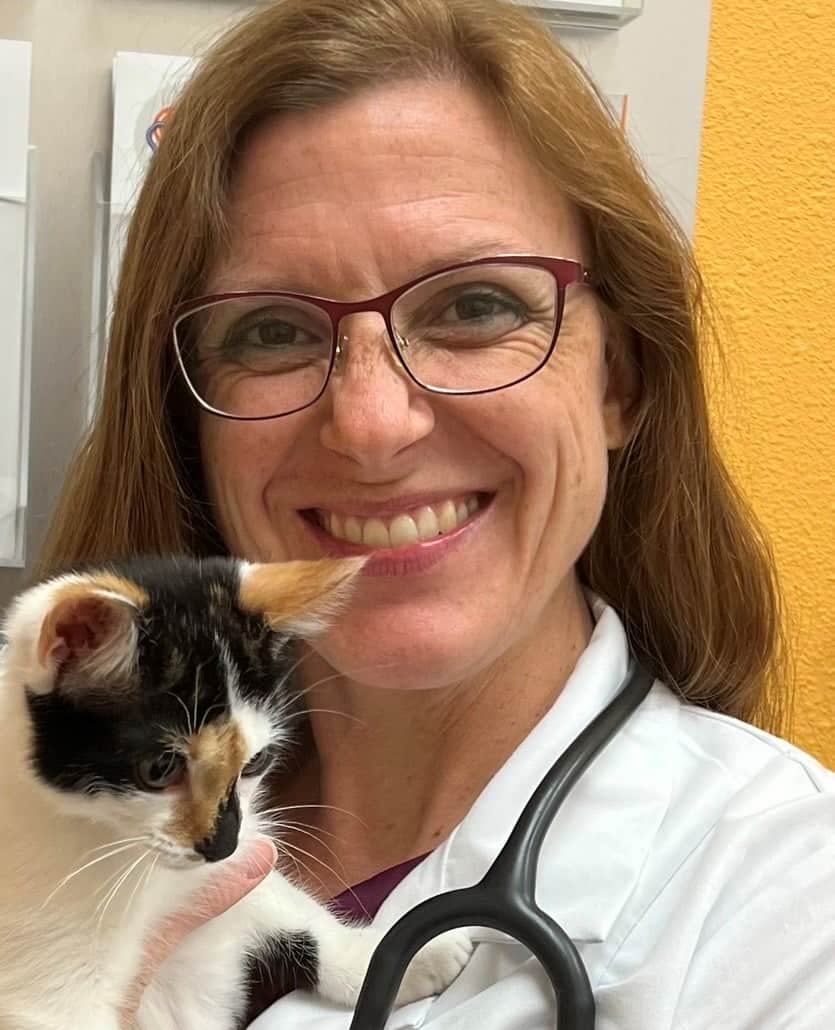 Stacey Oke, MSc, DVM, is a practicing veterinarian and freelance medical writer and editor. She is interested in both large and small animals, as well as complementary and alternative medicine. Since 2005, she's worked as a research consultant for nutritional supplement companies, assisted physicians and veterinarians in publishing research articles and textbooks, and written for a number of educational magazines and websites.
Stay on top of the most recent Horse Health news with
FREE weekly newsletters from TheHorse.com