Developing Thoughtful Client Communication Boundaries
Setting boundaries can help veterinarians protect their personal time and have clearer communication with their clients.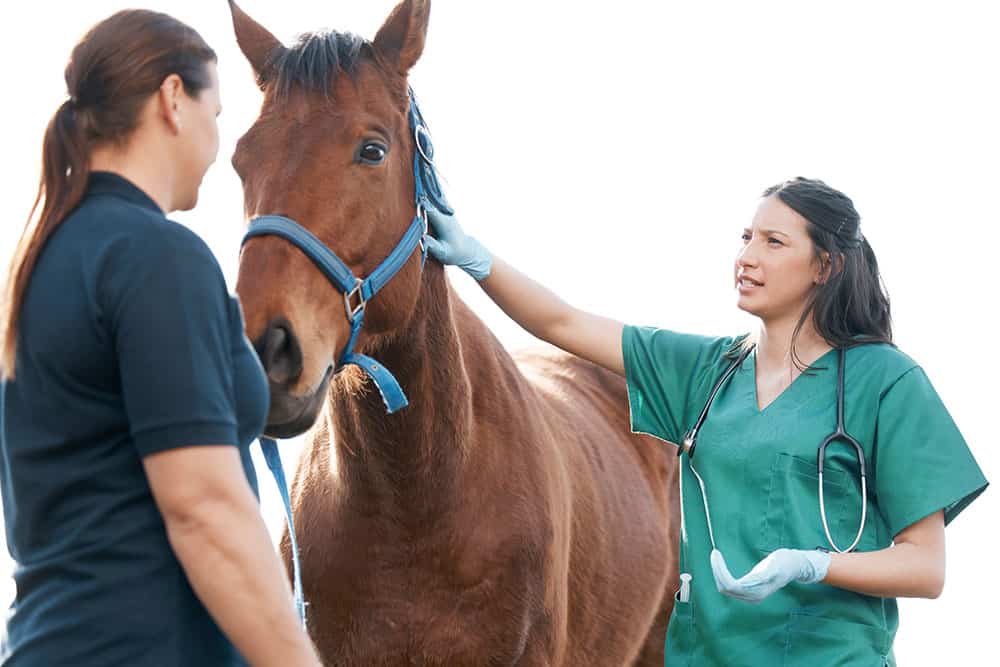 Kelly Zeytoonian, DVM, MBA, is an equine veterinary consultant and owner of the seven-doctor, two-location practice Starwood Equine, in Woodside, California. At the 2022 American Association of Equine Practitioners (AAEP) Convention, held Nov. 18-22 in San Antonio, Texas, she spoke about setting boundaries effectively with both clients and team members. She emphasized that boundaries are important to her, because she is a mom to human and fur babies, participates in several sports, and wants to develop practice life that is sustainable for all her employees.
Zeytoonian explained why veterinarians might often feel resentment or guilt, even while being away at a conference like the AAEP's – these feelings stem from a lack of well-defined boundaries that aren't clearly communicated.
Then she identified common pain points among equine practitioners: emergencies, the nature of client access and time not being respected, paying themselves appropriately, the ability to fully unplug, patient care disconnect between doctors and horse owners, and being asked to stay late and see "just one more appointment."
Zeytoonian explained how she sets boundaries to deal with these pain points. For example, her practice will only guarantee emergency service to clients who use them for basic wellness services: vaccines, dentistry, annual checkups, fecal egg counts, and Coggins testing. Otherwise, it is the veterinarian's decision whether he or she can see the emergency. Zeytoonian considers this an opportunity to drive business back to equine practices and reduce the likelihood of clients using lay teeth floaters and administering their own vaccines.
Regarding client communication, she stressed that if you're feeling resentful about someone trying to contact you in a particular way, you must communicate with them the acceptable ways to contact you. Zeytoonian recommends using auto-responses on texts and email indicating the client must call the office for the best service and response time. For team communication, she prefers to use the messaging app Slack, because she can turn off notifications when needed. Within her team, if a veterinarian is going to be out of the office, he or she ensures all medical records are complete and cases turned over to another doctor prior to leaving. Then the office follows a strict rule of not bothering people when they are out.
"We have much less burnout among our team members because they've been actively involved in the process," Zeytoonian said.
For payment, she requires all clients to pay at the time of service, have a credit card on file, or be on a 30-day billing program, with no exceptions. She recommends getting written agreements from clients, with signatures via DocuSign. All new clients are required to complete the paperwork and have a credit card on file prior to scheduling an appointment.
"It self-selects for clients that are in line with those expectations and respectful of them," she said. "There are fewer misunderstandings and fewer angry client calls."
Why are boundaries important? "The thing that I have found with all the protocols we've put in place is that the team doesn't need me," Zeytoonian said. And while that can be scary, she can then focus on other things in her life that are important, while knowing that her "first baby"- her practice- will be OK when she's not available.
---
Additional 2022 AAEP Wellness Coverage:
Jennifer Selvig, DVM, is an associate equine veterinarian at Cleary Lake Veterinary Hospital and the owner and manager of Stargazer Farm, an eventing and dressage barn in Lakeville, Minnesota.
Stay on top of the most recent Horse Health news with
FREE weekly newsletters from TheHorse.com