Feeding Your Horse for Increasing Workload
Be sure to support your horses' changing nutritional needs as they start working harder in the warmer weather.
Q: I'm going to start showing my horse again soon and she will be working harder than she was during the winter. What are some steps I can take to make sure she has the right nutrition program going into competition season?
A: Whether you are bringing your horses back into work from a seasonal layoff or from time off due to an injury, making sure their nutrition supports them through this transition requires preparation.
Evaluate Their Current Body Condition and Calorie Needs
If your horse is currently overweight (a body condition score above a 6) due to less work, you won't need to increase calories with the increased workload, at least not right away. If you are providing just a small amount of feed because it's all that's needed to maintain the horse's weight, be sure you're meeting the minimum feeding rates for that product. If not, you should incorporate a ration balancer. This will ensure that your horse gets enough protein, vitamins, and minerals to support the increased work, without adding too many extra calories.
If you have a hard keeper that is at or below ideal weight, start increasing calories slowly because weight gain will be more difficult in the middle of your busy season. With some hard keepers, I like them to start their season a little fleshy because I know they will "melt down" a bit with harder work. Meal sizes should be no more than 0.5% of body weight even when you're increasing their calories, so you might need to switch to a feed with a higher calorie density.
Support Their Muscles
After calories, the primary nutrient requirement that increases with increasing workload is protein, specifically through a good balance of amino acids. Ration balancers can help boost those and are a good choice if you have an easy keeper on little to no feed. If you have a hard-working performance horse that is on an appropriate amount of a balanced feed, they could still benefit from additional amino acid supplementation. In horses that work consistently, an amino acid supplement can assist in muscle recovery and help them take advantage of the strength work you are doing under saddle.
Don't Forget Electrolytes
Horses need to be offered salt year-round, but as you transition into warmer months when your horse will be sweating more, switch out your plain salt for a good quality electrolyte to replace what they lose during work. A quality electrolyte is one that has electrolytes as the main ingredient, not sugar. Look for sodium, chloride, and potassium especially.
Happy showing!
---
Horse Nutrition Question Submission Form
Do you have an equine nutrition question? The Horse's editors want to hear from you! Submit your question via the form below.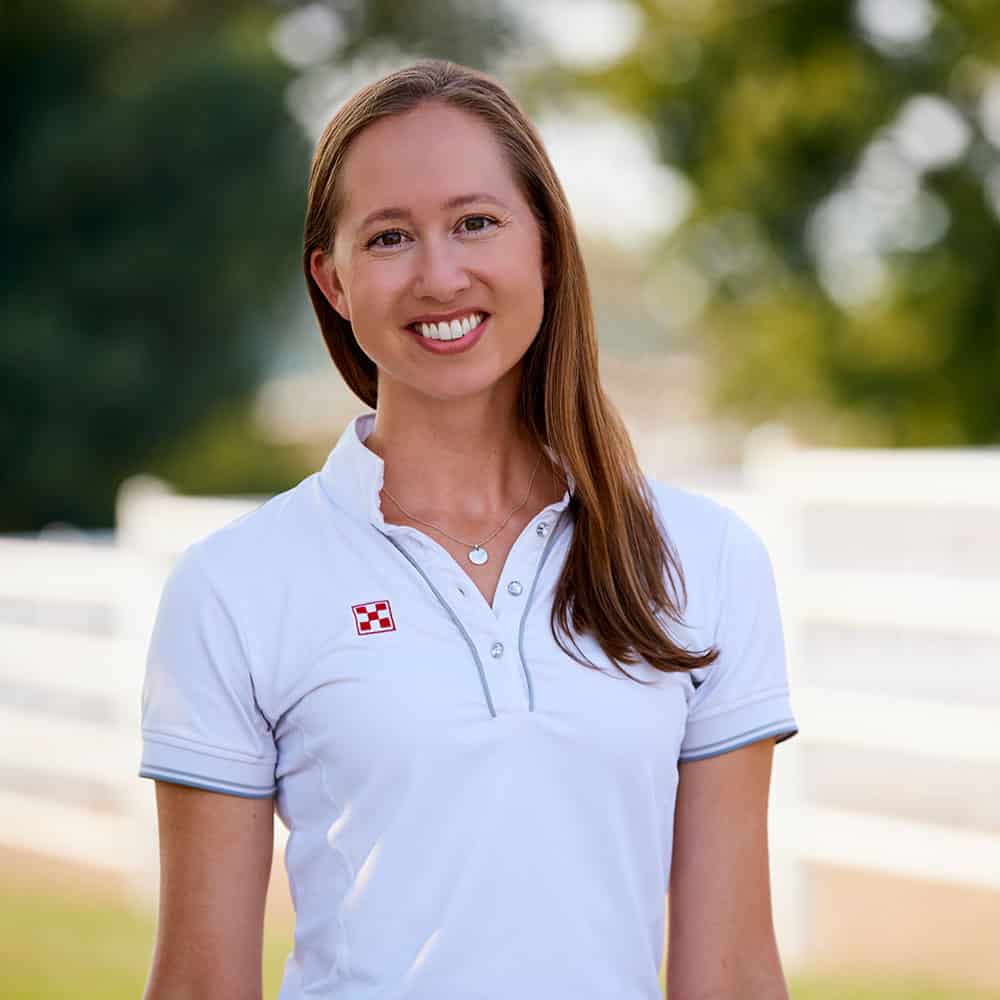 Anna Pesta Dunaway, PhD, is a nutritionist on the equine technical solutions team at Purina Animal Nutrition. She is responsible for helping bring innovative solutions from the research team out to the field. Pesta Dunaway spends most of her time providing technical consultations and support to the sales team on the East Coast, as well as speaking on equine nutrition at horse owner meetings and professional conferences. She earned her BS in animal science from Kansas State University and received both her MS and PhD in animal nutrition from the University of Nebraska. Her graduate research focused on the use of high-fat diets and manipulating the microbial community in the gut. Anna resides in Aiken, South Carolina, and is a lifelong equestrian with a special interest in the nutrition and development of the future sport horse.
Stay on top of the most recent Horse Health news with
FREE weekly newsletters from TheHorse.com