Should I Add Salt to My Horse's Diet?
Does your horse need a salt block? Should you top-dress their feed? An equine nutritionist weighs in.
Q: I feed my recreational horses a ration balancer per the manufacturer's instructions, along with iodized salt and alfalfa. Is it still necessary to top dress with salt? Why or why not?
A: Ration balancers are designed to complement and fortify hay or pasture and are an excellent way to ensure your recreational horses are getting the proper balance of many key nutrients, such as protein, vitamins, and minerals, without added calories. Forages are naturally very low in sodium, so supplemental salt (NaCl) is necessary. If the manufacturer of the ration balancer you are feeding advises supplementing with salt, the amount of sodium provided in your feed may not be enough to meet daily requirements. Top-dressing can ensure maintenance requirements are being met, however, providing free-choice access to supplemental salt is also an option.
Sodium and chloride are two key electrolytes that make up common white salt. Horses need electrolytes for critical processes in the body such as nerve impulse, muscle function, and thirst response. According to the 2007 National Research Council, a 1,100-pound horse at maintenance needs to consume approximately 25 grams of salt per day to meet its requirement. This requirement can increase due to greater sweat production from added workload or a rise in ambient temperature.
Top-dressing loose salt on the feed is not mandatory; however, it can ensure maintenance requirements are being met. Approximately 1 ounce or 1.5 tablespoons of loose salt will supply a recreational horse with its daily needs. Top-dressing salt should not discourage consumption of the ration balancer, so splitting salt supplementation between feedings may result in improved intake.
I also suggest providing an additional salt source that your horses can access at any time. This ensures your horses can consume additional salt if desired and potentially needed. Plain white salt blocks, rock salt on a rope, and red trace mineralized salt blocks are all popular choices. Because supplementing salt is the goal, always check that any trace mineral block has salt as the first and foremost ingredient. Be sure to pay attention to the blocks and clean them off regularly if they are placed in stalls or other places where they may get covered in bedding, dust, or fecal material, which discourages consumption.
Providing free access to salt may result in some horses consuming more salt than they need. Usually this is not a problem if you provide plenty of fresh, clean water, because excess sodium is primarily excreted in the urine. If you do have a horse that consumes excessive free-choice salt, it is best to remove the free-choice option and provide the necessary amount of salt as a top-dress on their feed.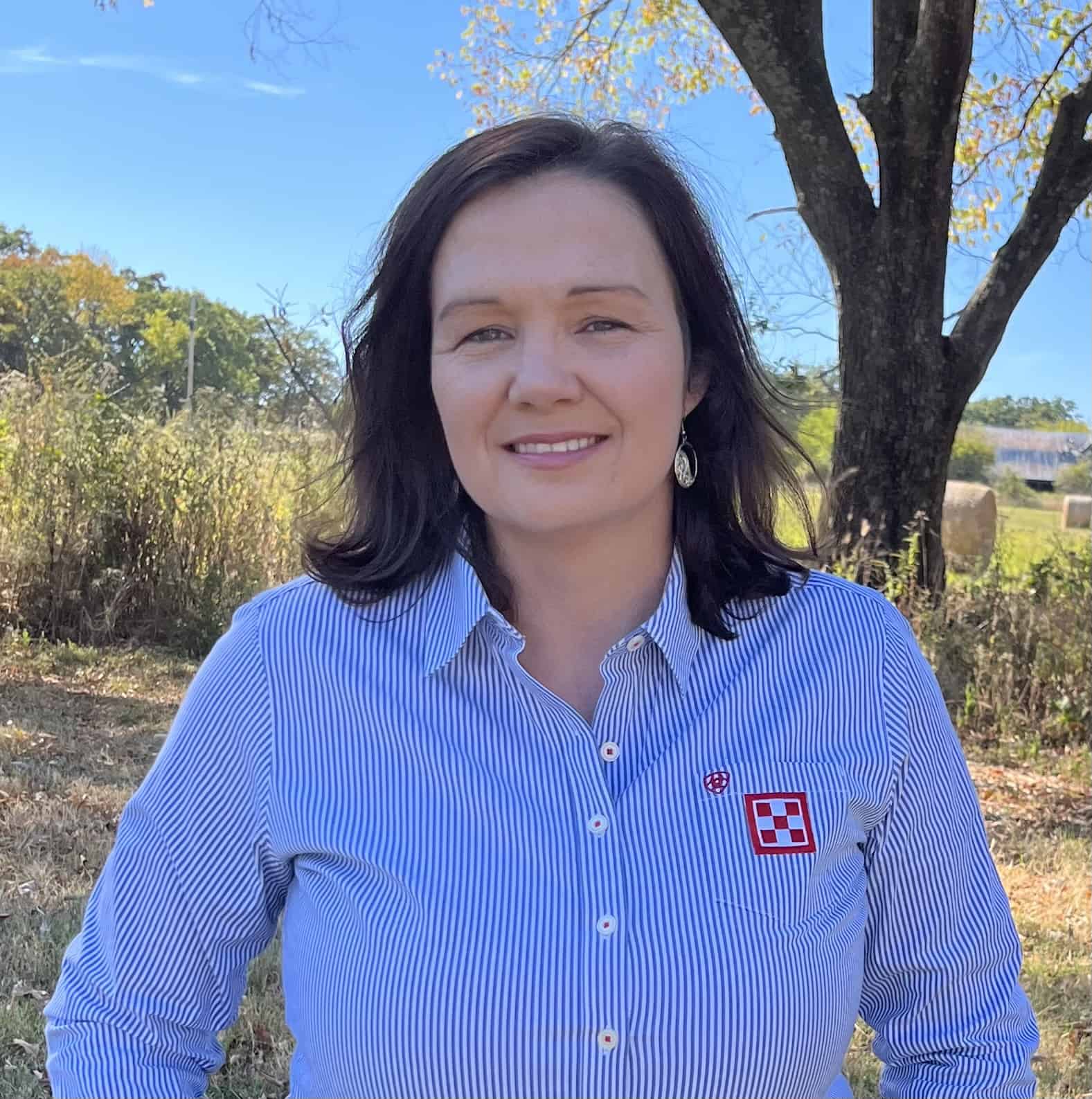 Masa Williams, MS, PhD, says her lifelong love of horses and her insatiable need to ask "why" led her down the path to becoming an equine nutritionist. Prior to joining Land O' Lakes, Williams spent 10 years as an equine specialist with Ohio State University Extension and teaching equine classes at The Ohio State University. In her current role Masa enjoys working with team members in research, formulation, manufacturing, and sales to bring the highest quality product available to customers and their horses. Masa says she can think of no better place to be where she can combine her passion for horses, teaching, and applied nutrition. Masa earned her BS in animal science from the University of Arkansas, her MS in animal nutrition from the University of Kentucky, and her PhD in animal nutrition from The Ohio State University. Masa's doctorate research focused on the effects of energy source and amount on nutrient digestibility and prediction of digestible energy in horses.
Stay on top of the most recent Horse Health news with
FREE weekly newsletters from TheHorse.com