Fibrinous Pleural Effusion in Horses with Pleuropneumonia
Learn about this sticky pleuropneumonia complication and why it's bad news for affected horses.
Fibrous pleural effusion is a common and often detrimental development associated with pleuropneumonia—pneumonia complicated by the development of pleurisy (inflammation of the thin, transparent membrane covering the lungs and lining the chest cavity). In horses with fibrinous pleural effusion, fibrin—a sticky protein—accumulates in the already fluid-filled area around the lungs, hindering the healing process.
"A big part of treating pleuropneumonia is to remove the fluid, which removes a lot of pro-inflammatory proteins and bacteria in addition to relieving the pressure collapsing the lungs," explained lead researcher Joy Tomlinson, DVM, Dipl. ACVIM, now a clinical fellow at the Cornell University College of Veterinary Medicine, in Ithaca, New York. "If there is a lot of fibrin in the fluid, it can create many pockets, which prevent (veterinarians from) draining all the fluid through one tube. The fibrin can also prevent antibiotics from moving through the fluid and killing the bacteria."
In humans, researchers have determined that fibrinous pleural effusion is associated with decreased efficacy of pleural fluid drainage and increased risk of medical treatment failure, but similar associations have not been established in horses, the researchers said.
So, Tomlinson and colleagues at the University of Pennsylvania School of Veterinary Medicine's New Bolton Center, in Kennett Square, set out to take a closer look at fibrinous pleural effusion in horses and its association with an increased risk of complications and/or
Create a free account with TheHorse.com to view this content.
TheHorse.com is home to thousands of free articles about horse health care. In order to access some of our exclusive free content, you must be signed into TheHorse.com.
Start your free account today!
Already have an account?
and continue reading.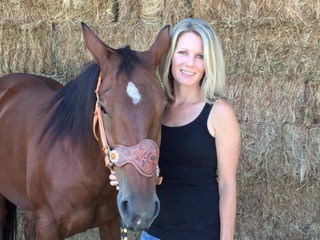 Casie Bazay is a freelance and young adult writer, as well as a certified equine acupressure practitioner. She also hosts a blog, The Naturally Healthy Horse. Once an avid barrel racer, she now enjoys giving back to the horses who have given her so much.
Stay on top of the most recent Horse Health news with
FREE weekly newsletters from TheHorse.com