Free, Non-Toxic Insect Control for Horse Properties
Here's a non-toxic insect control approach that can work for anyone: Encourage insect-eating birds to move into your yards, pasture, and barn areas.
Many pest management techniques have toxic components, but here's a non-toxic approach that can work for anyone: encourage insect-eating birds to move into your yards, pasture, and barn areas.This simple, easy, inexpensive method of pest control is about as green as you can get. At Sweet Pepper Ranch in Southwestern Idaho, we try our best to encourage swallows for fly and mosquito control.
Swallows, sweet little birds that gracefully dart about catching insects, provide excellent insect control. One swallow consumes many thousands of insects per day–a low-cost, non-toxic alternative to insecticides or bug zappers!
Several types of swallows are native to North America including violet-green swallows, tree swallows, barn swallows, bank swallows, cliff swallows, rough-winged swallows and purple martins. These voracious insect eaters spend winters in Central America with spring and summers in North America. Their slender little bodies are about five or six inches in length, with pointed wings and tails and fluid, quick flight paths. Colors vary slightly; violet-greens have white on their cheeks and flanks with greenish-blue wings and backs. Tree swallows have similar markings but with less white on their faces. The throat and undersides of barn swallows are reddish, with dark brown wings and backs. Cliff swallows are similarly marked, but duller in
Create a free account with TheHorse.com to view this content.
TheHorse.com is home to thousands of free articles about horse health care. In order to access some of our exclusive free content, you must be signed into TheHorse.com.
Start your free account today!
Already have an account?
and continue reading.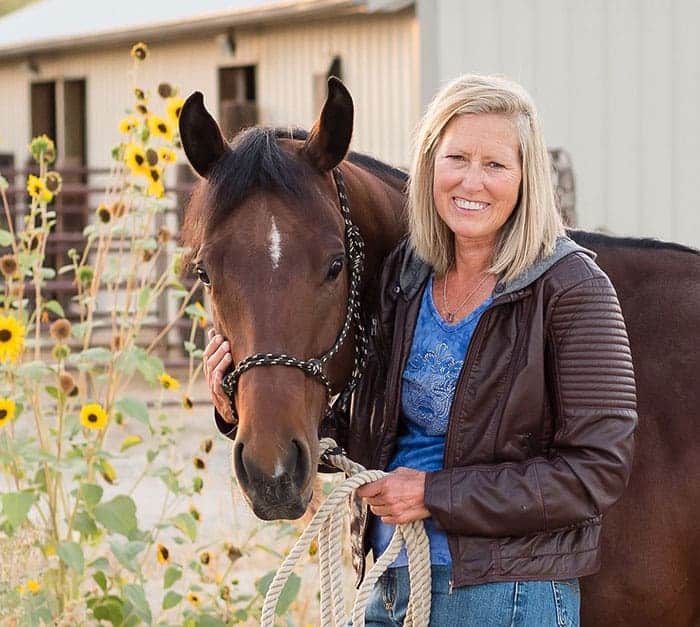 Alayne Blickle, a lifelong equestrian and ranch riding competitor, is the creator/director of Horses for Clean Water, an award-winning, internationally acclaimed environmental education program for horse owners. Well-known for her enthusiastic, down-to-earth approach, Blickle is an educator and photojournalist who has worked with horse and livestock owners since 1990 teaching manure composting, pasture management, mud and dust control, water conservation, chemical use reduction, firewise, and wildlife enhancement. She teaches and travels North America and writes for horse publications. Blickle and her husband raise and train their mustangs and quarter horses at their eco-sensitive guest ranch, Sweet Pepper Ranch, in sunny Nampa, Idaho.
Stay on top of the most recent Horse Health news with
FREE weekly newsletters from TheHorse.com