Ridden Horse Pain Ethogram for Assessing Lameness, Saddle Fit
The RHpE can be used to help detect musculoskeletal pain in horses caused by limb lameness and poor saddle fit.
The ridden horse pain ethogram (RHpE) helps owners and veterinarians recognize musculoskeletal pain in horses. Recent research has shown we can better perceive both lameness and poor saddle fit using this tool rather than simply evaluating a horse during a routine in-hand lameness examination.
The ethogram, which was devised by Sue Dyson, MA, Vet MB, PhD, helps the user evaluate 24 different behaviors, such as head-tilting and changing head position from side to side, closing the eyelids, exposing the sclera (white of the eye), spontaneously changing gait, and rearing/bucking. Scores greater than 7 out of 24 reflect the presence of musculoskeletal pain.
Dyson's previous work showed most of these behaviors were 10 times more likely to manifest in horses with musculoskeletal pain than in nonpainful horses.
"This ethogram is a valuable adjunct to a traditional lameness exam in horses because there are many horses that are performing poorly because of musculoskeletal pain but do not appear lame in hand or on the longe," said Dyson.
In contrast, when ridden, these horses might show a lack of hind-limb engagement and impulsion, have difficulties in the canter, or struggle with specific movements.
"These problems are often attributed to a training problem rather than considering discomfort as a likely cause," she said. "The ethogram facilitates the identification of pain. With appropriate investigation using nerve blocks (diagnostic analgesia), the sources of pain can be identified. In many horses, their performance is transformed, making them much easier and more comfortable to ride."
To evaluate the clinical utility of the RHpE in horses undergoing lameness exams involving diagnostic analgesia, Dyson and her team evaluated 150 horses. They performed comprehensive static and dynamic examinations on all horses, including ridden exercise, and graded their lameness levels on a scale of 0 to 8 under each circumstance (in hand, on the longe, and ridden) before applying the RHpE.
Of the horses in the study, 30% showed continuous lameness, 30% showed episodic lameness, and 35% had no overt lameness but lacked hind-limb impulsion or had a short-stepping forelimb gait. Nearly all horses (98%) had abnormalities at the canter, such as "bunny hopping," being on the forehand, or breaking spontaneously to trot.
Although the highest median lameness score detected in this study was only 2 out of 8, the median RHpE score was 9 out of 24.
"As expected, there was no relationship between the lameness grade and the RHpE score," Dyson said. This is because a horse that is lame on several limbs might appear considerably less lame than a horse with lameness in only one limb.
"For example, a horse with bilateral hind-limb lameness could move symmetrically and, therefore, have a lameness grade of 0, but its performance may be severely compromised as reflected by the RHpE score," Dyson added.
In addition to primary musculoskeletal pain, 37% of the horses had poorly fitting saddles, which the researchers considered likely to be contributing to discomfort. Changing to a better-fitting saddle resulted in improved performance, a longer forelimb step length, and a reduction in head movement.
After applying diagnostic analgesia to block the lameness and/or after changing the saddle, the median RHpE decreased to 2 out of 24, which Dyson said was a significant improvement.
"The high frequency of ill-fitting saddles should be noted, especially because a large proportion of horses had undergone professional saddle checks within the previous one to three months," she said. "It is vital to appreciate the role that an ill-fitting saddle can have on a horse's performance. Regular saddle fit checks by a trusted professional saddle fitter are recommended."
The study, "Application of the Ridden Horse Pain Ethogram to 150 Horses with Musculoskeletal Pain before and after Diagnostic Anaesthesia," appeared in Animals (Basel) in June 2023.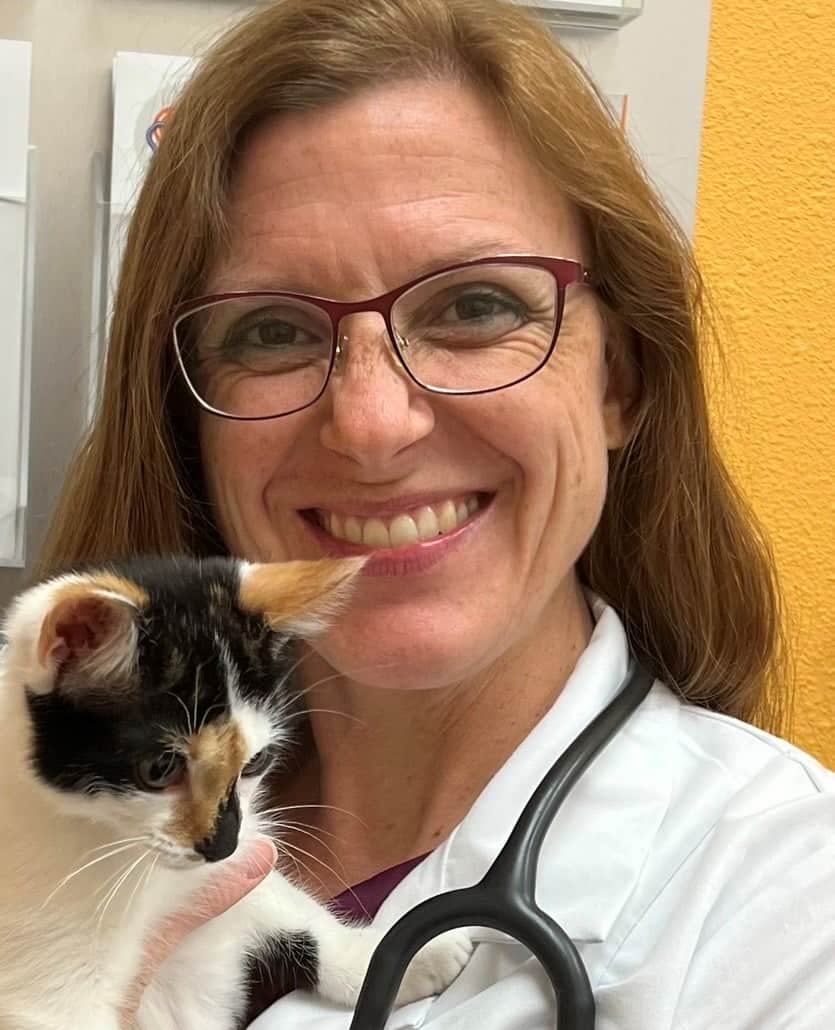 Stacey Oke, MSc, DVM, is a practicing veterinarian and freelance medical writer and editor. She is interested in both large and small animals, as well as complementary and alternative medicine. Since 2005, she's worked as a research consultant for nutritional supplement companies, assisted physicians and veterinarians in publishing research articles and textbooks, and written for a number of educational magazines and websites.
Stay on top of the most recent Horse Health news with
FREE weekly newsletters from TheHorse.com