Your Horse's Breathing: Roaring, Coughing, and Bleeding
A rundown of respiratory diseases commonly observed in performance horses.
A rundown of respiratory diseases commonly observed in performance horses
It could be an airway noise while jumping, having difficulty performing upper level dressage movements, or laboring to finish a three-day event. The astute rider will notice different subtleties in his or her horse that might point toward a respiratory issue. The clinical signs can greatly affect a horse's maximal performance, and the diagnosis and appropriate treatment of an athlete's respiratory disease can be challenging. The following descriptions are to familiarize you, as the rider or owner, with common respiratory issues affecting performance horses.
Soft Palate
Your Saddlebred has no problem racing through his paddock at full speed, but once asked to flex his neck and collect his trot in the ring, he has episodes of loud gurgling noises. Your horse likely isn't trying to avoid work, but rather he might be suffering from dorsal displacement of the soft palate (DDSP).
DDSP is a condition in which the caudal margin (back edge) of the soft palate is displaced over the epiglottis (a flap of cartilage at the entrance of the larynx), creating a performance-limiting and functional expiratory obstruction of the airway. The soft palate is the soft tissue at the back of the mouth that separates the nasal and oral cavities, and its position relative to the epiglottis relates to swallowing and breathing. During swallowing the soft palate moves upward and the epiglottis flips back, protecting the airway while directing food toward the esophagus. During exercise the soft palate should remain underneath the epiglottis to allow maximal airflow through the trachea. In DDSP-affected horses the outward rush of air during expiration causes the soft palate to billow upward and obstruct the airway. This respiratory condition is fairly prevalent and is a contributing factor in up to 8% of sporthorses and 35% of racehorses with poor
Create a free account with TheHorse.com to view this content.
TheHorse.com is home to thousands of free articles about horse health care. In order to access some of our exclusive free content, you must be signed into TheHorse.com.
Start your free account today!
Already have an account?
and continue reading.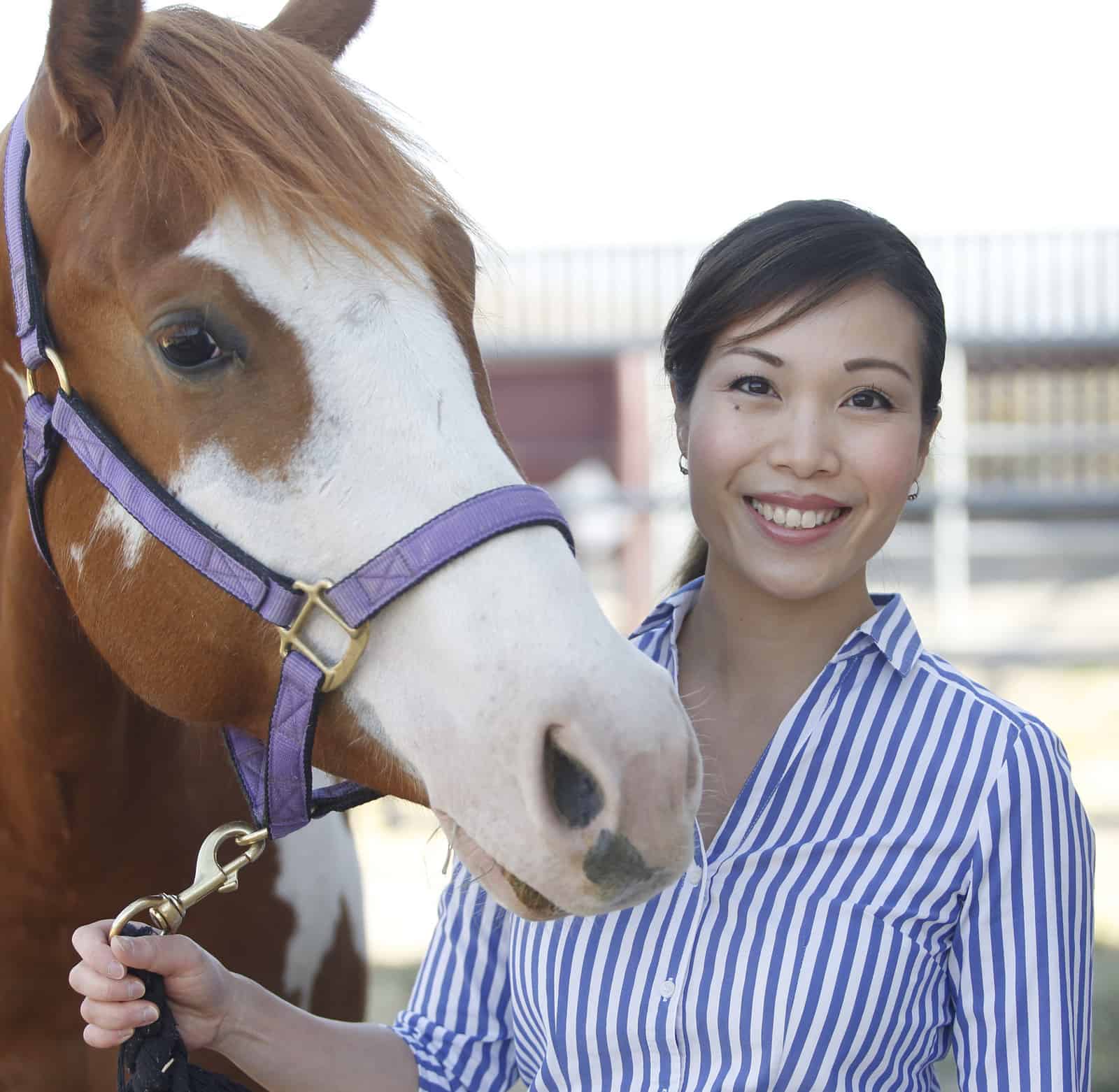 Jean-Yin Tan, DVM, Dipl. ACVIM-LAIM, is an equine internal medicine specialist and faculty member at the University of Calgary Faculty of Veterinary Medicine. She trained previously in New Jersey, Minnesota, and California and subsequently spent six years in private practice, including owning an equine specialty practice in New York State. Her interests include equine infectious disease and respiratory disease.
Stay on top of the most recent Horse Health news with
FREE weekly newsletters from TheHorse.com