Colic – AAEP State of the Art Lecture
About 10-15% of colic cases happen in horses that have had clinical signs of colic before, with some horses having two to four episodes per year. Fortunately, a majority of colic cases (80-85%) are termed "simple" because they eithe
About 10-15% of colic cases happen in horses that have had clinical signs of colic before, with some horses having two to four episodes per year. Fortunately, a majority of colic cases (80-85%) are termed "simple" because they either resolve by themselves or can be treated medically.
Each year the American Association of Equine Practitioners (AAEP) elects an outstanding practitioner and awards him or her the Frank J. Milne trophy to recognize a lifetime of service in a particular area of expertise. The 2006 designate was Nat White II, DVM, MS, Dipl. ACVS, the Jean Ellen Shehan Professor and director of the Marion duPont Scott Equine Medical Center at the Virginia-Maryland Regional College of Veterinary Medicine, and chairman of the AAEP Foundation Advisory Committee. White has spent a lifetime in service to the horse, specifically in researching and treating equine colic.

White has authored more than 150 articles and 35 book chapters, in addition to writing several books, including Equine Acute Abdomen and Handbook of Equine Colic, as well as the surgical texts Current Techniques in Equine Surgery and Lameness and Current Practice of Equine Surgery. White, a former director at large of the AAEP, is a past president of the American College of Veterinary Surgeons (ACVS) and has served as director of the ACVS Veterinary Symposium since 1997.

He gave his presentation, "Equine Colic: A Real Pain in the Gut," on Dec. 4, 2006, in San Antonio, Texas, and it was attended by nearly 3,000 industry representatives and equine practitioners. White recounted a timeline of understanding equine colic using case examples from his clinical experience and research. He used computer-generated videos done in collaboration with at team at the University of Georgia to show intestinal diseases and rectal examinations.

Reality Check


COURTESY DR. NAT WHITE
The body needs to maintain a balance of fluids going into and out of the GI tract for proper flow of ingesta and prevent colic. Figures shown here in liters and gallons are the normal inflows/outflows in 24 hours.
"When you teach you are constantly reminded about reality," began White. "In a lecture hall I once asked the students, 'If you only had an hour to live, what would you do?' Students answered differently. One student said, 'I would want to listen to you because every minute is like an eternity."
White said the goal of his lecture was that the next horse anyone in the room saw with colic would be looked at a little differently. "There should be a progression in your examination," he stated.

The Glass Horse project group founded by Jim Moore, DVM, PhD, of the University of Georgia with support of American Live Stock Insurance, worked with White to create some new animations to help veterinarians and others better understand colic. For more on the Glass Horse visit www.3dglasshorse.com.

White has spent a career caring for horses with all types of problems, but the mystery of colic has never lost its appeal.

"I remember when I was at UC Davis doing my residency and had 15 surgical colics in one month, and 14 died," recalled White. "The surviving horse came back and died with liver disease. I figured there had to be a better way."

Then he met Moore and Doug Byars, DVM, Dipl. ACVIM, who started the Bolshoi Colic Research Program at the University of Georgia that's named after a horse that died of colic and whose owners wanted to help fund research on the problem. That meeting focused White's interest in colic.

White's complete presentation can be found in the AAEP's convention Proceedings, which can be purchased through www.AAEP.org.

Colic Research and Risks

Colic, defined as any abdominal pain, has resulted in the deaths of horses throughout recorded history, stated White. In fact, today it is second only to old age as the number one cause of equine deaths in the United States. White said it is one of the most difficult diseases to study since there are so many things that can cause colic.

White and others have studied the incidence of colic. He said out of 100 horses in a population, four to 10 cases of colic can be expected per year. That number can vary widely between farms, ranging from zero to 35 cases per 100 horses per year.

About 10-15% of colic cases happen in horses that have had clinical signs of colic before, with some horses having two to four episodes per year. Fortunately, a majority of colic cases (80-85%) are termed "simple" because they either resolve by themselves or can be treated medically.

A small portion of colic cases (2-4%) require surgery. Large colon torsion is the most common portion of the bowel to be struck with strangulation obstructions, with strangulations of the small intestine causing the highest fatality rate.

In one study based on a sample of 28,000 horses in 1998:



Average loss of use due to colic was two to three days;

Value of horses lost due to colic in the United States was about $70 million;

Total cost of colic to the U.S. industry was about $144 million.
White said another study estimated the number of colic surgeries in the United States annually is 12,000-24,000 cases, or possibly as many as 2.7 colic surgeries per hour.

While parasites were a major cause of colic earlier in the history of the horse, they became less important with the creation of modern anthelmintics. But White said as parasites become resistant to those drugs, there could be more colic caused by parasites in our horses' futures.

In 1966, the first work was done looking at the strangulated colon at Colorado State University. By 1970 there was more surgery being done to try and correct severe colic causes (twists, displacements, intussusceptions–when the gut telescopes back into itself).

"In 1978 Banamine came along and made us look at what was happening in the gut," said White. That was followed by research into ischemia reperfusion, endotoxic shock, and epidemiology. Discovering there were specific risk factors for colic helped veterinarians and horse owners begin to prevent colic, although not all of the answers have been discovered.

According to research findings, change in diet or feeding of large amounts of grain (greater than 5 kg/day in adult horses) increases the risk of colic by 6.3 times, and feeding concentrates at a rate of 2.5-5 kg/day increases colic risk by 4.8 times, noted White. Here are some other findings of colic associations:



It has been reported that some breeds are more susceptible to colic (Thoroughbreds, Arabians, Standardbreds, gaited horses, and Warmblood stallions);

Middle-aged horses are at higher risk for simple colic;

Older horses with colic are more likely to need surgery;

Weanlings and yearlings are more likely to have ileocecal (at the junction of the small and large intenstines) intussusceptions;

Older horses (greater than 12 years) are at a higher risk of developing strangulating lipomas (fatty benign tumors that can develop around the intestines);

Male horses and older horses have a slightly higher risk of entrapment of the small intestine in the epiploic foramen (the passage connecting the two sacs of the abdominal cavity;

Horses with sudden decreases in activity (such as strict stall confinement) are at greater risk of cecal and large colon impactions.

Location and management can be associated with colic (i.e., enterolith (intestinal concretion) formation related to diet and geographic region, such as California);

Cribbing is associated with increased risk of simple large colon obstruction and entrapment of the small intestine in the epiploic foramen;

Tapeworms are associated with ileocecal intussusception or cecocecal (pertaining to the cecum) intussusception;

Pregnant mares have an increased risk for colon displacement or volvulus intestinal obstruction due to a twisting or knotting of the bowel);

Ulcers can predispose a horse to colic;

Transportation has been linked with an increased colic risk;

Weather has been found to change management techniques, which resulted in feeding/turnout changes that are associated with colic.
More, and More

The information distilled above was only a small portion of White's presentation. He also covered Intestinal Response to Injury; Diagnosis: Determining the Need for Emergency Abdominal Surgery; Treatments for Colic, Prognosis and Prevention; and Future Research. More on these subsets of his talk are presented in the online version of the AAEP 2006 Wrap-Up .

This year's presentation was sponsored by the AAEP Foundation (www.aaep.org/foundation) and Platinum Performance (www.PlatinumPerformance.com).

---
Create a free account with TheHorse.com to view this content.
TheHorse.com is home to thousands of free articles about horse health care. In order to access some of our exclusive free content, you must be signed into TheHorse.com.
Start your free account today!
Already have an account?
and continue reading.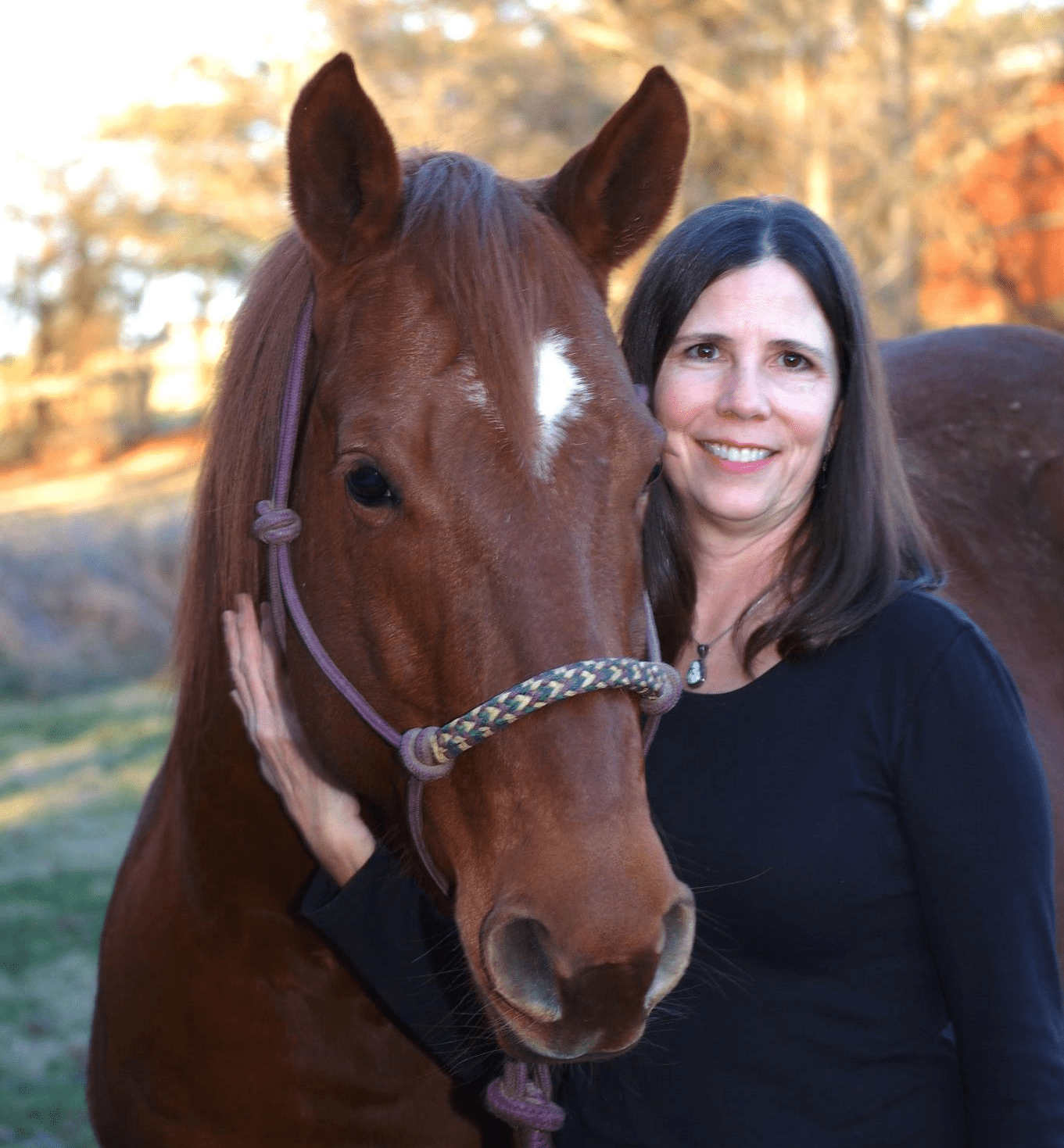 Kimberly S. Brown is the editor of EquiManagement/EquiManagement.com and the group publisher of the Equine Health Network at Equine Network LLC.
Stay on top of the most recent Horse Health news with
FREE weekly newsletters from TheHorse.com