Are Bugs Bugging You (and Your Horse?)
An integrated pest management program can help insects, such as flies and mosquitoes, from bugging you and your horses. Here are a few inexpensive tips.
"Bugs are not going to inherit the earth; they own it now, so we might as well make peace with the landlord." –Thomas Eisner (1929-2011), world authority on animal behavior, ecology and evolution and a professor at Cornell University.
When you see a bug do you immediately kill it? Next time you might consider this:
Insects have been around for about 350 million years, compared to humans at merely 300 thousand years.
Over 1 million species of insects have been described, or identified, but it is estimated that 20-50 million are in existence. Compare that to a measly 4,000 species of mammals and you can see we are far outnumbered!
There are an estimated 200 million insects for every human on earth.
A very small percentage of insect species are "bad" (less than 3%), making the rest either harmless, beneficial or in some cases critical to the survival of other species of plants and animals.
Insects do many jobs, including pollination and decomposition of material. They are also food for many other species such as birds, frogs, bats and other insects. If we didn't have insects our planet would be covered in dead things, garbage and disease and many of us would starve.
In recent decades, it has been common practice to control nuisance insects by indiscriminately spraying chemical insecticides over whole properties and even entire cities. Of course this practice kills more than the target insect and many beneficial insects also die in the process. Pesticides and herbicides can have harmful effects on us as well as on birds, animals and aquatic life. The 1962 book, "Silent Spring" by Rachel Carlson sparked a national debate about the effects of insect-controlling chemicals on the
Create a free account with TheHorse.com to view this content.
TheHorse.com is home to thousands of free articles about horse health care. In order to access some of our exclusive free content, you must be signed into TheHorse.com.
Start your free account today!
Already have an account?
and continue reading.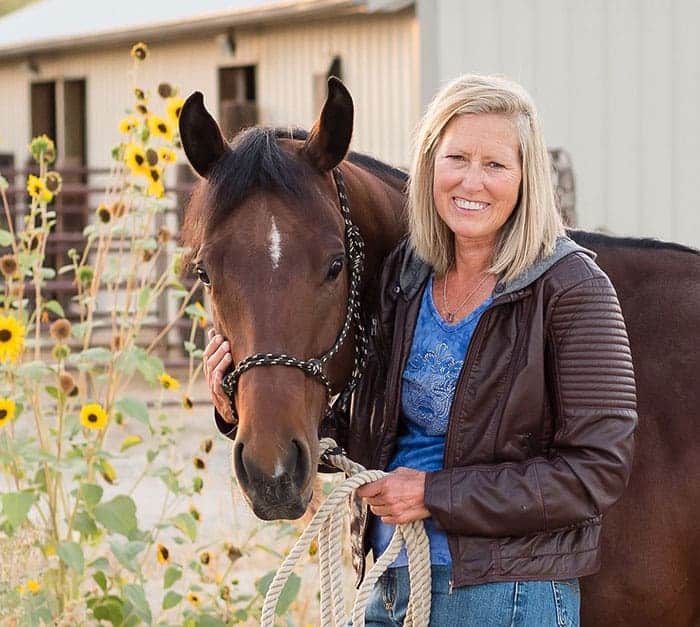 Alayne Blickle, a lifelong equestrian and ranch riding competitor, is the creator/director of Horses for Clean Water, an award-winning, internationally acclaimed environmental education program for horse owners. Well-known for her enthusiastic, down-to-earth approach, Blickle is an educator and photojournalist who has worked with horse and livestock owners since 1990 teaching manure composting, pasture management, mud and dust control, water conservation, chemical use reduction, firewise, and wildlife enhancement. She teaches and travels North America and writes for horse publications. Blickle and her husband raise and train their mustangs and quarter horses at their eco-sensitive guest ranch, Sweet Pepper Ranch, in sunny Nampa, Idaho.
Stay on top of the most recent Horse Health news with
FREE weekly newsletters from TheHorse.com