Installing Automatic Waterers
September is a great time to get your winter water supply set up. Alayne discusses the steps involved in installing automatic waterers on horse properties.
September is a great time to get your winter water supply set up before the icy cold weather slips in and causes havoc for us all. A horse drinks 8 to 12 gallons of water per day. Research shows horses prefer water temperatures of about 45-65 degrees Fahrenheit and tend to drink less when water is cold. Keep in mind that research also tells us that a horse cannot get enough moisture by eating snow alone. Decreased water consumption can lead to colic so make every effort to ensure your horses are drinking an adequate amount.
I like automatic watering systems because they conserve water; because the waterer only requires as much water as your horse consumes. Look for systems with moderately sized water pans–a large one will get dirty quickly and full of algae, requiring you to clean and dump it frequently. Another advantage to an automatic waterer is that since water is circulating and not stagnant, it won't provide habitat for mosquitoes. They are also chore-efficient and offer the peace of mind of knowing your horse always has a supply of fresh water available. The style of waterer we have at Sweet Pepper Ranch doesn't require energy to run and since they only hold 5 to 10 gallons at a time, they are quick and easy to clean and you don't waste large volumes of water when you clean them as you might when dumping a stock tank. They also have a meter to show how much water your horse is consuming. In addition, they're insulated to help keep water cooler during the summer and to prevent freezing in the winter.
How to install an automatic waterer:
1. Choose where you will locate your waterers. I prefer having the waterer in a paddock where you can clean them regularly and where it's okay if your horse slops the water around. I find having one in a stall problematic as far as repair or cleaning.
2.  Figure out where the nearest water line is that you will need to tap into. Obviously you want it to be as close as possible to minimize the distance you will have to bury the water line to your automatic
Create a free account with TheHorse.com to view this content.
TheHorse.com is home to thousands of free articles about horse health care. In order to access some of our exclusive free content, you must be signed into TheHorse.com.
Start your free account today!
Already have an account?
and continue reading.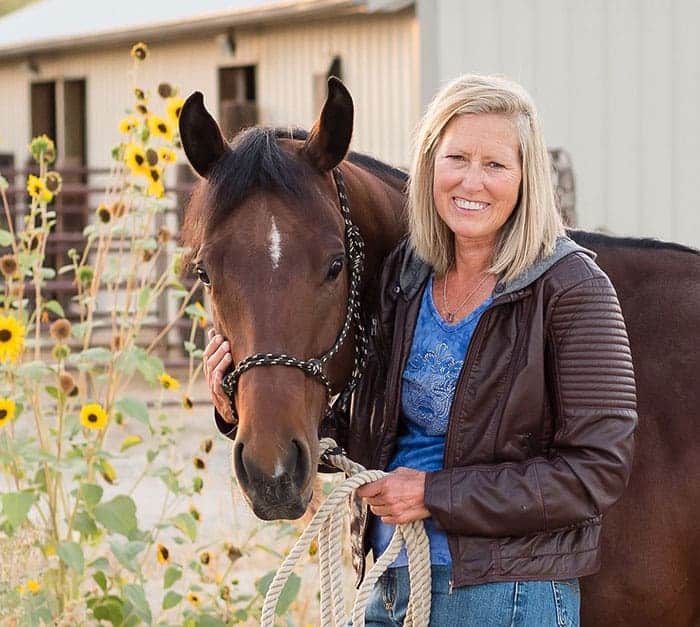 Alayne Blickle, a lifelong equestrian and ranch riding competitor, is the creator/director of Horses for Clean Water, an award-winning, internationally acclaimed environmental education program for horse owners. Well-known for her enthusiastic, down-to-earth approach, Blickle is an educator and photojournalist who has worked with horse and livestock owners since 1990 teaching manure composting, pasture management, mud and dust control, water conservation, chemical use reduction, firewise, and wildlife enhancement. She teaches and travels North America and writes for horse publications. Blickle and her husband raise and train their mustangs and quarter horses at their eco-sensitive guest ranch, Sweet Pepper Ranch, in sunny Nampa, Idaho.
Stay on top of the most recent Horse Health news with
FREE weekly newsletters from TheHorse.com