A Life Filled with Horses
Well, it's Dec. 21, 2012. The fact that I'm writing this means the world did not come to an end today as some believe the ancient Mayan calendar predicted. And, while I didn't quite believe the speculation, the possible probable end of our planet did get me thinking.
They say, when faced with death, your life passes before your eyes and in just a second or two the important things come front of mind. I know, for me, that flash would include many horse- and-happiness-filled moments:
At age 3, spotting a saddle leaning against the wall in my grandparents' hallway. My toddler brain connected that a saddle could only mean one thingÑsomewhere a pony was waiting for me. The saddle was stitched, the pad royal blue, and the pony's name Pebbles. My mom offered to help saddle the pony, my dad said he had it under control, and I ended up under the pony clutching the saddle horn.
Riding my second pony for the first time, me age 8, with his roached, cream-colored mane stretched out in front of me between two split reins.
Twelve years old, over-matched and under-skilled, trembling in my cowboy boots before mounting my new, red, 16.1-hand, 2-year-old off-the-track Thoroughbred for the first time. Cold horse show mornings at the local saddle club, Dad sneaking me cups of coffee, "Don't tell mom." Same red horse and a big purple ribbon at the county fair, with my family cheering on the rail.
First date at age 17 with my now-husband. A suburban boy raised on a cul de sac, his eyes big watching my giant Thoroughbred and very pregnant mare came tearing toward us. He held his ground, and 18 years later he's still around.
After a college degree, a first job, a first house, and six horseless years, getting the call that my foal, Jack, had made his entrance into life.
Five years teaching therapeutic riding. Life changing.
Rubina, schooled in the Grand Prix dressage movements and somehow magically appearing in my life, stepping off the trailer and saying to me, "Get your big girl breeches on, you're about to learn how to ride." Passage? Yes please.
Riding in the wilderness with my friends as we philosophize and solve the world's problems from horseback. The mountains looming in the west; alpine lakes Caribbean blue.
Sweet Marathon showing up just about the time I was ready to quit my sport and reminding me what I love about dressage.
Sitting at a big dinner full of friends and realizing that horses have introduced me to some of my favorite people on the planet. Because of horses, my life is blessed.
What about you? When you reflect on the past, what horsey moments do you remember most?
Create a free account with TheHorse.com to view this content.
TheHorse.com is home to thousands of free articles about horse health care. In order to access some of our exclusive free content, you must be signed into TheHorse.com.
Start your free account today!
Already have an account?
and continue reading.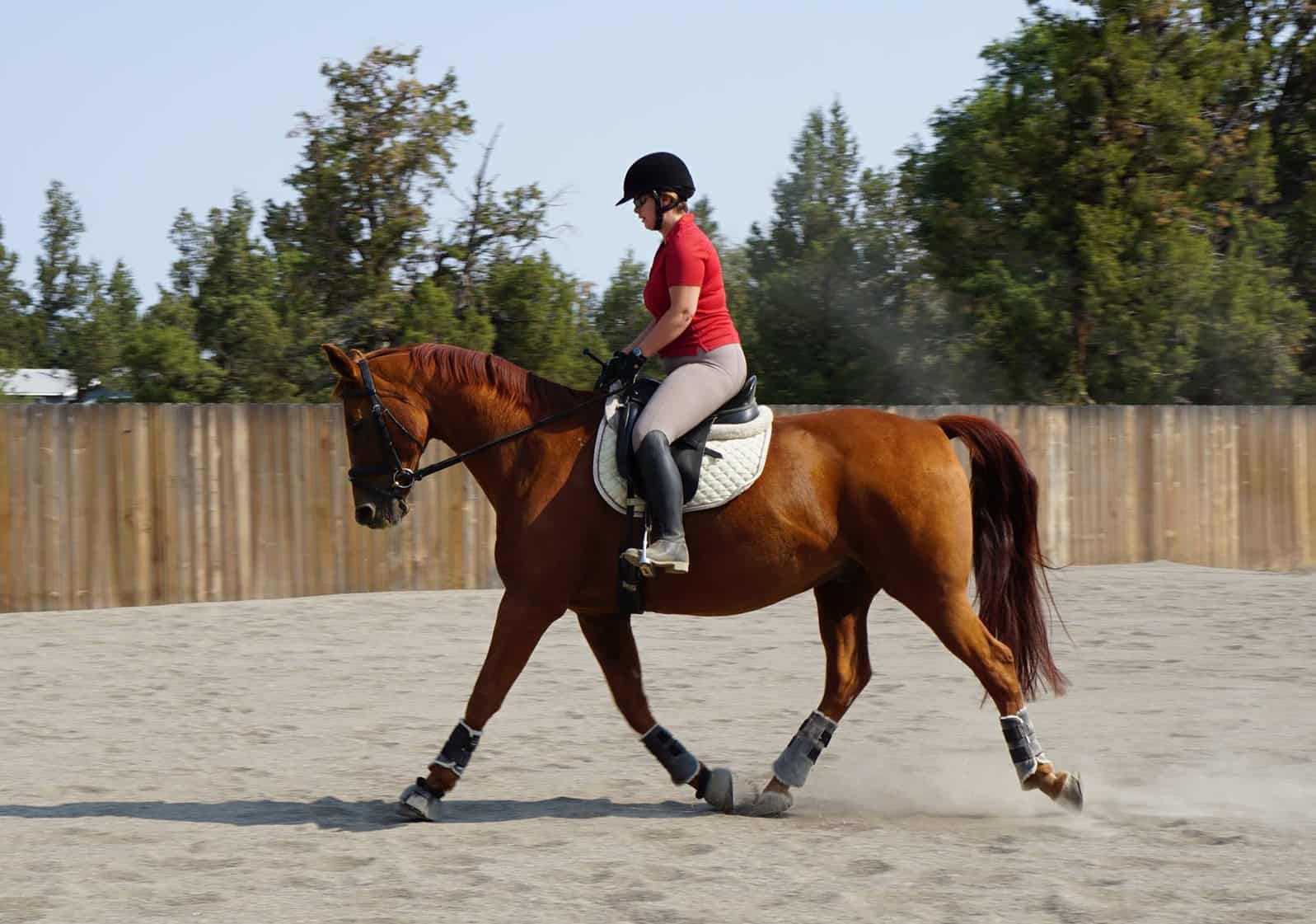 Michelle Anderson is the former digital managing editor at The Horse. A lifelong horse owner, Anderson competes in dressage and enjoys trail riding. She's a Washington State University graduate and holds a bachelor's degree in communications with a minor in business administration and extensive coursework in animal sciences. She has worked in equine publishing since 1998. She currently lives with her husband on a small horse property in Central Oregon.
Stay on top of the most recent Horse Health news with
FREE weekly newsletters from TheHorse.com