Considering a Horse's Quality of Life
An owner describes how she made the difficult decision to euthanize her "heart horse" based on his quality of life.
By Lauren E. Gash
In the past, when a life-threatening or quality-of-life incident has occurred with one of my horses, I've gone down one of two avenues: surgery to fix the problem or euthanasia. But never had I been down this road with an eye condition, and I couldn't have expected how it would pull at the heartstrings. 
Making the hardest, best decision for your partner is never easy, and I like to think I always put my horse's interests first. Buttons was the most amazing partner, who taught me so much about riding and life. He was an accomplished three-star event horse who took me to many of my firsts and my triumphs overseas. At the age of 20, I retired him to be a confidence ride for some of my lower-­level students and then, later, the saint that would pack around my now-husband. 
In February 2015, Button's eyes started to fail him and became his nemesis. The first was his left eye, which developed a thick cloud of edema (fluid swelling) starting in the lower quadrant and then progressing to the entire cornea in a matter of 48 hours. My veterinarian (Dr. Chris Newton of Rood & Riddle, in Lexington, Kentucky) and I started treatment with intravenous flunixin meglumine (Banamine) and dexamethasone twice daily as well as several eye ointments, including antibiotics, anti-inflammatories, and dilating drugs administered multiple times a day.
Create a free account with TheHorse.com to view this content.
TheHorse.com is home to thousands of free articles about horse health care. In order to access some of our exclusive free content, you must be signed into TheHorse.com.
Start your free account today!
Already have an account?
and continue reading.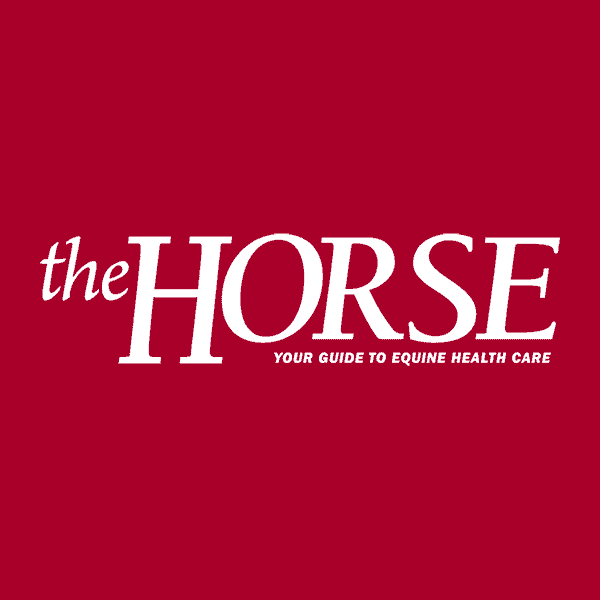 The Horse: Your Guide To Equine Health Care is an equine publication providing the latest news and information on the health, care, welfare, and management of all equids.
Stay on top of the most recent Horse Health news with
FREE weekly newsletters from TheHorse.com