Building a Round Pen on Your Horse Property
Are you interested in adding a round pen to your facility? Horse people from different disciplines share advice for sizing, locating, and selecting footing for a round pen.
Occasionally I get asked what I find to be the most important piece of equipment on my horse property. The individual is probably expecting me to name a tractor, manure spreader, or some other workhorse piece of equipment. Or maybe a certain bridle or specific bit. On our property, however, our round pen is hands-down the cornerstone of our work with horses. Our shiny metal panel round pen was probably the first piece of equipment we purchased years ago when we saved our pennies and acquired our first horse property. That round pen is still with us, 25 years and two states later, bright silver and in great shape. And it is remains one of our most valued pieces of equipment.
If you are in the market for a round pen, look at a variety of round pens at different barns. Talking with trainers will help you discover what they like and don't like about their round pens and how they use them. In this article we do just that: We talk with professionals in the horse industry to find out what makes a round pen useful. Should you buy or build one? What size and construction material are most important? What footing is best, and how should it be maintained?
Matt Livengood, of Nampa, Idaho, is a ranch riding and ranch trail instructor specializing in basic horsemanship skills who works with riders at a variety of ages and levels. He's also a multi-carded judge with National Reining Horse Association, National Reined Cow Horse Association, and American Quarter Horse Association specialties. Matt has competed in several mustang challenge events, which involve starting a wild horse and getting him ready for competition under saddle in 100 days. Further, Livengood is a show steward, a show manager, andworks part-time at a regional feed store selling livestock products. Full disclosure here: This credentialed guy is also my husband. (I talked to two "Matts" for this piece, so I'll refer to both by their last names to avoid confusion).
"I use a round pen for establishing a relationship, understanding body language, and to facilitate groundwork and respect with the horse," explained Livengood. The smaller confines of a round pen and lack of corners make it a safe space for longing, liberty work, establishing trust, and desensitizing to new and scary
Create a free account with TheHorse.com to view this content.
TheHorse.com is home to thousands of free articles about horse health care. In order to access some of our exclusive free content, you must be signed into TheHorse.com.
Start your free account today!
Already have an account?
and continue reading.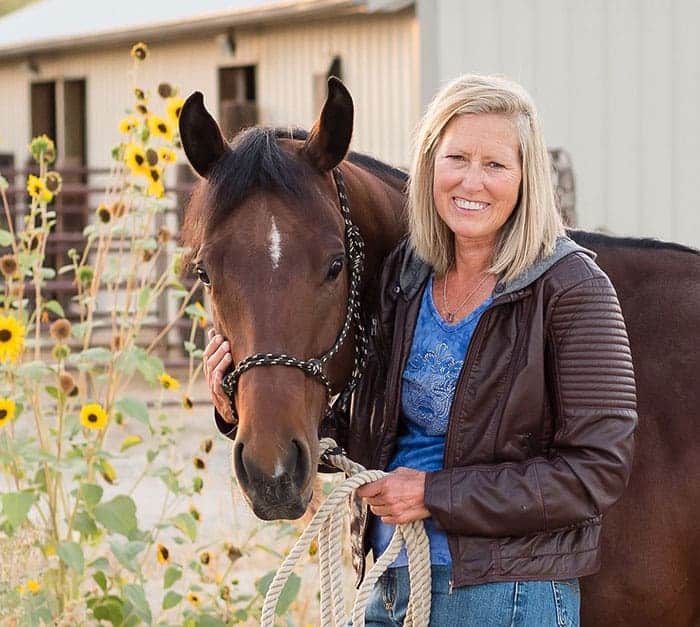 Alayne Blickle, a lifelong equestrian and ranch riding competitor, is the creator/director of Horses for Clean Water, an award-winning, internationally acclaimed environmental education program for horse owners. Well-known for her enthusiastic, down-to-earth approach, Blickle is an educator and photojournalist who has worked with horse and livestock owners since 1990 teaching manure composting, pasture management, mud and dust control, water conservation, chemical use reduction, firewise, and wildlife enhancement. She teaches and travels North America and writes for horse publications. Blickle and her husband raise and train their mustangs and quarter horses at their eco-sensitive guest ranch, Sweet Pepper Ranch, in sunny Nampa, Idaho.
Stay on top of the most recent Horse Health news with
FREE weekly newsletters from TheHorse.com