Ciclesonide Offers Help for Horses With Severe Asthma
Scientists looked at the drug's safety, efficacy, and ease of use under natural conditions.
The
inhaled corticosteroid ciclesonide has received attention
as a new and promising medication for managing horses with severe equine asthma. Until recently, however, scientists had not tested its safety and efficacy under natural conditions. During the
2020 American Association of Equine Practitioner's Annual Convention
, held virtually,  Scott Pirie, BVM&S, PhD, Dipl. ECEIM, MRCVS, a professor at the University of Edinburgh's Royal (Dick) School of Veterinary Studies, presented a study in which he and his colleagues did just that.
"Ciclesonide is a pro-drug (a biologically inactive compound which can be metabolized in the body to produce a drug) that, after being administered via the Soft Mist unit, is converted to the active drug des-ciclesonide in the lining of the horse's airway," Pirie explained. "That drug then stimulates the production of anti-inflammatory mediators while inhibiting pro-inflammatory mediators."
Soft Mist technology is an aerosol delivery method commonly used in humans that's new to horses. The Soft Mist unit has a nozzle that fits inside the horse's nasal passage. The owner squeezes the handle, which releases a low velocity spray, generated via the collision of two jets of ciclesonide in a vehicle (carrier). This technology differs from metered-dose inhalers that generate a high-velocity jet of medication propellant that necessitates the use of a spacer device through which the horse breathes.
For the study, researchers recruited 224 client-owned horses diagnosed with naturally occurring severe equine asthma from 24 sites in three countries. Half were placed in a treatment group receiving ciclesonide via Boehringer Ingelheim's Aservo EquiHaler using the Soft Mist technology, and half served as controls receiving a placebo dose through the EquiHaler.
On Day 0 of the study, the team assessed all horses to ensure acceptance of the Soft Mist unit and to assign a "weighted clinical score" as a measure of asthma severity. The weighted clinical score (WCS) assessed:
Respiratory rate;
Nasal discharge and flaring;
Abdominal lift;
Tracheal and bronchiole sounds, including crackles and wheezes; and
Cough.
On Days 1-5 of the study, horses received eight "actuations"  twice daily. On Days 6-10 horses received 12 actuations once daily.
In total, data from 223 horses were available for the team to assess safety, and data from 220 horses to assess efficacy.
"In terms of safety, only 11 adverse events were identified in five horses in the ciclesonide group," said Pirie. This was not significantly different than the 13 adverse events identified in eight horses in the placebo group."
Next, the team determined efficacy, defined as a ≥30% reduction in WCS between Day 0 and Day 10. In the ciclesonide group 73.4% of the horses showed a ≥30% improvement in WCS, a responder rate significantly greater than the 43.2% recorded in the placebo group.
"Why the placebo group showed such a marked improvement in WCS was unclear but could be due to fluctuations in airborne dust exposure," said Pirie. "Remember this study was conducted under natural conditions."
In addition to the greater responder rate (i.e., the ≥30% improvement in WCS), the magnitude of improvement in WCS was significantly greater in the treatment group. Specifically, horses treated with ciclesonide had a WCS improvement of 7.2 points whereas placebo horses only experienced a 3.8-point improvement. Further, horses with severe equine asthma were rated as only having mild equine asthma after ciclesonide treatment.
"Finally, 95% of horses accepted the Soft Mist device and 92% of the owners were compliant with the treatment regime, making ciclesonide safe, effective, and well-accepted by owners and horses alike," said Pirie. ?He also noted that it was effective in improving quality of life in severely asthmatic horses.?
Pirie, an independent consultant for BI, was primarily involved in the review and presentation of the data and had only a limited role in study design and execution. Also, his co-authors are employees of Boehringer Ingelheim Vetmedica GmbH, Boehringer Ingelheim Pharma GmbH & Co KG, and one is the co-inventor on a patent regarding the use of ciclesonide in horses.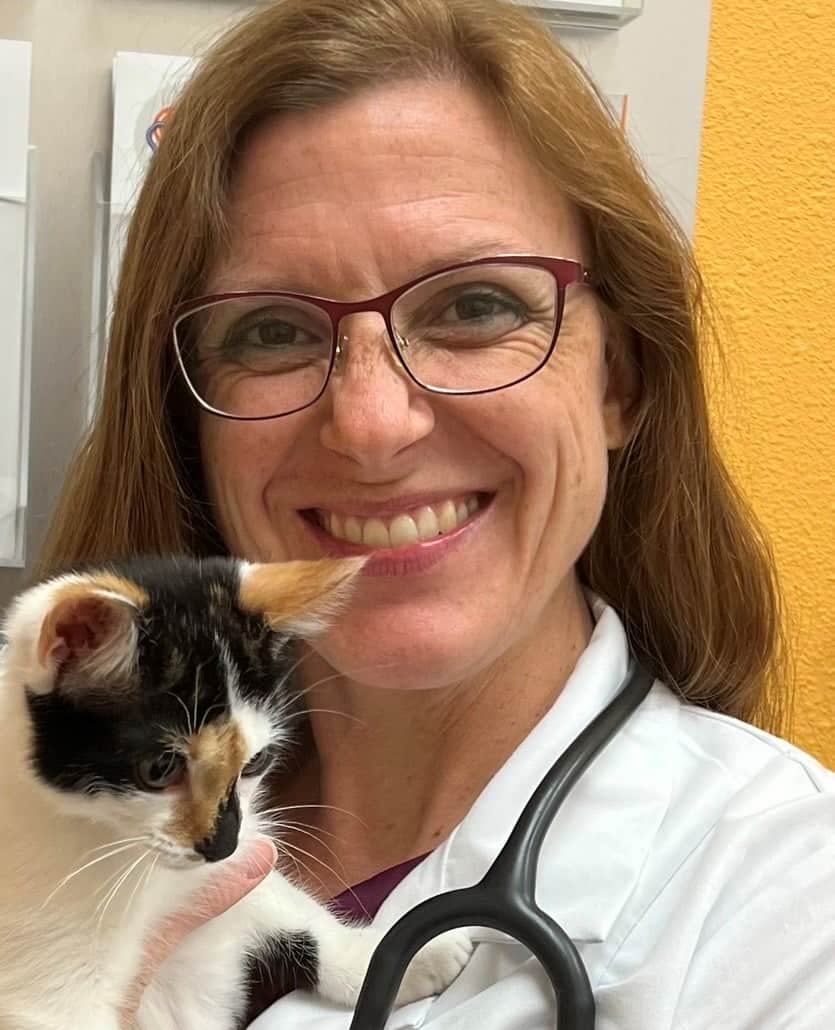 Stacey Oke, MSc, DVM, is a practicing veterinarian and freelance medical writer and editor. She is interested in both large and small animals, as well as complementary and alternative medicine. Since 2005, she's worked as a research consultant for nutritional supplement companies, assisted physicians and veterinarians in publishing research articles and textbooks, and written for a number of educational magazines and websites.
Stay on top of the most recent Horse Health news with
FREE weekly newsletters from TheHorse.com