Study: Therapeutic Shoes Might Impair Circulation in Horses' Feet
Researchers reported thermography showed lower temperatures in the heels and toes of horses wearing egg bar shoes or wedge pads; the findings remain inconclusive.
Hooves equipped with therapeutic shoes such as egg bars and wedges are somewhat cooler than they are without shoes, which could potentially suggest circulation issues.
Thermography readings have revealed slightly lower temperatures in the hoof walls and soles of horses wearing shoes to help treat podotrochlosis (aka navicular syndrome or disease) and tendinopathies (tendon injuries). While this might indicate such shoes can reduce blood flow in the foot, the findings remain inconclusive, said Marta Mieszkowska, PhD, of the Department of Surgery and Radiology and the associated clinic at the University of Warmia and Mazury, in Olsztyn, Poland.
Investigating Whether Shod Horses Get Cold Feet
Mieszkowska had seen amateur thermography photos of horses' hooves with and without shoes and had heard stories that shod feet were "extremely cold" to the touch, she said. However, she had never noticed shod feet being cold. So she decided to investigate hoof temperatures using thermography.
Mieszkowska and her colleagues took thermographic images of the hooves of 16 horses diagnosed with either podotrochlosis or deep digital flexor tendon (DDFT) injury in a single front foot, once barefoot and once after wearing therapeutic egg bar or wedge shoes on both front feet for a month. The team focused only on the healthy front hoof to avoid any temperature changes related to disease processes. They performed the study indoors with a relatively constant and controlled ambient environment, she said.
The researchers found that when horses wore egg bar shoes, the palmar surfaces (heel areas) had a statistically significant drop in minimum temperature compared to when they were barefoot, she said.
The horses wearing wedge pads experienced slight minimum temperature drops in the distal and palmar part of the hoof.
As a veterinarian, "I do not reject the use of shoes in orthopedic disorders," she said. "But I follow the topic, and I have come across theories pointing to limited circulation in shod hooves. These haven't been supported in scientific publications, and our study did not show significant changes in hoof temperature after shoeing."
That could be, in part, related to the hoof shape in her study population, she added. Her team only accepted study horses with correctly balanced hoof capsules. "In our experience—and this is supported by Doppler tests—an incorrectly shaped hoof capsule itself can generate significant changes in blood supply and be the cause of increased vascular resistance."
Further research could help determine how different kinds of shoes affect the temperature—and potentially blood flow—in horses' feet, said Mieszkowska. In the meantime owners, veterinarians, and farriers need to weigh the benefits and risks of choosing to shoe their horses.
"Of course, there are situations when shoeing a horse turns out to be the best option," she said, adding that a balanced trim prior to applying shoes is crucial.
The study, "The Effect of Horse Shoeing with Egg Bar Shoes and Shoes with Wedge Pads on the Results of Thermal Imaging of the Equine Distal Limb," was published in the journal Animals in 2021.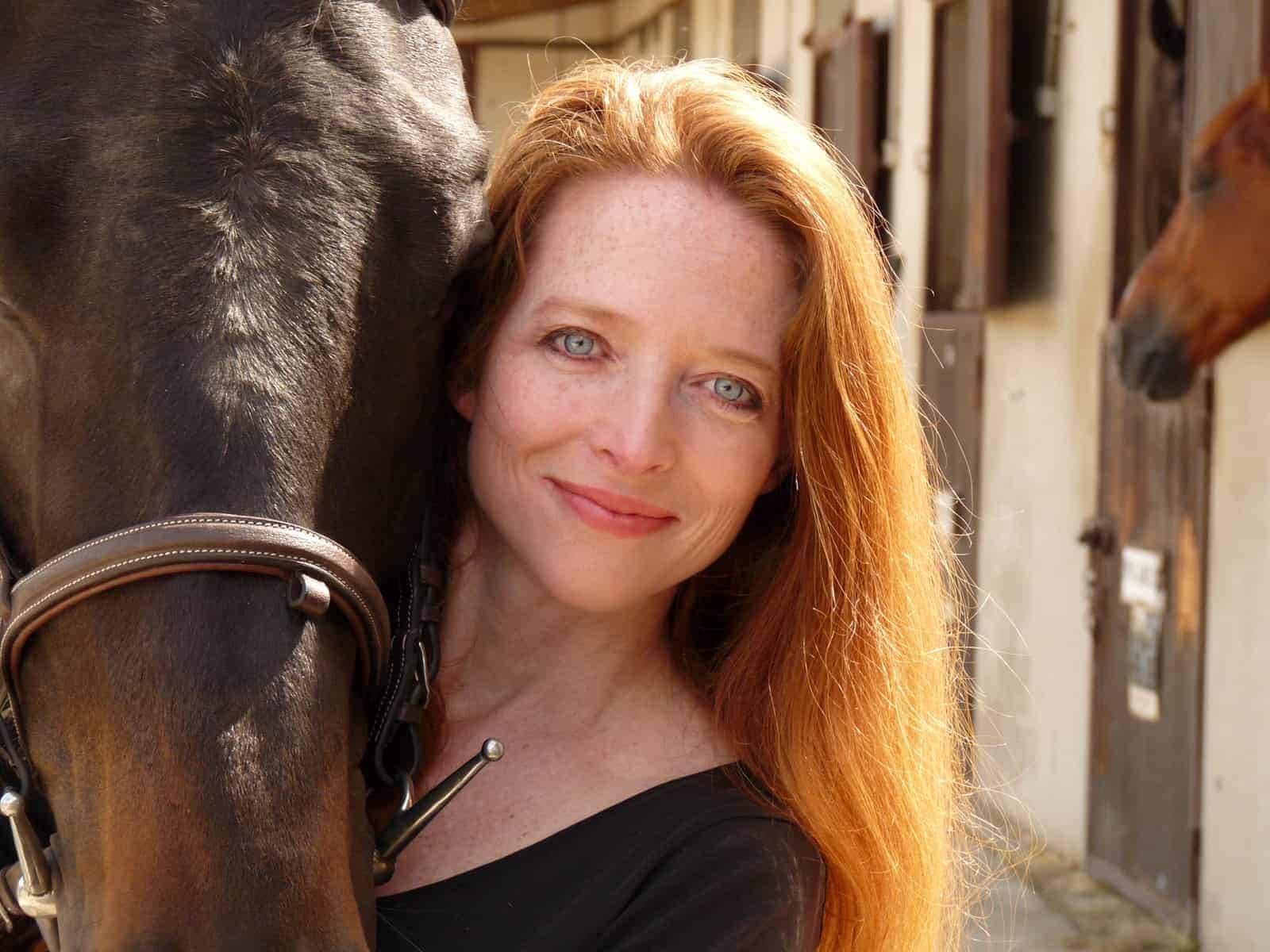 Passionate about horses and science from the time she was riding her first Shetland Pony in Texas, Christa Lesté-Lasserre writes about scientific research that contributes to a better understanding of all equids. After undergrad studies in science, journalism, and literature, she received a master's degree in creative writing. Now based in France, she aims to present the most fascinating aspect of equine science: the story it creates. Follow Lesté-Lasserre on Twitter
@christalestelas
.
Stay on top of the most recent Horse Health news with
FREE weekly newsletters from TheHorse.com