Healthy Show Horses Can Shed Respiratory Pathogens
After testing horses during a 2022 EHV-1 outbreak, researchers found even those showing no signs shed common respiratory pathogens.
Seemingly healthy show horses harbor equine viruses and bacteria—in particular, equine herpesvirus type 1 (EHV-1)—and likely contribute to disease spread during active outbreaks, recent study results have confirmed.
Because the number of positive polymerase chain reaction (PCR) tests decreases significantly during an outbreak, though, current quarantine and testing protocols appear to be effective in reducing the risk of disease spread at competitions, said Nicola Pusterla, DVM, Dipl. ACVIM, professor of medicine and epidemiology at the University of California, Davis.
"With the strategy of stopping showing for a month and monitoring horses involved in a large outbreak of EHV-1, we didn't see any additional spread associated with this population," Pusterla said. "Only horses with a negative EHV-1 test went back to show. So we eliminated the silent shedders, at least for the next show. To make a long story short, the strategy worked."
Monitoring Horses During 2022 EHV-1 Outbreak
An early 2022 epidemic of EHV-1, which started at the Desert International Horse Park (DIHP) in Thermal, California, resulted in 105 cases of fever and respiratory signs and 11 cases of equine herpesvirus myeloencephalopathy (EHM), the neurologic form of EHV-1. The outbreak, which was detected during a competition, affected premises in 10 counties.
All the affected farms underwent a 28-day quarantine as required by the United States Equestrian Federation (USEF).
Over the next 33 days, Pusterla and his fellow researchers took 639 nasal swabs from 484 clinically healthy show horses that were under quarantine due to the outbreak. They used these samples in quantitative PCR tests for several common respiratory pathogens, including equine influenza virus (EIV), equine herpesvirus types 1, 2 (EHV-2), 4 (EHV-4), and 5 (EHV-5), equine rhinitis A virus (ERAV), equine rhinitis B virus (ERBV), Streptococcus equi subspecies equi (S. equi, which causes strangles), and Streptococcus equi subspecies zooepidemicus (S. zooepidemicus).
At the time of sampling, 406 horses were in California and the others were out of state, including 45 horses in Washington, 19 in Nevada, 13 in Arizona, and one in Oregon.
Of these apparently healthy horses, Pusterla said 21 tested positive for EHV-1 in qPCR tests. In addition, 16 horses were positive for S. equi, nine for EHV-4, eight for ERBV, and four for EIV.
The greatest number of positive results occurred in the third week after quarantine began, with nearly 18% of horses testing positive for at least one equine respiratory pathogen, Pusterla said. By Week 5, that figure had dropped to 8.8%.
"During an outbreak, one can expect an initial steady increase of respiratory pathogen detection before there's a decrease," he said. "So that means that some of these healthy-looking horses coming back home were spreading respiratory pathogens to other horses.
"I'm not worried about the horse that's sick; that horse is a red flag," he continued. "I'm worried about the 99.9% of healthy performance horses, because I don't know what their shedding status is."
Among less commonly cited pathogens, the researchers found EHV-5 in 183 of the horses, EHV-2 in 180, and S. zooepidemicus in 176. But their presence remained relatively constant throughout the quarantine period, suggesting they were unaffected by the outbreak conditions, he explained.
The Importance of Vaccination and Biosecurity
Subclinical shedding of EIV in particular suggests vaccination protocols are beneficial, as the horses appear to be exposed to the virus without becoming sick, said Pusterla.
However, the finding also highlights the importance of practicing good biosecurity, especially when bringing horses home from an event, he said.
"These are high-risk horses, meaning they're at high risk of developing respiratory disease compared to, say, a backyard horse that will never leave the premises," Pusterla told The Horse.
"High-risk horses are stressed; they move around; they get shown," he said. "They go to places where there are too many horses in too little space. There's not enough biosecurity, and there's generally little daily monitoring. And now we know that these horses shed highly contagious viruses. We need to be paying more attention to monitoring horses and applying sustainable biosecurity protocols that reduce the risk of direct or indirect transmission."
The article, "Frequency of Detection of Respiratory Pathogens in Clinically Healthy Show Horses Following a Multi-County Outbreak of Equine Herpesvirus-1 Myeloencephalopathy in California," was published in the journal Pathogens in October.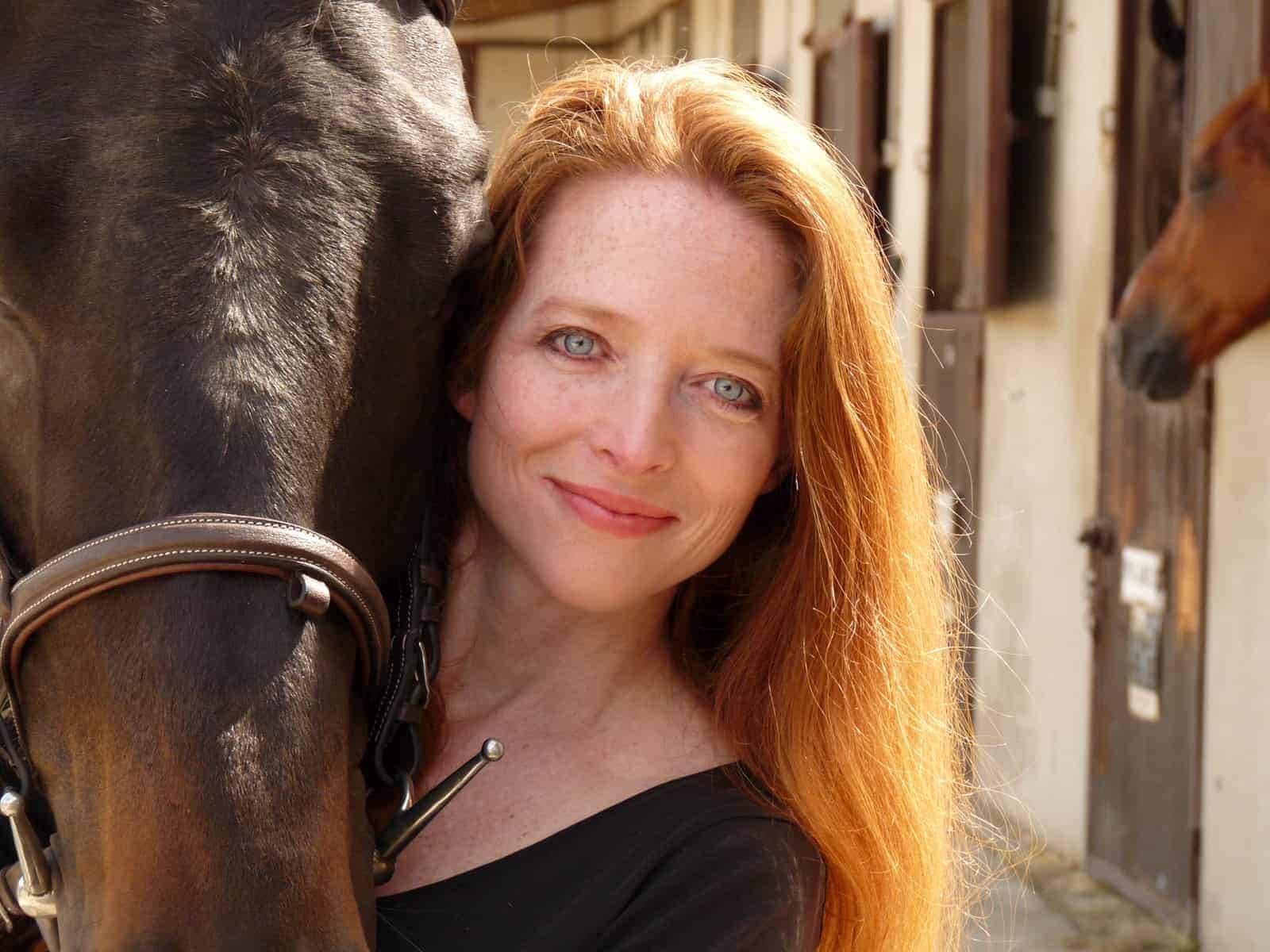 Passionate about horses and science from the time she was riding her first Shetland Pony in Texas, Christa Lesté-Lasserre writes about scientific research that contributes to a better understanding of all equids. After undergrad studies in science, journalism, and literature, she received a master's degree in creative writing. Now based in France, she aims to present the most fascinating aspect of equine science: the story it creates. Follow Lesté-Lasserre on Twitter
@christalestelas
.
Stay on top of the most recent Horse Health news with
FREE weekly newsletters from TheHorse.com