Opportunities in Equine Practice Seminar Returns to Inspire Future Horse Vets
The OEPS was created to inform graduating veterinary students about equine practice and encourage them to become horse doctors.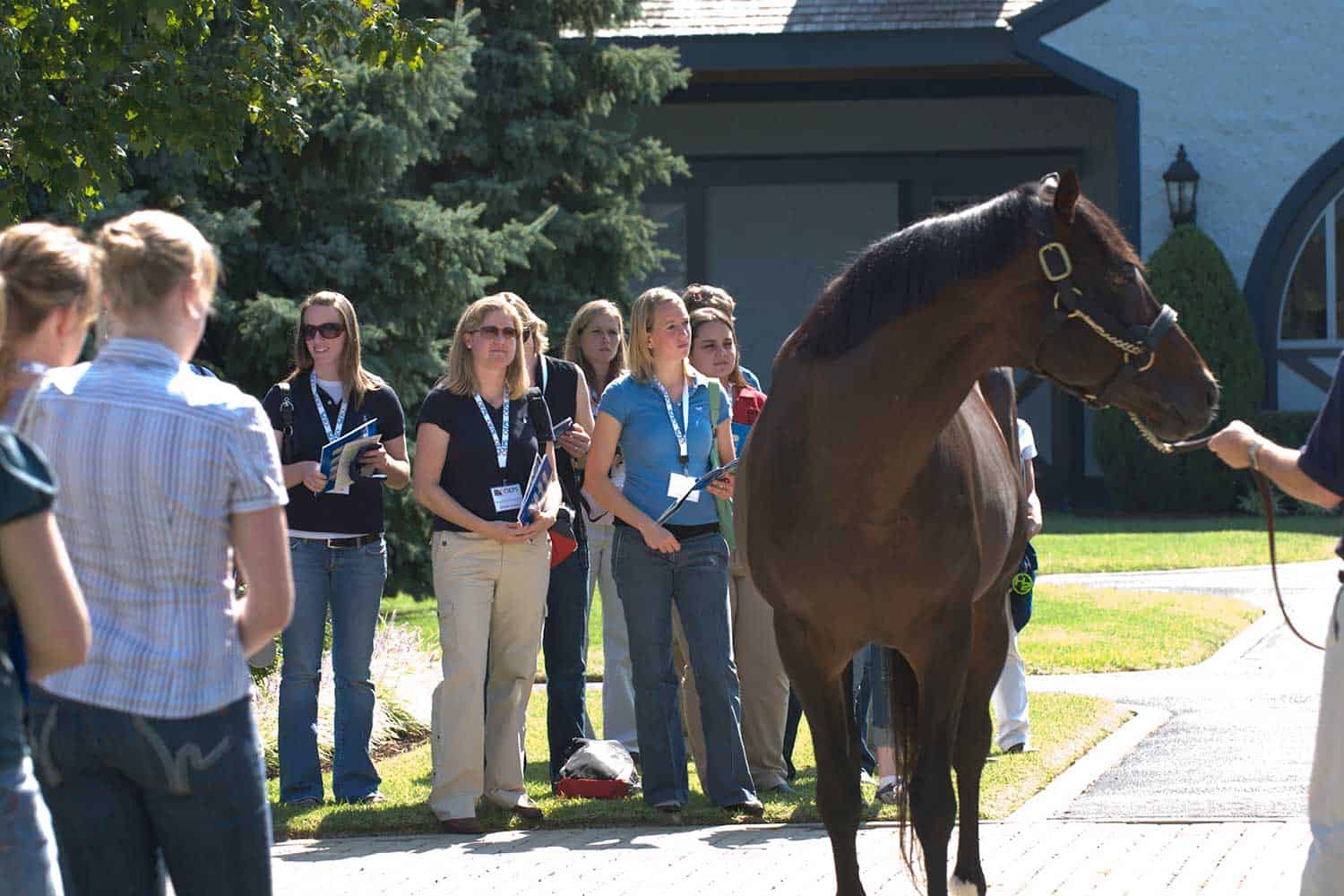 After a 10-year hiatus, the Opportunities in Equine Practice Seminar (OEPS) will relaunch this year to help address
the emerging crisis
of the diminishing number of graduating veterinary students entering equine practice. The professional forum, created to encourage students to enter equine practice, will be held Sept. 1-3 at the Embassy Suites Hotel in Lexington, Kentucky.
The seminar hosts third-year veterinary students (Class of 2025) with practitioners from around the country on hand to present their experiences in various disciplines, from general and mixed practice to board specialties, providing an introductory view of all aspects of equine practice, from the large hospital setting to the solo practitioner, at nominal or no expense to the student. The event is the result of the cooperative efforts of equine practitioners from across North America, with additional financial support from industry sponsors and the American Association of Equine Practitioners (AAEP).
The estimated 200 attendees will be able to engage in interactive discussions with equine practitioners and industry partners, tour equine hospitals, local horse farms, and the Keeneland racetrack, and participate in hands-on workshops.
More than 3,900 students have attended OEPS since its inception in 2003. The seminar format offers practice and financial management information for the veterinary student and opportunities for practitioners to establish long-term mentoring relationships with veterinary students attending.
"We are thrilled to announce the return of OEPS and welcome veterinary students, equine practitioners, and industry partners to join us for an amazing educational and networking opportunity," said Craig Lesser, CF, DVM, lead organizer of OEPS. "With dwindling numbers of students pursuing careers in equine practice, we aim to inspire and equip students with knowledge about the vast opportunities within equine practice that make our careers uniquely gratifying."
In addition to the informational program, OEPS 2023 will offer an exhibition hall where attendees can interact with equine practices, industry-leading companies, and social events to foster networking between students and OEPS supporters.
Equine veterinary practices and individuals seeking to positively influence hundreds of veterinary students to consider equine practice and cultivate relationships leading to future interns, associates, and colleagues, can learn more about how to support this effort at oeps.com, or by contacting LaTonna Wilson via email or at 859/233-0371 for more details.


Stay on top of the most recent Horse Health news with
FREE weekly newsletters from TheHorse.com