Wearable Pneumatic Compression Device Improves Lymphatic Flow in Horses
Researchers have found that these full-leg garments significantly increase lymphatic flow, which could be useful for recovery in horses.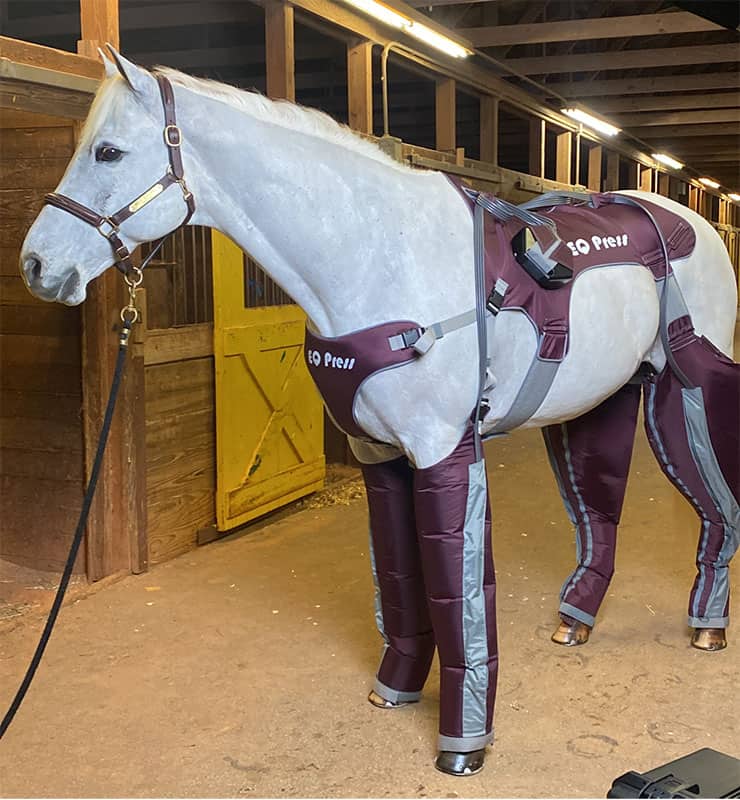 Researchers have reported a new compression device that uses pneumatics to massage horses' legs is showing promise as a valuable tool in managing equine lymphedema.
The full-leg garments inflate and deflate from bottom to top at preset pressures, creating a ripple effect of compression upward. This enhances lymphatic flow, which could help relieve horses' discomfort and swelling associated with chronic progressive lymphedema, lymphangitis, cellulitis, or other issues affecting their lymphatic system, said Drew W. Koch, DVM, MS, Dipl. ACVS, a PhD candidate at North Carolina State University, in Raleigh.
" is unique in that it is self-contained on the horse, and the horses seem to truly enjoy it!" Koch said. "It is also now one of the few devices that has scientific evidence of efficacy."
Lymphedema in both horses and humans requires time- and -labor-intensive treatment involving carefully designed massage techniques to help promote lymph drainage, followed by specific bandaging techniques, skin care, and custom exercise programs, Koch said. But even then, improvements are not always significant and they're often short-lived.
Inspired by the positive results seen in human lymphedema patients using pneumatic compression garments, Koch and his fellow researchers decided to test similar garments recently adapted for horses. The commercially available device consists of full limb garments, which connect to a saddle pad that holds the battery-powered pumps responsible for filling the garments with air.
To investigate lymphatic flow, Koch injected the forelimbs of six healthy horses with a radiopharmaceutical scan agent called Tc-99 sulfur colloid, which scientists can trace as it moves through the lymph system in the legs, using a scanning technique known as lymphoscintigraphy. The three mares and three geldings—all Thoroughbreds—used in the study ranged in age from 9 to 20 years old and had no history of lymphatic issues, he said.
Immediately after the injections, the team either placed the device on the horses with the forelimb garments set at a pressure of 60 mm Hg or left their legs bare. All six horses underwent the same procedures, with and without the forelimb garments, at least two weeks apart to act as their own controls for the experiment.
In both conditions the researchers scanned the horses' forelimb lymphatic systems multiple times in the hour following the injection.
The researchers found that when the horses were wearing the pneumatic compression forelimb garments, their lymphatic flow was significantly faster, as revealed by the time it took for the sulfur colloid agent to reach the lymph node at the top of the leg. Only one control horse had uptake in this lymph node, whereas all horses wearing the garments experienced uptake there.
Given the benefits already seen in human medicine, the results were "exciting"—but not especially surprising, Koch said. "We were pretty confident that the pneumatic compression delivered by would be able to enhance lymphatic flow," he told The Horse. "However, it's always nice when the data supports that."
While the team only tested the forelimbs, the results would likely be similar on the hind limbs using specially designed hind-limb garments that reach all the way to the stifle, Koch added. A few early clinical cases are already showing benefits in the hind limbs, he explained.
Plus, improving lymphatic flow in horses' limbs might provide additional benefits beyond just helping relieve lymphedema, said Koch.
"In general, improved lymphatic health is beneficial to the immune system," he said. "We are definitely interested in exploring if pneumatic compression … could be valuable for athletic recovery as well."
Human athletes, for example, already use pneumatic compression to improve recovery after exercise. "We think it could be useful for the same reason in horses," Koch said.
The research study, "Pneumatic compression therapy using the EQ Press accelerates lymphatic flow in healthy equine forelimbs as determined by lymphoscintigraphy," was published in the American Veterinary Medical Association Journal in April 2023. https://avmajournals.avma.org/view/journals/ajvr/84/4/ajvr.22.12.0214.xml
Editor's note: In the study acknowledgements the researchers noted that co-author Lauren V. Schnabel, DVM, PhD, DACVS, DACVSMR, is a cofounder and chief medical officer of Vetletics Inc., which supplied the EQ Press for this study.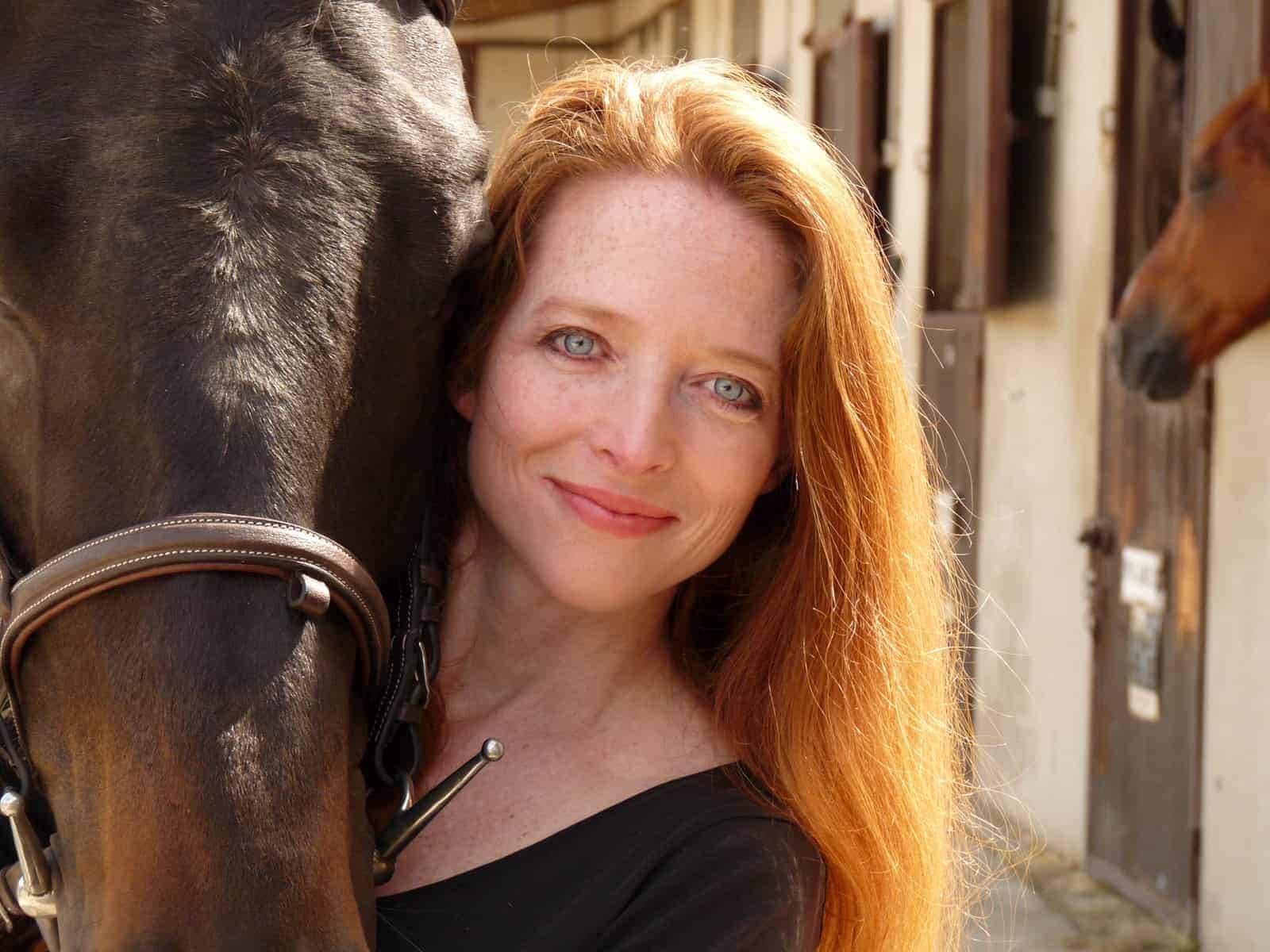 Passionate about horses and science from the time she was riding her first Shetland Pony in Texas, Christa Lesté-Lasserre writes about scientific research that contributes to a better understanding of all equids. After undergrad studies in science, journalism, and literature, she received a master's degree in creative writing. Now based in France, she aims to present the most fascinating aspect of equine science: the story it creates. Follow Lesté-Lasserre on Twitter
@christalestelas
.
Stay on top of the most recent Horse Health news with
FREE weekly newsletters from TheHorse.com