Treating EMS Horses With Allergies
Dr. Susan White describes options for treating laminitis-prone EMS horses that also suffer from allergies.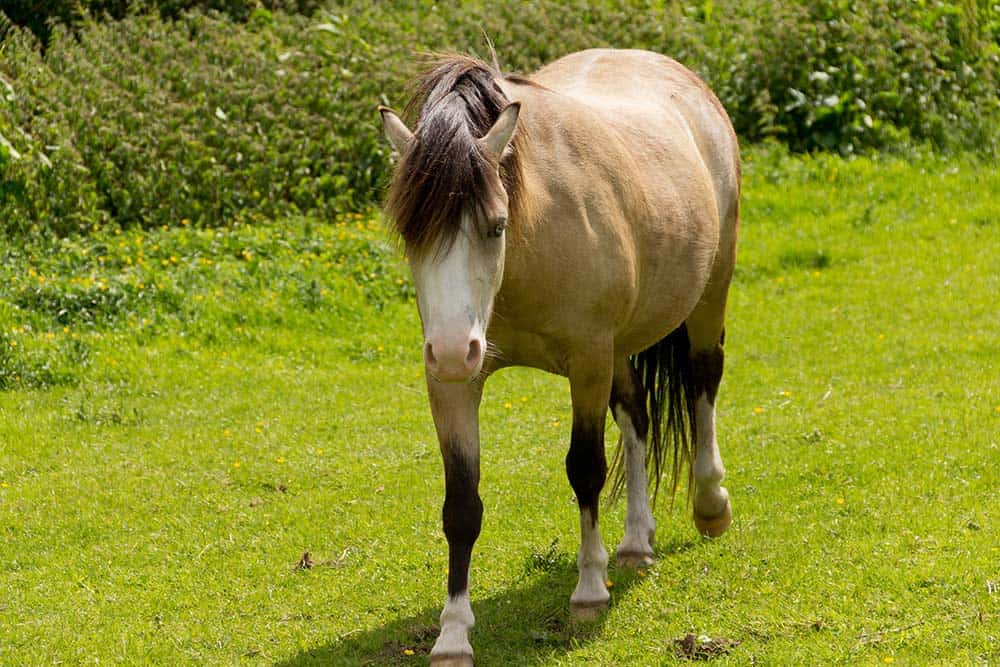 Veterinarians and owners must be cautious when treating allergic reactions in horses with EMS because certain medications such as corticosteroids might cause a laminitic episode depending on the individual horse's tolerance threshold. Dr. Susan White of the University of Georgia explains the importance of working closely with your veterinarian when managing a horse with EMS and allergies, and describes treatment options that might be used in this excerpt from our Ask TheHorse Live podcast episode, "Managing the Itchy Horse." 
About the Expert:
Susan L. White
Susan L. White, DVM, MS, Dipl. ACVIM, is the Josiah Meigs Distinguished Professor, Emeritus of Large Animal Medicine at University of Georgia's College of Veterinary Medicine. White has a long-standing interest in equine dermatology, lectures on the topic extensively nationally and internationally, and maintains an equine dermatology consulting service.
Haylie Kerstetter, Digital Editor, holds a degree in equine studies with a concentration in communications and a minor in social media marketing. She is a Pennsylvania native and, as a horse owner herself, has a passion for helping owners provide the best care for their horses. When she is not writing or in the barn, she is spending time with her dog, Clementine.
Stay on top of the most recent Horse Health news with
FREE weekly newsletters from TheHorse.com