Parasite Control for Young Horses
Parasitologists paint a realistic picture of what roundworm-related diseases in foals look like in this article from the Summer 2023 issue of The Horse.
Parasitologists paint a realistic picture of what roundworm-related diseases in foals look like
Many of us have heard a horror story or two about the dangers of roundworms (Parascaris spp, ascarids) in young horses. Some of us might have even seen the pictures of an anesthetized foal's intestine cut open during surgery to reveal the spaghettilike worms spilling out onto a blue surgical drape. But if you trust statistics, odds are you haven't witnessed problems related to Parascaris firsthand. Even if you think those small, potbellied foals with dull coats and runny noses must be victims of roundworms, parasitologists will disagree.
"In general, parasitic disease is a rare and exceptional event in well-managed horses and foals," says Martin K. Nielsen, DVM, DVSc, PhD, Dipl. ACVM, EVPC, a professor of parasitology and the Schlaikjer professor in equine infectious disease at the University of Kentucky's Maxwell H. Gluck Equine Research Center, in Lexington.
Nielsen makes this observation from not only years of his own experience but also research conducted around the globe. In one of his many recently published studies, he reported that foals dewormed at only 2 and 5 months of age had no measurable negative health consequences (e.g., no difference in average daily weight gain, no incidents of colic) compared to foals dewormed more aggressively.
"By more aggressive we mean deworming every two months and rotation between dewormers," Nielsen ­clarifies.
While Nielsen assures us roundworm impactions are uncommon, he does not endorse declaring parasitism in foals a nonissue.
"Even though roundworm-related disease is rare, it can happen. And when it happens, it can be serious and life-threatening," he explains. "Any impaction in the small intestine is a more serious event than our usual large intestinal impaction. Small intestinal impactions are much more painful and difficult to resolve medically. Surgery is often required."
In this article Nielsen relays the life cycle of the equine roundworm, dispels myths associated with Parascaris-related diseases, and describes effective control
This story requires a subscription to The Horse magazine.
Current magazine subscribers can click here to and continue reading.
Subscribe now and gain unlimited access to premium content.
Subscribe Now
We at The Horse work to provide you with the latest and most reliable news and information on equine health, care, management, and welfare through our magazine and TheHorse.com. Our explanatory journalism provides an understandable resource on important and sometimes complex health issues. Your subscription will help The Horse continue to offer this vital resource to horse owners of all breeds, disciplines, and experience levels.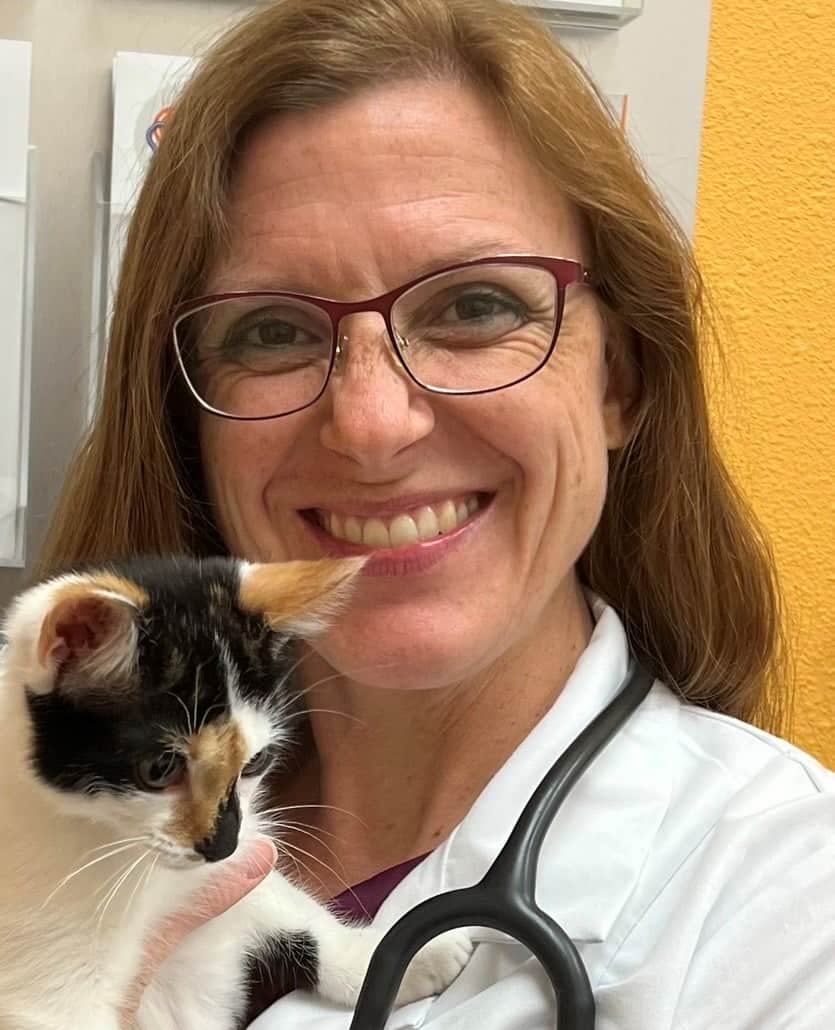 Stacey Oke, MSc, DVM, is a practicing veterinarian and freelance medical writer and editor. She is interested in both large and small animals, as well as complementary and alternative medicine. Since 2005, she's worked as a research consultant for nutritional supplement companies, assisted physicians and veterinarians in publishing research articles and textbooks, and written for a number of educational magazines and websites.
Stay on top of the most recent Horse Health news with
FREE weekly newsletters from TheHorse.com