Identifying Laminitic Changes with MRI
MRI might offer evidence of laminitic changes in a horse's hoof before the disease is otherwise identified.
Magnetic resonance imaging (MRI) might offer evidence of laminitic changes in a horse's hoof before the disease is otherwise identified. Equine radiologist and consultant Alexia McKnight, DVM, Dipl. ACVR, of McKnight Insight, in Chadds Ford, Pa., shared her anecdotal experience identifying laminitic changes via MRI during her presentation "Equine MRI Basics–What a Horse Owner Needs to Know" at the 2012 International Equine Conference on Laminitis and Diseases of the Equine Foot, held Nov. 2-3 in Monterey, Calif.
"Always expect the unexpected when you're doing MRI," McKnight said, adding that most of what we know about laminitis and MRI is through investigative research on a few clinical cases and from lameness cases not initially associated with the disease.
MRI has proven itself as the "gold standard" for diagnosing neurologic and musculoskeletal issues in people, McKnight told the group of horse owners and practitioners. In equine medicine, she explained, MRI has also gained popularity and become more accessible over the past 15 years. With greater availability, dedicated equine MRI systems, and improved MRI unit design (i.e., more open designs and standing MRI options for horses), veterinarians now use this technology frequently to investigate lower-limb lamenesses as well as the head (including the brain and sinuses).
An MRI study results in highly detailed multiplane and multislice cross-sectional images. The body, both human and horse, is abundantly made of hydrogen atoms in water and fat that are constantly spinning within and between cells. Within the presence of the magnetic field, MRI works to polarize those hydrogen atoms during the imaging process, allowing anatomic information to be decoded, McKnight explained. Complex algorithms crunch the captured data into two-dimensional images that show structures and defects often indiscernible with other diagnostic imaging modalities such as radiography (X ray), ultrasound, and computed tomography (CT)
Create a free account with TheHorse.com to view this content.
TheHorse.com is home to thousands of free articles about horse health care. In order to access some of our exclusive free content, you must be signed into TheHorse.com.
Start your free account today!
Already have an account?
and continue reading.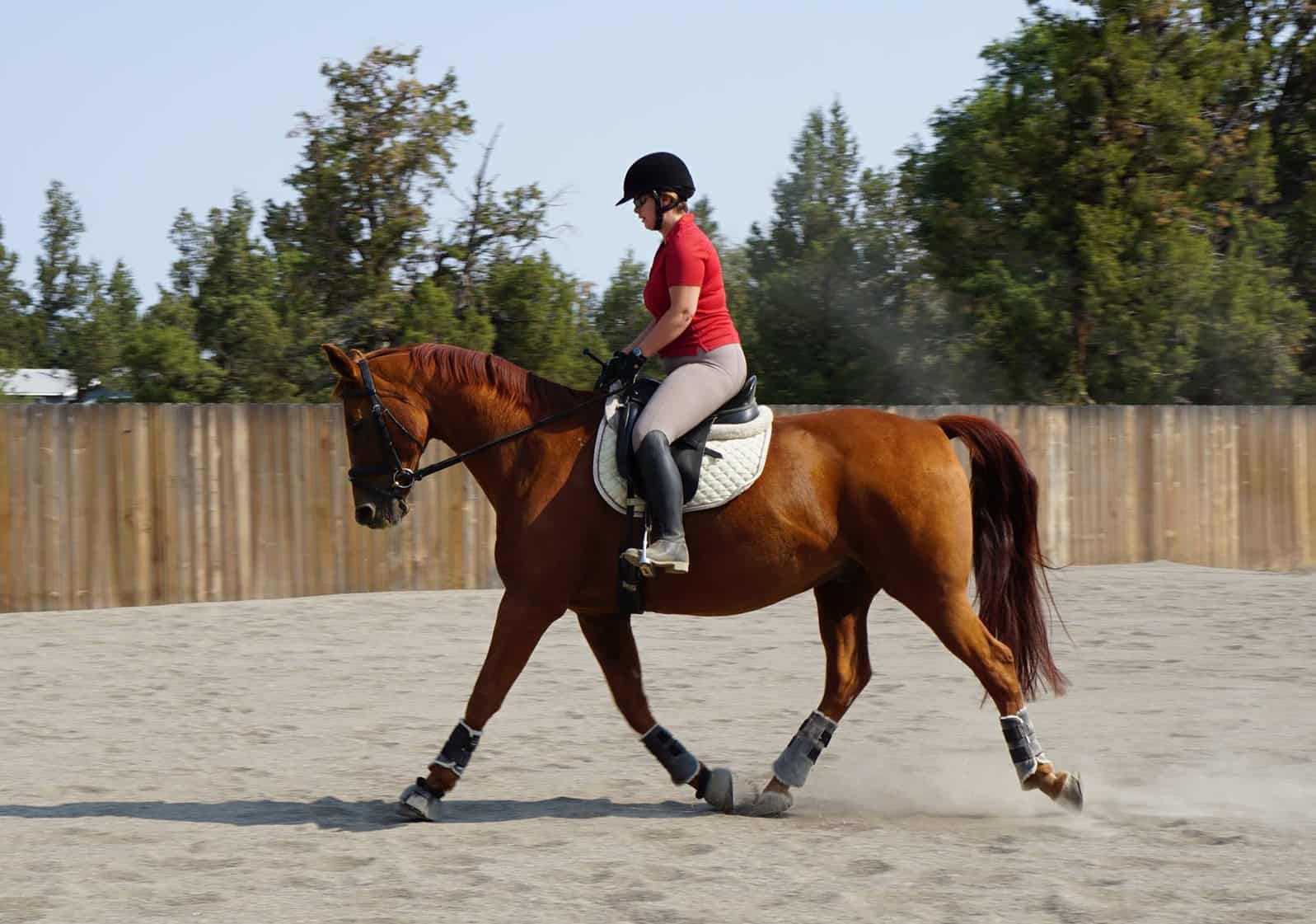 Michelle Anderson is the former digital managing editor at The Horse. A lifelong horse owner, Anderson competes in dressage and enjoys trail riding. She's a Washington State University graduate and holds a bachelor's degree in communications with a minor in business administration and extensive coursework in animal sciences. She has worked in equine publishing since 1998. She currently lives with her husband on a small horse property in Central Oregon.
Stay on top of the most recent Horse Health news with
FREE weekly newsletters from TheHorse.com