Does Spirulina Benefit Horses With EMS?
Compared to a control diet, Spirulina supplementation led to significant weight loss and reduced fasting insulin levels, researchers found.
Researchers know that equine metabolic syndrome (EMS) is a growing—and dangerous—problem facing horses and ponies. As such, they're working continually to find solutions to help lower affected equids' risk of developing side effects such as obesity and laminitis.
Research studies have revealed that EMS might be linked to intestinal inflammation. So, a team of researchers in Poland recently tested whether blue-green algae (Spirulina platensis)—known for its anti-inflammatory effects—could help horses with EMS.
In a two-party study, the team investigated the in vitro (in the laboratory) application of a Spirulina extract on adipose (fat)-derived mesenchymal cells (ASCs), found in fatty tissue, and intestinal epithelial cells (IECs, the first-line cells exposed to dietary compounds) from EMS horses. The researchers also performed an in vivo (in the live horse) experiment to determine how Spirulina supplementation impacts insulin resistance in EMS horses.
"The antioxidative effect of Spirulina seems to play a fundamental role in the insulin sensitivity process," noted Krzysztof Marycz, PhD, DSc, head of the Wroclaw University of Environmental and Life Sciences Department of Experimental
Create a free account with TheHorse.com to view this content.
TheHorse.com is home to thousands of free articles about horse health care. In order to access some of our exclusive free content, you must be signed into TheHorse.com.
Start your free account today!
Already have an account?
and continue reading.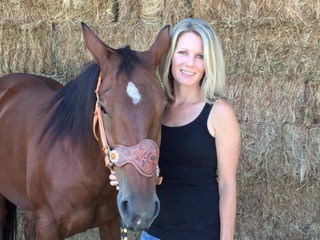 Casie Bazay is a freelance and young adult writer, as well as a certified equine acupressure practitioner. She also hosts a blog, The Naturally Healthy Horse. Once an avid barrel racer, she now enjoys giving back to the horses who have given her so much.
Stay on top of the most recent Horse Health news with
FREE weekly newsletters from TheHorse.com