Protecting Horse Properties Against Wildfire
Identify and reduce fire risk on your property, and have a firewise emergency evacuation plan in place for your horses.
W
ildfire, an uncontrolled blaze, can quickly reduce a beautiful horse property to smoldering ashes. Farms surrounded by trees and forest or rangeland with grass and shrubs—referred to as wildland urban interface, or WUI—are at particular risk. Incidentally, many horse owners choose to live in these WUI areas because they provide ample pasture, trail access, and/or scenic views. But in a dry year, vegetation can quickly become fuel for wildfire; high temperatures, limited rainfall, strong winds, and lightning all create a very high risk for fires igniting. According to the National Interagency Fire Center's (NIFC) website, 60,000 to 80,000 wildfires occur in the United States each year, burning 3 to 10 million acres of land. In 11 Western states the amount of land burned annually has almost doubled over the past 100 years. 
Stephanie Johnson is a horse owner and the natural resource advisor for Valley County, located in the west central part of fire-prone Idaho. For the last several years Idaho has endured some of the nation's largest fires. Like much of the Western United States, fire is part of the natural system there. "We live in a fire adaptive ecosystem," explains Johnson. "That means it's not if a major fire is going to happen, it's when."
Among Johnson's various responsibilities is the role of firewise coordinator, meaning she manages all activities related to reducing fire risk and handling local fires on the area's private lands. This includes facilitating fire response groups, coordinating with landowners and communities that want to pursue a firewise certification, and overseeing hazardous fuel reduction on at-risk lands (e.g., removing brush and flammable vegetation).
"Horse owners are an underserved community," Johnson says. "There are a large number of horse owners housed in the WUI, and it's often up to them to figure out how to be better prepared (for wildfire) and manage their own evacuation. Horse owners need to make plans in advance, not just for evacuation but so they lower their (wildfire)
Create a free account with TheHorse.com to view this content.
TheHorse.com is home to thousands of free articles about horse health care. In order to access some of our exclusive free content, you must be signed into TheHorse.com.
Start your free account today!
Already have an account?
and continue reading.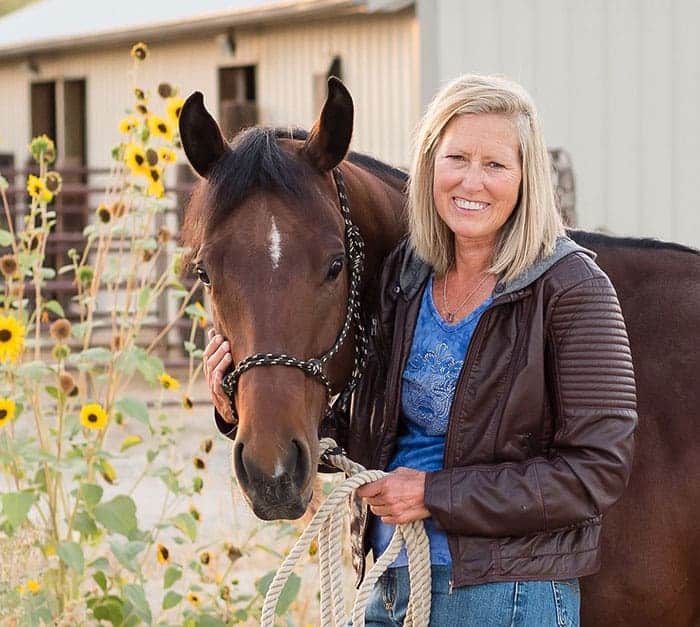 Alayne Blickle, a lifelong equestrian and ranch riding competitor, is the creator/director of Horses for Clean Water, an award-winning, internationally acclaimed environmental education program for horse owners. Well-known for her enthusiastic, down-to-earth approach, Blickle is an educator and photojournalist who has worked with horse and livestock owners since 1990 teaching manure composting, pasture management, mud and dust control, water conservation, chemical use reduction, firewise, and wildlife enhancement. She teaches and travels North America and writes for horse publications. Blickle and her husband raise and train their mustangs and quarter horses at their eco-sensitive guest ranch, Sweet Pepper Ranch, in sunny Nampa, Idaho.
Stay on top of the most recent Horse Health news with
FREE weekly newsletters from TheHorse.com