Summer is a great time to get out and enjoy your horse, but the season also comes with management challenges. As ambient temperatures rise, so does your horse's risk of overheating. Horse trailers can become sweltering, stalls stifling, and exercise dangerous.
During this hour, we'll answer your hot weather health questions about riding, bathing, hydration, and transportation. You'll also learn the signs of heat exhaustion and how to protect your horse.
Jeanette "Jay" Mero
DVM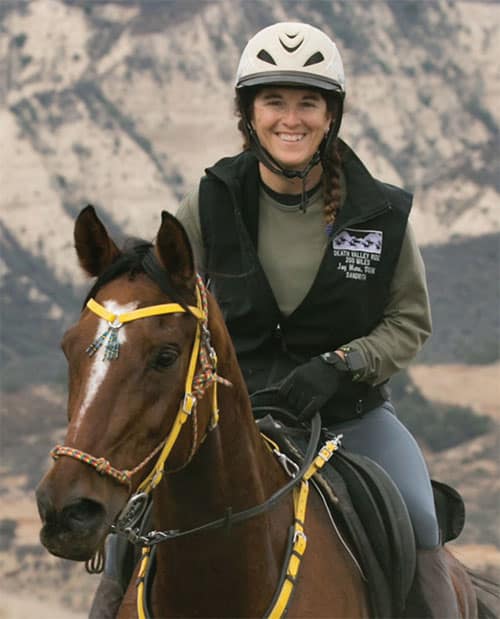 Jeanette "Jay" Mero, DVM, graduated from Cornell University's College of Veterinary Medicine in 1994 and then completed a large animal medicine and surgery internship at the Ontario Veterinary College at the University of Guelph. She spent 10 years in large animal practice in New York's Finger Lakes region. In 2005, she and her family moved to Mariposa, California, where she established Mariposa Equine Services, a solo ambulatory equine practice. She's been happily providing equine veterinary care in the foothills outside Yosemite National Park since 2006. One of the reasons Jay and her family moved to California was to become more involved in her greatest passion in life—besides her family and her work—the sport of endurance riding. Since arriving on the West Coast Jay and her family have logged thousands of endurance miles in competition. Mero has served as chair of the American Endurance Ride Conference's Veterinary Committee since 2009.
Did you know that The Horse publishes a monthly magazine? You can count on accurate, up-to-date, and understandable equine health care information each month. Ask TheHorse Live listeners can take advantage of a special discounted offer. Subscribe now for over 75% off the cover price at TheHorse.com/AskTheHorseOffer. That's just $15 for a one-year subscription! Don't miss your chance and sign up today!