From learning theory and counterconditioning to supplements and pharmaceutical options, we'll take a look at ways to safely help nervous, high-strung, and energetic horses relax.
Camie Heleski
PhD, MS
Camie Heleski, PhD, MS, is an instructor and adviser in the University of Kentucky equine science and management program. Previously, she worked at Michigan State University, where she was the two-year horse management program coordinator for 25 years. Her applied research interests include equine behavior and welfare, horse-human interactions, and working equids in the world's developing regions. She's currently president of the International Society for Equitation Science and has served as scientific chair for the National Farm Animal Care Council's Canadian equine welfare code committee. Her equine research and outreach efforts have taken her to Brazil, Mexico, Honduras, Egypt, and Mali. She enjoys dressage with her Arabian gelding, MSU Ducati.
Jenny Biehunko
DVM, Resident ACVB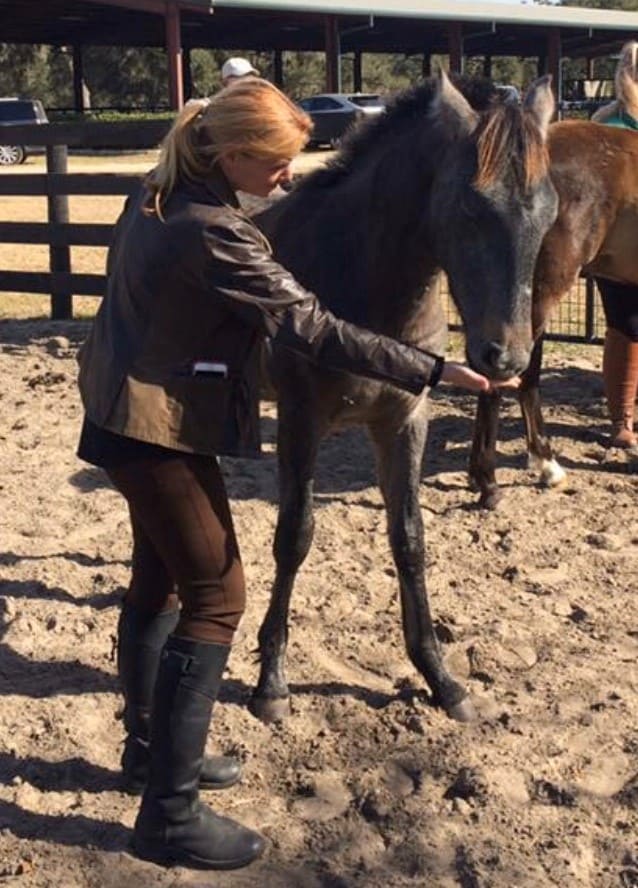 Jenny Beard Biehunko, DVM, Resident ACVB, is a 1998 graduate of the University of Georgia College of Veterinary Medicine. She's practiced behavioral medicine in a private practice setting for over more than 20 years. In 2016, she began a residency with the American College of Veterinary Behaviorists, working toward a specialty in veterinary behavior. Biehunko teaches ethology and behavior at both the Auburn and Tuskegee Colleges of Veterinary Medicine, and she has a special interest in equine behavior, as well as integrating lower stress and humane handling methods into the veterinary and training communities. Biehunko's grandfather was an equine veterinarian and rider, and Jenny was raised with horses. She has a small herd of Arabian horses, and rides dressage, trail, and endurance.