Tips for Finding Horse Hay
6 tips for stocking up on winter hay for horses when it is hard to find.
If your normal hay supplier has run out of bales and other regional hay supplies have dried up, here is a list of tips and ideas for locating your winter hay supply for your horse.
1. Check local feed stores
While hay purchased here might cost substantially more than you are used to (approximately $20 to $30 per 80-pound bale of alfalfa), good quality hay is often available at feed stores.
2. Shop Facebook Marketplace or Other Online Sources
Shopping around on the internet and on Craigslist, Nextdoor, Facebook Marketplace, or horsey Facebook communities is a great way to locate options and possible sources.
3. Supplement with Hay Pellets or Hay Cubes
Clair Thunes, PhD, an equine nutrition consultant at Clarity Equine Nutrition in Arizona, recommends that the majority of a horse's diet be long-stemmed hay. However, she offers that hay supplies can be "stretched" by supplementing with forage alternatives such as hay cubes, pellets, chaff, compressed hay flakes/chunks, soy hulls, or beet pulp. Pound for pound these are more expensive options than feeding baled hay, but they are usually readily available at local feedstores. Consult your veterinarian or equine nutritionist for more help with this option.
4. Use Big Bales
If you can't find a good supply of "small (80-t0 120-pound) bales", large round or square bales, the type typically fed in cattle or dairy operations, might be an option.
Sandy Young, owner of Treasure Valley Hay, has been a hay broker since 2008. She focuses primarily on southwestern Idaho but has customers in all western states. "(A big bale) might work for you as long as it is quality hay and you have a system that can handle a bale that weighs 500 to 2000 pounds."
Pound for pound, large bales are cheaper than small bales, but you must have access to the right equipment, such as a tractor with forks, to move the heavy, awkward bales. They are also messy to feed since the hay from them usually can't be removed in neat flakes. Round bale feeders, which fit an entire large bale, can be a time saver if you are feeding hay outside, said Young, but "you do end up with a lot of waste."
5. Search Out of state
If all else fails locally, you can look out of state. "The vast majority of hay out West comes from Idaho, Oregon, and Washington," said Young, even though there are farmers in every state that grow hay.
To find a grower or broker elsewhere Young recommends looking on Craigslist or Facebook Marketplace in different locales. Once you locate a source, you might have to figure out transport to your own farm. Most hay growers or brokers have haulers they work with or can recommend. "You need someone who knows how to load and haul hay, and how to protect it from weather," said Young. Since a semi load is around 20 tons, you might wish to gather a group of horse owners who'll go in with you on the purchase.
6. Word of Mouth!
If current sources are out of hay, contact hay brokers, local growers, feed stores, and fellow horse owners. Ask for advice on where to turn. They might be able to alert you of a hay grower or broker you haven't yet discovered.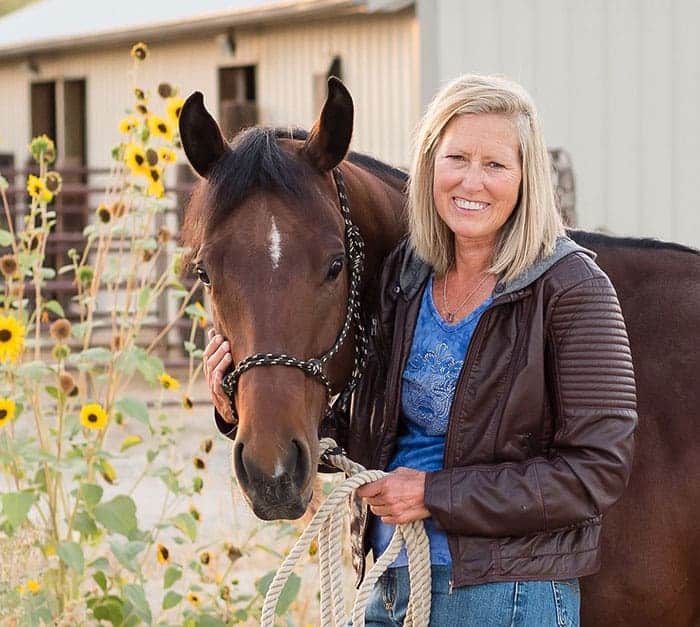 Alayne Blickle, a lifelong equestrian and ranch riding competitor, is the creator/director of Horses for Clean Water, an award-winning, internationally acclaimed environmental education program for horse owners. Well-known for her enthusiastic, down-to-earth approach, Blickle is an educator and photojournalist who has worked with horse and livestock owners since 1990 teaching manure composting, pasture management, mud and dust control, water conservation, chemical use reduction, firewise, and wildlife enhancement. She teaches and travels North America and writes for horse publications. Blickle and her husband raise and train their mustangs and quarter horses at their eco-sensitive guest ranch, Sweet Pepper Ranch, in sunny Nampa, Idaho.
Stay on top of the most recent Horse Health news with
FREE weekly newsletters from TheHorse.com