Looking for More Manure Disposal Options?
What useful and green off-site manure disposal options have you discovered in your area?
If you are not using your manure and stall waste on your property, or if you have more than you can utilize, consider an alternative, off-site use for manure and stall waste. In past blogs I have covered ways to give away stall waste. Here are other green disposal options.
Landfills
Most landfills will accept manure if you are able to haul it there. Research this option first, because many landfills charge a tipping fee for livestock manure and some even require a special handling fee. However landfill operators in some parts of the country such as in Florida will take horse manure and stall waste for free, using it as the "topsoil" to cover debris. In other cases, taking manure and stall waste to a landfill just to take up valuable space in our finite landfills is not a good use of a renewable resource. Consider other green options below first.
Local Topsoil or Compost Facilities
Research local topsoil or compost facilities. These places are usually permitted to accept livestock waste. Some will accept it for free; others charge a small tipping fee.
Area Nurseries, Tree Farms, Crop Farmers, and Other Agricultural Crop Producers
Check area nurseries, tree farms, crop farmers, and other agricultural crop producers including specialty crops like flowers, garlic or vineyards. These agricultural businesses can put manure and stall waste to good use. Smaller local agricultural businesses such as CSAs (community supported agriculture) might be interested in accepting horse manure to compost and use in their operations. A relationship in this kind of situation could lead to a long-term, beneficial
Create a free account with TheHorse.com to view this content.
TheHorse.com is home to thousands of free articles about horse health care. In order to access some of our exclusive free content, you must be signed into TheHorse.com.
Start your free account today!
Already have an account?
and continue reading.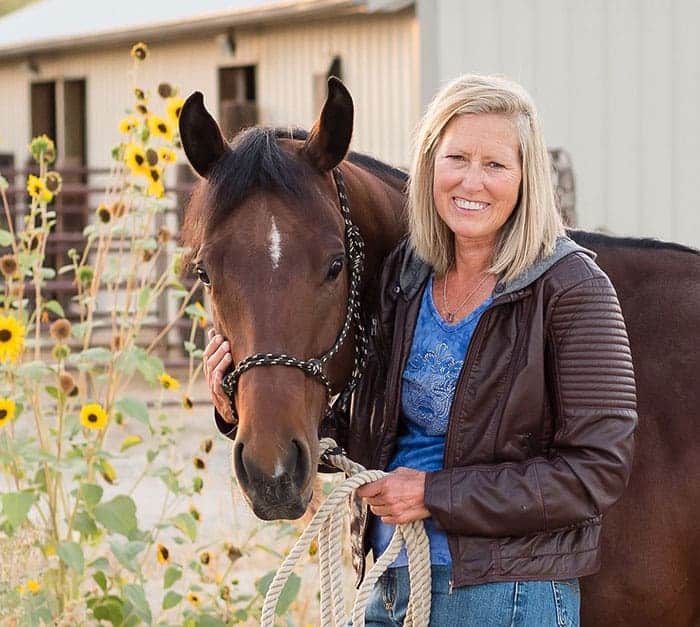 Alayne Blickle, a lifelong equestrian and ranch riding competitor, is the creator/director of Horses for Clean Water, an award-winning, internationally acclaimed environmental education program for horse owners. Well-known for her enthusiastic, down-to-earth approach, Blickle is an educator and photojournalist who has worked with horse and livestock owners since 1990 teaching manure composting, pasture management, mud and dust control, water conservation, chemical use reduction, firewise, and wildlife enhancement. She teaches and travels North America and writes for horse publications. Blickle and her husband raise and train their mustangs and quarter horses at their eco-sensitive guest ranch, Sweet Pepper Ranch, in sunny Nampa, Idaho.
Stay on top of the most recent Horse Health news with
FREE weekly newsletters from TheHorse.com