Build a Horse Manure Composting System
Use these drawings and step-by-step instructions to build a simple manure composting bin.
Summer is the perfect time for construction projects and a key management component for horse properties is having something useful to do with horse manure. Composting is my favorite technique and while there are many bin designs and ideas for how to compost, here is one low-tech option, best suited for small properties with one to three horses.
Look for a high, level area on your property — don't put your composter in a low-lying area or it will turn into a soggy mess. Remember you must locate your composter far away from creeks, ditches, wetlands or other water bodies — you can check with local authorities for specific regulations on this. Choose a location that's convenient to your stall and paddock areas to make the chore of cleaning up easier and less time consuming.
1. Select a site
You will need at least two bins, maybe a third for convenience. A two-bin system works by piling manure and stall wastes in one bin. When that bin is full allow it to compost and start filling the second bin. Once the first bin is done composting you can start using the finished compost material. For convenience or if you have several horses you may want to consider going to three bins. This allows one bin for the daily stall wastes, another bin that is full and in the composting stage, and a third bin for the finished compost to be removed and used at your
Create a free account with TheHorse.com to view this content.
TheHorse.com is home to thousands of free articles about horse health care. In order to access some of our exclusive free content, you must be signed into TheHorse.com.
Start your free account today!
Already have an account?
and continue reading.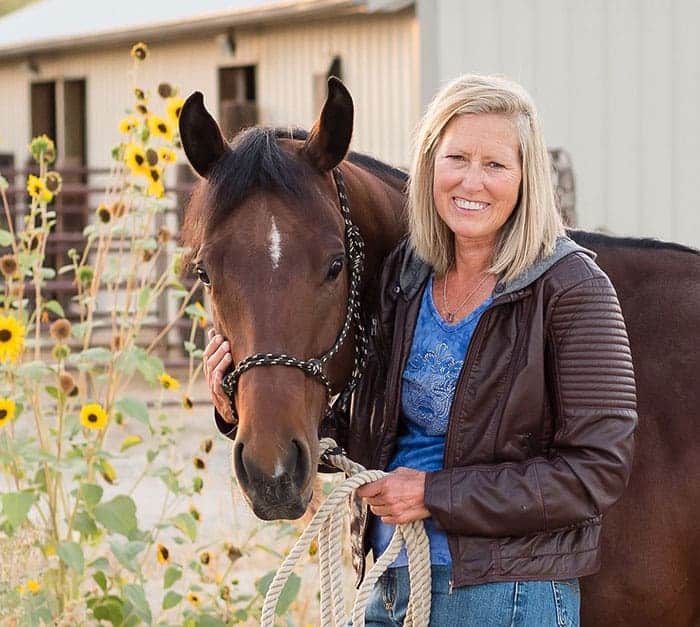 Alayne Blickle, a lifelong equestrian and ranch riding competitor, is the creator/director of Horses for Clean Water, an award-winning, internationally acclaimed environmental education program for horse owners. Well-known for her enthusiastic, down-to-earth approach, Blickle is an educator and photojournalist who has worked with horse and livestock owners since 1990 teaching manure composting, pasture management, mud and dust control, water conservation, chemical use reduction, firewise, and wildlife enhancement. She teaches and travels North America and writes for horse publications. Blickle and her husband raise and train their mustangs and quarter horses at their eco-sensitive guest ranch, Sweet Pepper Ranch, in sunny Nampa, Idaho.
Stay on top of the most recent Horse Health news with
FREE weekly newsletters from TheHorse.com