Top Equine Medicine Studies of 2018
Dr. Rob MacKay shared presented research on ice boots and cryotherapy for laminitic horses, R. equi and insect bit hypersensitivity vaccines, EPM, and more.
The 2018 Kester News Hour medicine topics featured promising new innovations that will benefit horses in the future and practical clinical advice veterinarians can use today. The studies ranged from immunity and vaccination to equine protozoal myeloencephalitis (EPM) investigation and laminitis treatment.
Held annually at the American Association of Equine Practitioners' (AAEP) Convention, "Kester" is a rapid-fire roundup of the leading equine veterinary research studies published that year. For the 2018 AAEP Convention, held Dec. 1-5, in San Francisco, California, Rob MacKay, BVSc, PhD, Dipl. ACVIM, a professor of large animal internal medicine at the University of Florida's College of Veterinary Medicine, in Gainesville, selected and presented medicine-related studies for the third consecutive year.
Here's a look at the papers he highlighted.
PNAG Vaccine for Pregnant Mares Protects Foals From R. Equi After Birth
The bacterium Rhodococcus equi is one of the leading causes of pneumonia in foals one to six months of age. The disease creates significant economic losses on equine breeding farms because it can affect many foals in a herd, is expensive and difficult to treat, and is often deadly. In seeking a vaccination option to protect foals from R. equi, a research team from Texas A&M University, in College Station, and Harvard Medical School, in Boston, Massachusetts, found that vaccinating mares against a specific and common surface antigen, poly-N-acetyl glucosamine (PNAG), prior to foaling offered protection to their foals. Why Harvard Medical School? Targeting PNAG with a vaccine could have human applications, as
Create a free account with TheHorse.com to view this content.
TheHorse.com is home to thousands of free articles about horse health care. In order to access some of our exclusive free content, you must be signed into TheHorse.com.
Start your free account today!
Already have an account?
and continue reading.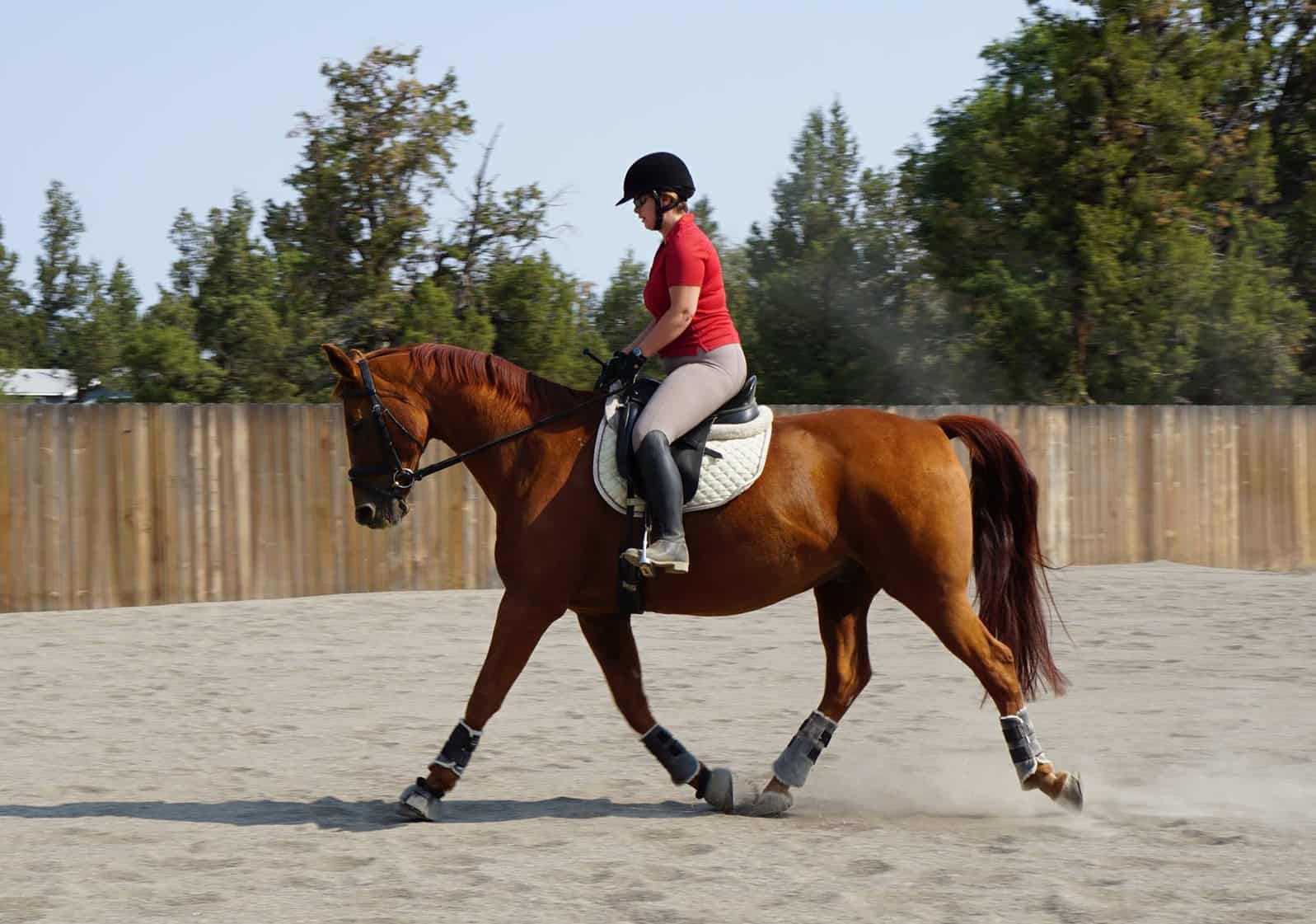 Michelle Anderson is the former digital managing editor at The Horse. A lifelong horse owner, Anderson competes in dressage and enjoys trail riding. She's a Washington State University graduate and holds a bachelor's degree in communications with a minor in business administration and extensive coursework in animal sciences. She has worked in equine publishing since 1998. She currently lives with her husband on a small horse property in Central Oregon.
Stay on top of the most recent Horse Health news with
FREE weekly newsletters from TheHorse.com