Pain Management in the Performance Horse
It is important for veterinarians and horse owners to understand the medication rules at high-level competitions when managing pain in equine athletes.
Elite competition for show jumping, dressage, eventing, driving, and vaulting must adhere to strict yet fluid (read: constantly changing) rules regarding analgesic and therapeutic medications. Those rules differ between international (FEI) and national (USEF) competition.
"Ironically, horses competing at the highest level of competition are allowed fewer common options for athletic-related aches and pains than horses in lower-level competitions," said Lori Bidwell, DVM, Dipl. ACVAA, during her presentation at the 2022 American Association of Equine Practitioners convention held Nov. 18-22 in San Antonio, Texas.
Bidwell is a board-certified specialist in anesthesia and pain management, certified in veterinary acupuncture, and a partner in East West Equine Sports Medicine, a practice based in Lexington, Kentucky. Her practice maintains official veterinary coverage of the Desert International Horse Park hunter/jumper circuits in Thermal, California, and the Traverse City Horse Shows/Great Lakes Equestrian Festival in Michigan, primarily treating elite show jumpers and dressage horses plus some eventers and vaulting horses.
"A large part of being a veterinarian for these athletes is managing those aches and pain," she said. "My job is more 'performance management' rather than pain management. I work to help equine athletes feel their best, or I must be the advocate for the horse if they have strains or injuries that limit their ability and require time to recover."
Navigating the FEI Enclosure
Before delving into her performance management strategies, Bidwell highlighted the importance and relevance of the FEI "enclosure" for stabling.
"Because of the FEI limitations on medications and treatments (e.g., shock wave only being allowed five days or more out of showing – a treatment that has no method of being tested), the horses competing are held in a controlled environment to prevent activities, such as treating with shock wave or aggressively schooling horses, that are not allowed for this level of competition," she said.
Once a horse enters the FEI enclosure, veterinarians are limited in how they can treat it.
"You need permission from the veterinary delegate and must go into a designated stall to perform any treatments," Bidwell explained.
The FEI enclosure is a secure, fenced stabling area with a guard posted at the entrance to monitor horse movement. While veterinarians and permitted therapists can perform massage, acupuncture, cold laser, and some other therapies in the horse's stall, they must administer intramuscular (IM) and intravenous (IV) injections of any medication in the designated "treatment stall" within the FEI enclosure.
Some of the treatments Bidwell discussed for competing horses include the following:
Nonsteroidal Anti-inflammatory Drugs (NSAIDs)
"NSAIDs are some of the best options that we have for pain and inflammation," said Bidwell. "There are several NSAID options, and everyone has a favorite for specific problems. Recent research suggests that active healthy horses have their own ability to respond to minor inflammation from exercise. A single dose of phenylbutazone or flunixin meglumine is useful when the exercise requirements are increased. Daily NSAID use (of a drug like firocoxib) is not recommended in those horses but is more appropriate for horses with chronic arthritis or injuries that are not in work or retired."
Although NSAIDs are good medications, FEI regulations prevent their use in competition.
"Interestingly, aspirin is allowed in low levels in equine blood because salicylic acid is a compound normally found in the horse body through the metabolism of roughage," Bidwell said.
A single NSAID (phenylbutazone or flunixin meglumine) is allowed in equine blood during USEF competition, but meloxicam and carprofen are not allowed and must withheld for seven to 14 days prior to competition, Bidwell advised.
NSAID limitations open the door for other options, such as vitamin injections, herbal formulations, and homeopathic products, along with commercially available supplements. The list of allowable pain management strategies includes dry acupuncture, chiropractic manipulation, cold therapy, herbal medications, and others.
Cold Laser Therapy
Laser is helpful for sore backs and tendons when applied to acupuncture points, Bidwell said.
"In some cases I apply Traumeel, which is a homeopathic combination of microdoses of herbs (arnica, echinacea, belladonna/deadly nightshade, etc.)," she explained. "Placing Traumeel over an area of muscle soreness or inflammation and then lasering that area allows the Traumeel to get deeper into the tissues."
Acupuncture
"Drugs don't fix everything, and I'm thankful there is a lot of good research supporting the effectiveness of acupuncture now," Bidwell said.
Electroacupuncture can also be used in these horses, especially for chronic pain.
With acupuncture, Bidwell noted, "It may not help every case. But this is the same for every drug, too. Just because it doesn't work in one horse, don't give up on it altogether."
Electroacupuncture and acupuncture are allowed at any time during USEF competition.
Vitamin B12 (Cobalamin) for Tight Muscles
This water-soluble vitamin is required for many bodily processes, including nerve function. Horses can become deficient in B12 from NSAID administration, diarrhea, and high-intensity exercise.
"Be careful not to use anything but the 1,000 microgram/mL formulation, or it could be irritating when administered intramuscularly," Bidwell cautioned.
Zeel, Arnica, and Traumeel
All three of these herbal formulas are allowed in FEI competitions. Only Zeel and Arnica are allowed in USEF. Traumeel is not allowed due to the inclusion of belladonna (deadly nightshade) in the formulation.
Traumeel tablets for oral administration can be purchased from places like Amazon and administered at a dose of 15 tablets twice daily for a 450-kilogram (1,000-pound) horse, Bidwell said.
Extracorporeal Shock Wave Therapy
Shock wave is allowed for backs (including the sacroiliac region) 12 hours out from competition and for distal (lower) limbs three days out in USEF competitions.
"It is becoming more common for trainers to have their own shock wave machines, so we need to educate owners on their appropriate use," said Bidwell. "This modality can block pain in strained tendons or even nondisplaced fractures."
Others
Additional medications she discussed briefly included gabapentin, lidocaine patches, veggie blocks, CBD, and mesotherapy.
"Gabapentin is tricky, said Bidwell. "In theory it is supposed to quiet hyperexcitable nerves. It is not meant to be used alone and can be sedating, but sometimes isn't a bad thing."
Addressing medications she does not care for, Bidwell said it "blows her mind" that methocarbamol, a centrally acting skeletal muscle relaxant, is legal in USEF competitions.
"Methocarbamol is a central (brain) acting relaxant," she said. "It is allowed in USEF competition to relax muscles, but it works by relaxing the brain. My concern with this is that acepromazine, a tranquilizer, is considered illegal but the drugs have a similar outcome."
Further, she said, "Bisphosphonates do not have a place in competing horses. Bisphosphonates produce a temporary analgesic effect but long-duration prevention of normal bone turnover, resulting in brittle bones, potential for microfractures, and potential catastrophic injury. In addition, kidney damage can occur in sensitive animals."
Bisphosphonates for horses are labelled specifically for clinical signs associated with navicular syndrome in horses 4 years of age and older.
Take-Home Message
To conclude, Bidwell reminded veterinarians that not every drug or therapeutic works for every horse.
"Don't give up based on one horse, and don't be swayed into treating a horse with something you aren't comfortable with. Be the ambassador for the horse," she said.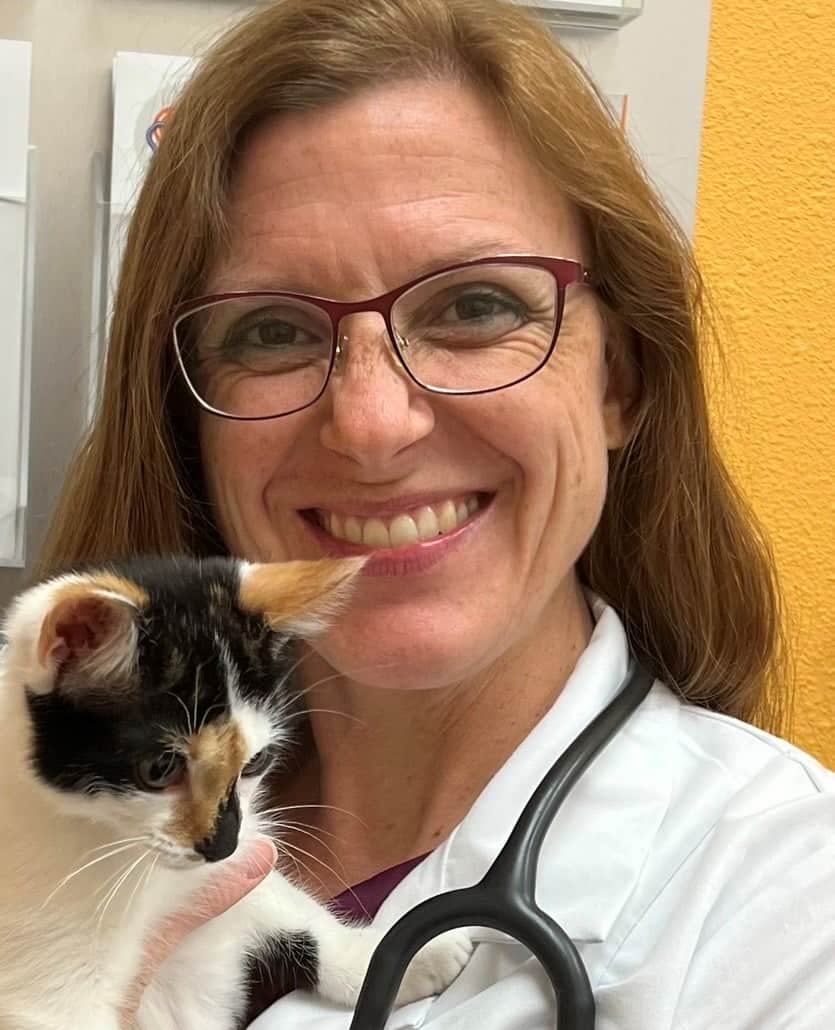 Stacey Oke, MSc, DVM, is a practicing veterinarian and freelance medical writer and editor. She is interested in both large and small animals, as well as complementary and alternative medicine. Since 2005, she's worked as a research consultant for nutritional supplement companies, assisted physicians and veterinarians in publishing research articles and textbooks, and written for a number of educational magazines and websites.
Stay on top of the most recent Horse Health news with
FREE weekly newsletters from TheHorse.com