In mares, unwanted and nervous behaviors often get blamed on estrus. However, that's often not really the cause. Dr. Jenny Biehunko explains.
This podcast is an excerpt from our Ask The Horse Live Q&A, "Calming Horses: Education and Options." Listen to the full recording here.
Jenny Biehunko
DVM, Resident ACVB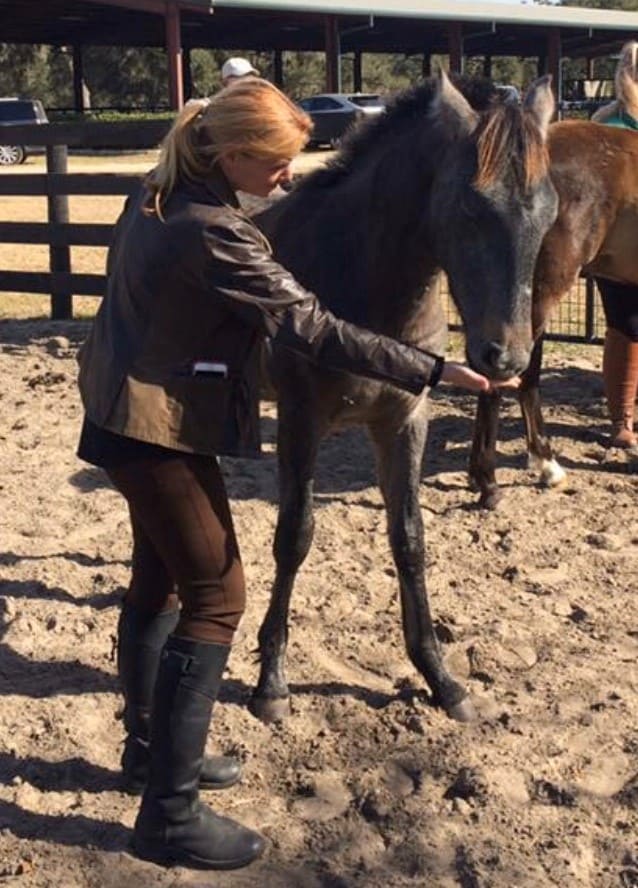 Jenny Beard Biehunko, DVM, Resident ACVB, is a 1998 graduate of the University of Georgia College of Veterinary Medicine. She's practiced behavioral medicine in a private practice setting for over more than 20 years. In 2016, she began a residency with the American College of Veterinary Behaviorists, working toward a specialty in veterinary behavior. Biehunko teaches ethology and behavior at both the Auburn and Tuskegee Colleges of Veterinary Medicine, and she has a special interest in equine behavior, as well as integrating lower stress and humane handling methods into the veterinary and training communities. Biehunko's grandfather was an equine veterinarian and rider, and Jenny was raised with horses. She has a small herd of Arabian horses, and rides dressage, trail, and endurance.